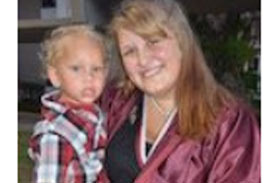 Studies show that only 25 percent of the population reports they have enough money or time to attend a traditional four-year college.1 By removing the barriers of high tuition and inflexible scheduling, career colleges open themselves up to a remaining 75 percent of potential students not enrolled in postsecondary education due to lack of financial resources or societal limitations.
According to the National Center for Education Statistics, non-traditional students are identified by seven characteristics. To be considered a non-traditional undergraduate, you:
- Do not immediately continue your education after you graduate high school

- Attend college only part-time

- Work full-time (35 hours or more per week)

- Are financially independent

- Have children or dependents other than your spouse

- Are a single parent

- Have a GED, not a high school diploma2

This group makes up 73 percent of all students enrolled in undergraduate programs.3 However, recent changes to the GED exam, including tougher questions and requiring proficient computer skills, are discouraging non-traditional prospects from taking the leap toward certification.
Despite these obstacles, there is still great opportunity to appeal to non-traditional students. Capitalize on the potential of available prospects with a few marketing tactics that will boost enrollment by setting your campus apart from the rest.
Establish Community Partnerships
In most traditional college settings, students come from backgrounds of degree-holding ancestors. For those students, college enrollment is not only encouraged but expected. In non-traditional settings, students often lack the home support and resources necessary to even consider a degree path, let alone realize the opportunities, benefits, and options for postsecondary education. In fact, almost half of career college students are first-generation college attendees.
The challenge is helping these students believe that college is a reality. To get in front of prospective students, reach out through community ties. Local schools are a great starting point for recruitment, but rather than trying to gain student buy-in, tap into their trusted resources instead.
Establish alliances with career and guidance counselors on a personal level. More than sending brochures and catalogs, schedule in-person meetings and informal lunches. Students have other post-high school options, including going to work and/or family obligations. The more school officials understand your programs, courses, and curriculums, the more likely they are to keep your organization top of mind.
If your organization lacks resources to reach out to each and every individual school authority, host an open house instead. Make it a point to extend a phone call invitation to establish a welcoming rapport.
To reach the working adult population of possible prospects, establish relationships with the local workforce. According to The Atlantic, 38 percent of those enrolled in postsecondary education are over the age of 25, and a quarter are over the age of 30. Additionally, the share of all students who are over age 25 is projected to increase another 23 percent by 2019.4 In a non-traditional college setting, where more than 75 percent of students work while they attend college1, reaching out to the top local employers is critical to raise awareness of your organization.
Showcase Your Offerings
Though every academic institution is looking to improve the lives of students, specific offerings trigger appeal to the non-traditional learner. Consider your audience and tailor your offerings to their needs.
- Flexibility: Non-traditional learners opt out of college due to demanding work schedules, family obligations, and other time constraints. Offer substantial evening, weekend, and online courses to significantly increase the appeal of your institution.

- High school completion: About half of non-traditional students come from families with incomes in the lowest 25 percent.1 With low incomes come higher high school dropout rates, and without a high school diploma, that pool of prospective students considers themselves out of the running for a college degree. Offering a high school completion program offers an incentive for students otherwise dismissive of their potential for continued education.

- Career counseling/partnerships: With the unemployment rate for young adults topping out at 14.2 percent (close to double the overall rate of 7.9 percent)5, more and more non-traditional students are turning to career programs to avoid the university debt trap. Career colleges are at an advantage, as 3.9 million of the nation's job openings are in industries that are seeking skills-trained graduates.5
Social Media
According to YouVisit, more than 68 percent of college students use social media conversations to influence their enrollment decision.6 If you haven't launched a social media campaign-or if you're ready to try a new one- here are some tips to get started:
- To spark interest and generate leads, create a virtual campus tour and post it on your Facebook page. With YouVisit, you can create a walking tour that integrates with your Facebook page and enables instant interaction with prospective students and partners like employers and school counselors.

- Generate buzz with Twitter by sharing news on the hottest careers and workforce trends. You can also establish a hashtag to encourage students to join the conversation.

- To encourage student bonding, create a Facebook page for alumni. Alumni love swapping stories with fellow graduates and prospective students, and it creates a sense of belonging to a tight-knit community.
What do you think of these ways for bringing non-traditional students to your school? Let me know in the comments below or on Twitter.
Resoures:
(1)The Career College Solution; (2)What is a Non-Traditional Student?; (3)Changing Demographics; (4)Old School: College's Most Important Trend is the Rise of the Adult Student; (5)Unemployment Rate - 20 to 24 years - Seasonably Adjusted; (6)The Power of the #Hashtag: How to Influence Prospective Students in Social Media Conversations