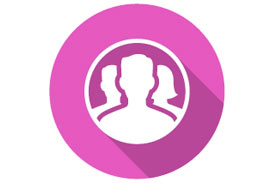 When you start a High School Completion program on your campus, you can take advantage of the resources you already have to make the implementation an easier, more seamless process.
One of the important steps to get your program up and running is selecting the program coordinator. Many schools select an internal employee or existing faculty member for this role. This is a great option because an internal employee is well-versed in your school and will be able to help your HSC students get familiar with the college, the career programs you offer, the school's expectations of students, etc. It also has the added bonus to limiting upfront costs of getting the program running by not having to hire a new employee.
Selecting a program coordinator is one of the three easy steps to implement a High School Completion program. Download the guide to learn the next two steps you need to implement the program using resources you already have.

Read More: Implementing a High School Completion Program is Easier than You Think