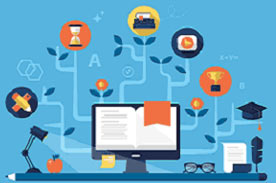 With new commentary about the value of a college education constantly filling our airwaves, career schools are right in the middle of the discussion. Career schools are designed to help students train for and prepare for careers in skilled professions. But the current regulatory environment and the mounting pressures on outcomes have been a challenge for the sector.
To kick start goal-setting efforts in 2015, we gathered insights from top industry executives and dove deeper into the major issues facing career schools. Our inaugural State of the Industry Survey evaluated the biggest challenges schools encountered in 2014. The two biggest issues: decreasing enrollments, and legal & regulatory issues.
Enrollment at two-year public institutions fell 2.7% between Spring 2013 and Spring 2014. And, although more students currently attend two-year colleges than did before the recession, languishing enrollment numbers in the last three years have forced many colleges to downsize.
The Education Department has created a complex regulatory environment for academic institutions. With added government regulations, both career colleges and students are affected in many ways. In terms of funding, tuition assistance and enrollment, career colleges are already seeing the negative effects brought on by these challenges.
More than highlighting the roadblocks, the data in this report provides a road map for successful goal-setting in 2015. Schools are looking ahead to determine how to overcome obstacles and have determined that it all comes down to a focus on student outcomes. By focusing on student outcomes, schools can bridge the gap between challenges and regulatory changes. This is the key to achieving long-term school and student success.
In this report we take a look at what's happening within the industry and why student outcomes are central to the solutions. Download our Career Schools 2014 Year in Review report as a resource to improve your school's performance and generate successful student outcomes.