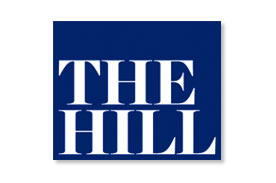 Frank Britt, CEO of Penn Foster, was recently featured on The Hill's Congress Blog for lawmakers and policy professionals for his point of view on the trends of workplace training and education, and the evolving role of employers in education.
Below is an excerpt courtesy of The Hill:
In the wake of the globalization across scores of industries, we have entered a new era of the skills economy. And in a skills economy and a skills marketplace, employers are-as should be expected-taking a different lens on the return on investment of sourcing, growing and attracting talent and on nurturing the pipeline of next generation employees.

A study from the Association for Talent Development indicates that U.S. businesses spent approximately $1,200 per employee annually on training in 2013, totaling $164.2 billion. Of that, 63 percent is spent internally and 47 percent is outsourced as employers recognize the importance of skilling workforces to remain competitive. This figure is in addition to the $18 billion invested in employee directed tuition assistance programs.