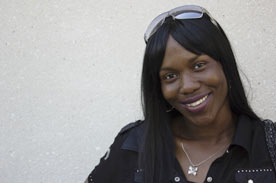 As obvious as it may seem, an important step to getting your high school completion program off the ground is simply finding the right students to enroll. Some of the best channels for finding potential students are resources and connections you already have:
Your admissions team can get involved in the High School Completion program right away by tracking interested but unqualified leads. Then all you have to do is reach out to these promising leads and tell them about your new program.

Word-of-mouth referrals is an easy way to find potential students.

Community outreach is another great strategy. Get involved with local church groups and community organizations to start spreading the word about your new program. You can also host open houses to help prospective students learn about the program.

The Penn Foster team is here to help you, too. With our program, you'll receive a marketing starter kit, specially designed to give your school the right mix of marketing tools and resources, like flyers and posters, to easily promote the program on campus and throughout the community.
Find out more about how to market your high school completion program, plus other important tips to starting a high school completion program on your campus, in our HSC Implementation Guide!
Recommended for You: Utilize Resources You Already Have to Make Implementing Your High School Completion Program a Breeze