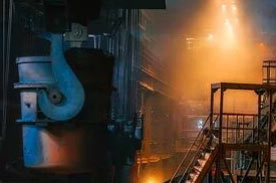 With the advent of increased automation and high-tech manufacturing tools, revolutionary ways of doing work have begun to bridge the collegiate and blue collar divide. Plant managers and manufacturing business owners need workers with specific skills to fill integral positions. Consequently, employers are becoming increasingly focused on training their current staff to fill these roles and urging candidates to take courses that certify them for modern, tech-heavy work.
Government influence is also having an impact on the role of education and training in the industry. In 2016, the Obama Administration awarded $50 million in apprenticeship grants with the goal of getting workers in industries including advanced manufacturing, information technology and healthcare.1 The needs of US manufacturing companies are evolving, and higher education is finding its way onto the factory floor in the following ways:
People and the Government at Work
The U.S. Department of Labor and several state organizations have put forth substantial efforts to improve worker mobility through higher education. In particular, programs such as the Trade Adjustment Assistance (TAA) program offer support to workers in need of retooling and retraining in high-demand occupations.2 TAA is specifically designed for workers who have lost their jobs or experienced significant wage reductions due to increased imports in the U.S. The program provides aid to cover re-training at a school of your choice, job placement services, relocation costs and more, with the goal of readying workers for a new in-demand career.
To complement programs such as TAA, schools can provide additional professional training opportunities outside of the classroom, which can build experiential learning opportunities for students and develop stronger professional pathways. Higher education institutions are also needed to provide the liberal arts and management skills training that help ensure all areas of corporate business are filled with capable employees across all industries, including manufacturing.3
Teachers Creating Opportunity
One example of colleges reaching out to manufacturers can be found in the relationship between the Association of Public and Land-grant Universities and groups looking to make the manufacturing sector more dynamic and globally competitive.4 They are looking for ways to customize the curricula and industry certifications to fit the manufacturing companies' criteria and thereby introducing those looking for work to positions that are in dire need of people power. Groups like Lightweight Innovations for Tomorrow and the National Center for Manufacturing Sciences are selecting instructors with industry experience to spearhead the operation. These instructors focus on technology-driven projects while pinpointing the knowledge, skill and abilities that workers need to remain industry relevant.
This effort is aimed at making a connection between the data and technological known-how that originates in the classroom and the tangible work done on the manufacturing floor. This collaboration between academia and manufacturing management is poised to cultivate a workforce capable of dealing with advancements in technology.
Employees and Self-improvement
Along with governments rehabilitating laid-off manufacturing staff, and colleges partnering with companies to provide workers with new and relevant skills, employees are taking the initiative and making themselves more employable. While working through busy work weeks, they are taking time away from their jobs to train in a college environment. Many are taking a week out of the month to hone new skills about things like troubleshooting and repairing mechanical breakdowns. To save hours on-the-job and cater learning to their schedule, many workers have sought out online programs - such as Penn Foster's - for training for anything from safety fundamentals to CNC Machinist training in an effort to take their skills to the next level.
In each of these cases, the manufacturing industry is coping with modernization and skills development through the help of both government-academic partnerships and corporate-academic partnerships. Thus, the nature of manufacturing training is increasingly becoming married to a more technical and academic way of thinking.
Recommended for You: The Role of Technology & training in the Resurgence of U.S. Manufacturing
(1) The Hill (2) NPR (3) Education Dive (4) Inside Higher Ed