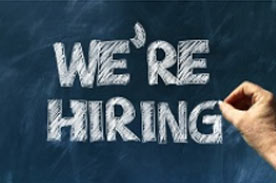 Even though the unemployment rate in the United States has steadily decreased in recent years, job openings are now more plentiful than ever - as was seen in the most recent Department of Labor jobs report. Companies large and small are struggling to find the skilled workers they need, which had led to a drop in hiring - particularly in middle skils careers. Employers need to take action to address this skills gap and get hiring rates on the upswing once more.
The Rise in Job Openings
May 2017 saw the number of job openings rise to a high of 6.16 million. Many of these vacancies are in industries with a large number of middle skilled jobs, such as healthcare and manufacturing. Indeed, 69% of HR executives stated that their inability to attract middle skills talent frequently hurts their firms performance, per a recent report from Harvard Business School. And according to Adecco, there is expected to be a skills gap of 2 million skilled trades jobs going unfilled over the next decade, if current trends hold.
Must Employers Pay More?
According to Minneapolis Fed President Neel Kashkari, businesses that want to attract highly skilled workers must be prepared to pay higher wages. Accusing business leaders of "whining," this controversial figure stated that businesses couldn't claim to struggle with finding talent if they never raised wages in an effort to attract said candidates.
While it's true that average hourly pay has grown more slowly that would normally be expected during an expansion, raising pay would not change the fact that there simply aren't enough skilled workers to go around in many middle-skilled professions. Instead of simply paying more, employers need to invest in programs that can help people gain the skills they need.
Partnerships Between Businesses and Colleges
One way employers can address the skills gap is to develop partnerships with colleges and other training providers. By actively reaching out to the colleges and trade schools that produce the next generation of workers, employers can ensure graduates leave school with skills that are currently in short supply, and that match their workforce needs. Businesses that partner with colleges also get a chance to present themselves to students as a potential employer. This can be an extremely low-cost and reliable method of recruiting the best new talent.
Upskill and Reskill Existing Workforce
When recruiting skilled workers becomes difficult and costly, one option for businesses is to upskill or reskill people who already work for the company. This approach can be a cost-effective alternative to seeking out new talent. In order to be successful, upskilling an existing workforce relies on a company's ability to put effective employee training programs in place.
According to McKinsey, effective training incorporates five key components.
Engagement: Participants undergo an immersive and intensive training program that delivers the exact skills they need.
Specialization: Training modules should integrate technical, behavioral, and mind-set training to help employees tackle the challenges they will meet on the job.
Practicality: Courses should use site visits, simulations, and interactive animations, rather than simply giving information to students.
Assessment: All training programs must assess students regularly to ensure they have mastered the required skills.
Diversity: Training programs should use a variety of teaching methods to cater for all learning styles.
By developing training programs, employers can take loyal employees from within their own workforces and equip them with the skills they need to carry out specialized roles within the organization. In combination with college partnerships, workforce reskilling can help to address the skills gap and help businesses find the talent they so desperately need in today's economy.
Recommended for You: The ROI of Soft Skills Training is Probably More Than You Think