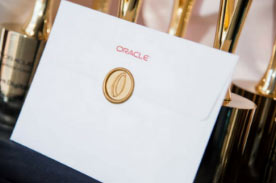 Often the first impression for customers or students, whether on a sales floor or in a call center, customer service is one of the most important, if not the most important, aspect of any organization. And the key for excellent customer service lies in strong, dedicated employee performance.
Demonstrating Penn Foster's dedication to delivering superb customer service, our Student Success Center was recently nominated for
Oracle's Contact Center of Excellence Award
. We spoke with Jennifer Thomas, Senior Manager of Contact Center Operations here at Penn Foster, to learn more about the role Penn Foster's Success Center plays in creating a memorable experience for your students.
Q. Can you tell us a little bit about your background? How long have you worked at Penn Foster, and with the Success Center?
A. Before coming to Penn Foster, I was a book consultant in New York and then worked as an Addictions Counselor in Maryland. I've worked at Penn Foster for over 16 years now, and have held about eight different positions in my tenure here. I started as a student services representative and now I have the privilege of being the senior manager of contact center operations.
Q. How does the success center work within the broader context of Penn Foster's mission?
A. Our mission is to help students achieve their goals. The success center works towards that mission by removing barriers to academic and financial progression. We make sure students have access to, and understand the tools they need to keep progressing, know what their next steps are, and help them stay motivated. Given the range of learners we serve, we have a unique understanding of the multiple competing priorities our students have, and work to support them through all of their endeavors.
Q. What type of services does your team provide students?
A. The center provides support for students via several channels: phone, email, chat, and texting. The teams answer financial questions, academic questions, study material availability, and provide guidance on any forms a student may need. They answer common questions regarding the path to graduation, including information on transcripts and diplomas. It's a very broad spectrum of support services covering everything from admissions to graduation and 50 years beyond that.
Q. How important do you think the customer service provided by the success center is to the overall student experience?
A. Supporting our students is an integral part of the overall Penn Foster experience. Ensuring they have everything they need to meet their personal and professional goals is embedded into everything we do. We call it the Success Center at Penn Foster because our main goal above all else is to ensure our students have the tools they need and the opportunity to be successful in their academic journey.
Q. How do you go about creating a memorable experience for students remotely? Are there any strategies you have found most effective?
A. We strive to deliver the right information and support to the student at the right time, through the most efficient channel. Having robust self-service options on the student portal and telephone is one path for immediate information so they can continue to progress. As I mentioned earlier, we also have a variety of channels and teams for students to communicate with us, no matter what the need is.
Every opportunity we have to be proactive with a student in their journey is where we can be the most effective. Our emphasis on proactive support helps keep our learners motivated and on track with their studies. If you think of different tangible items in the world today like appliances and vehicles, they are now equipped to let you know that some part of it needs attention before it becomes a larger issue. I like to think that same principal of awareness and preemptive support holds true for Penn Foster, too.
Q. What is the key to creating positive student outcomes?
A. I'd say the key to creating positive outcomes really comes back to continuously evolving to ensure our students have all the tools they need to succeed; covering everything from motivational support to career and academic support.
Q. You were recently nominated for Oracle's Contact Center of Excellence Award. What does this mean to you and your team?
Being nominated for an award like this is truly an honor for our entire team. Everyone here has worked hard over the last three years developing this tool, supporting our students within it, and continuing to evolve it. A nomination like this helps validate our efforts, to know that our peers at Oracle and elsewhere view our support services as best in class. I use the word privilege a lot. To wake up every morning, being able to do what we do here at Penn Foster with a group of over 500 staff supporting more than 100,000 active students a year is indeed an honor and a privilege. We wouldn't be able to do it without our incredible internal collaboration and partners such as Oracle.
---
Learn more about Penn Foster's Contact Center and our recent nomination for Oracle's Contact Center of Excellence Award.
Recommended for You: How Businesses Can Leverage Tax Cuts to Invest in Employee Development