Meet Our Leaders
Meet the dedicated executive team behind Penn Foster. Our leaders work tirelessly to provide leading edge educational content, technology and services designed to deliver positive outcomes for our partners and our students. Penn Foster's leadership team focuses on the technology innovation, content development, and strategic initiatives which keep our schools on pace with the needs of today's workforce. With decades of experience across industries such as education, technology, and business, our team is uniquely poised to support our partners.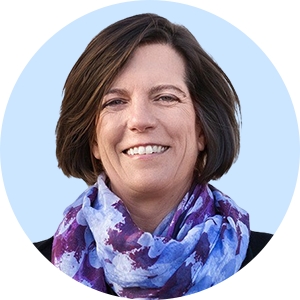 Stacy Caldwell
General Manager, Career and High School
As General Manager, Career and High School, Stacy and her team are responsible for defining and building learner-centric products and programs for students that meet them where they are and propel them on their career path. Prior to joining Penn Foster, Stacy was the CEO of the Mastery Transcript Consortium, a growing group of high schools committed to building and delivering a digital transcript that opens opportunities for each and every student to have their unique skills, interests, and histories fostered, understood, and celebrated.
Stacy holds an MA in Education and MBA from Stanford University and earned her bachelor's degree in economics from Harvard University.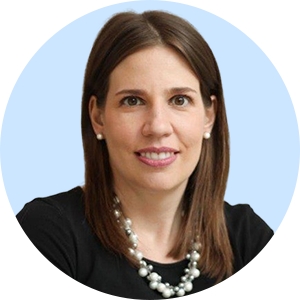 Heather McAllister
General Counsel and Corporate Secretary
As General Counsel and Corporate Secretary, Heather is responsible for Penn Foster's legal, compliance and governance matters. She has a strong record in effectively promoting strategic business goals in a variety of sectors, and in working with multidisciplinary teams across business functions. Most recently, Heather served as Vice President, Legal and Compliance of K12 Inc. where she counseled the company on a wide range of legal, compliance and business matters. Prior to K12, Heather served as Counsel for the Susan G. Komen Foundation, and has also served as Special Counsel to public companies including Unilever and Hilton Worldwide. Heather earned a J.D. from the University of Pittsburgh and a MBA from The George Washington University. She also holds a certification from the Harvard University Program on Negotiation and CCEP and CIPP licenses in compliance and privacy, respectively.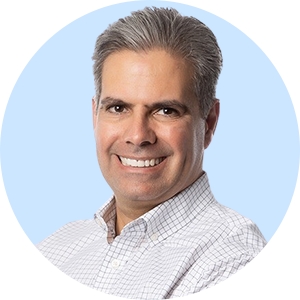 Nial McLoughlin
Senior Vice President and Chief Technology Officer
As Senior Vice President and Chief Technology Officer, Nial McLoughlin has direct ownership and responsibility for all technology initiatives across the company, including the re-platforming and transformation of all the company's learning platforms. Previously, Nial was the Chief Operating Officer of Ashworth College and President of the New York Institute of Photography and Art and Design. As COO, he led the transformation of Ashworth's technology capabilities, creating an entirely new student support and student facing infrastructure that enabled Ashworth to significantly increase its service levels while scaling the business. He joined Penn Foster's leadership team after the acquisition of Ashworth in 2019.
McLoughlin has a BS in Finance from the University of Florida and an MS in Computer Science from Georgia State University.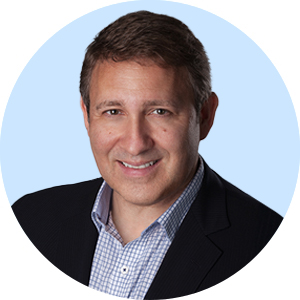 Bill Okun
CEO
As CEO, Bill drives the vision and strategy behind our company mission. Bill has over 30 years of general management, commercial leadership, and board experience at enterprise technology, data and analytics, and business services companies across various stages including start-up and high growth.
He most recently served as CEO of Reonomy, having joined the company from its board and leading it to its acquisition by Altus Group in 2021. He has also served as President of McGraw-Hill Higher Education, Chief Commercial Officer of CEB, and Executive Vice President of Capital IQ, where he also joined the company from its board and helped lead it to its acquisition by Standard & Poor's in 2004. Earlier in his career, he was a Director at Sapient Corporation where he co-led the CRM practice.
Bill is currently an independent board member of CKC Capital, and he has also previously served as an independent board member of EverTrue and Rapid Ratings International. Bill holds a BA in History from Amherst College and an MBA from The Fuqua School of Business at Duke University.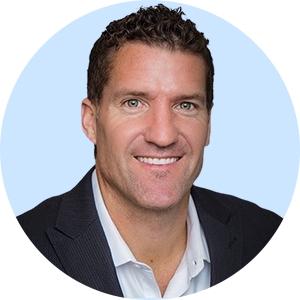 Dr. Andy Shean
Chief Learning Officer
As Chief Learning Officer at Penn Foster, Dr. Shean leads academic program leadership, curriculum and courseware, academic support, faculty, non-academic support, and academic operations in pursuit of improving student lives. Prior to joining Penn Foster, Dr. Shean was the Senior Vice President & Chief Academic Officer at National Education Partners. He has also served in roles such as the Chief Academic Learning Officer for Bridgepoint Education, Vice Provost for Ashford University, and Executive Dean for the College of Education at Ashford University. He previously served as a high school English teacher where he was named the 2009 District Teacher of the Year.
Dr. Shean earned his Doctorate of Educational Leadership and Management degree from Alliant International University. He holds an MA in Education and a BA in Sociology from the University of Northern Colorado.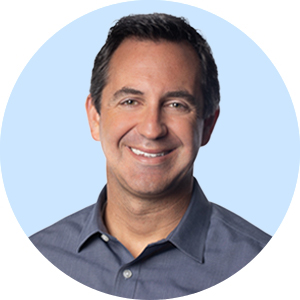 Matt Simon
CMO
As chief marketing officer, Matt and his team are responsible for developing strategies, content, and programs that bring new learners to Penn Foster's portfolio of schools and that support the completion of their studies.
Before Penn Foster, Matt was chief marketing officer of The GIANT Company, an omni-channel grocer known to customers as GIANT, MARTIN'S, GIANT Heirloom Market, GIANT Direct, and MARTIN's Direct that has been proudly serving families across Pennsylvania, Maryland, Virginia, and West Virginia since 1923.
An experienced marketer, Matt has worked for several nationally recognized brands including The Hershey Company and Del Monte Foods.
Simon earned his bachelor's degree at the University of Pittsburgh and his MBA from The Pennsylvania State University. He currently serves on the board of directors for the Please Touch Museum of Philadelphia.
Scott Whitt
CFO
As CFO Scott leads the finance and shared service functions at the company.
Scott's career includes extensive experience in both public and private companies. Prior to his current role, he served as SVP of finance and business intelligence at Reach Local Inc., a subsidiary of Gannett Company Inc., owner of the USA Today Network.  Scott holds an MBA and is a Chartered Financial Analyst (CFA).