How to Position Your Opticians for Certification
Posted by Mara Hyman on December 6, 2021
Opticianry is a rapidly growing field that attracts customer-centric healthcare employees. With
over 69,000 jobs available
currently in the U.S., this is an in-demand career where employees can make a direct impact on people's vision and overall quality of life from day one. So how do you retain your optician workers to ensure their success?
Upskilling your opticians and making sure they have the proper certifications for employment is crucial, however, you may be unsure of how exactly to get them there. With so many available paths toward certification, the options might seem overwhelming. Here are some factors to consider when looking for the right employee optician training program: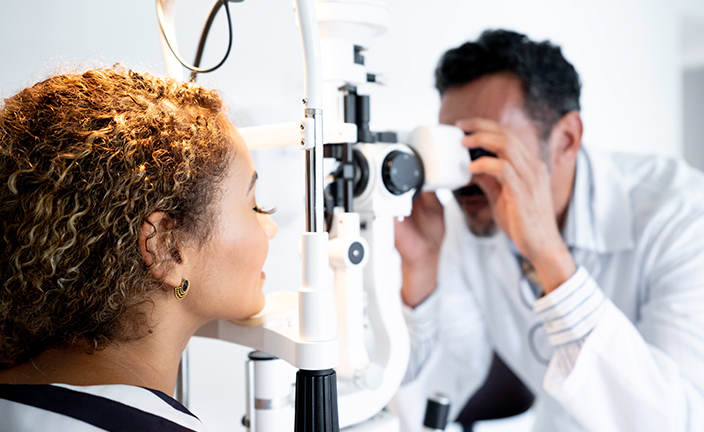 Does the optician program prepare learners for industry certification?
While requirements for optician roles vary by state, the certification exams administered by the American Board of Opticianry (ABO) and the National Contact Lens Examiners (NCLE) are widely viewed as the standard for entry into this career path and a requirement for employment in many states. Industry-standard certifications can help prove your employees' expertise in this field of study, which can position them and your business for success. Further, given that these certification exams are often required for employment, offering comprehensive training to onboarding employees is an effective tool for attracting workers while ensuring they receive the proper credentials.

It's beneficial to find a program that not only recognizes and aligns with these certifications, but one that provides ample exam prep and resources to ensure your workers' success in the program and ability to pass their exam. Penn Foster's online Optician Exam Prep Career Diploma aims to do just that to help employers train job-ready opticians.


Is there hands-on, interactive learning to help them retain knowledge?
In order to truly absorb the material your employees are learning, it's important to find a training program that can provide an interactive experience even from the comfort of their own homes, outside of working hours. This will allow them to put into practice the kind of work they would be doing day-to-day as an optician so that their new skills are retained and utilized to their full potential. A program with a heavy focus on interactive learning is crucial for helping prepare workers for this career path because of the hands-on, customer-centric nature of the job.

A combination of visual and demonstration-based learning is beneficial for a wide variety of learners and much more engaging than reading dense text. In Penn Foster's online program, employees will learn through a combination of reading material, animations, live-action demonstrations, and videos, which can help them recall the material they learn and be successful in the program – and, more importantly, after.


Is the program flexible enough to meet your business' and employees' needs?
It's essential to find an employee training program that is flexible and can be completed on-the-go, around working learners' schedules.

Since the training is online, working learners benefit from wraparound support as they move through the courses independently. Resources offered by Penn Foster, such as faculty support, a student portal, and a virtual community are necessary to help encourage workers and keep them on track for program completion.


Help your staff train for a rewarding optician career with Penn Foster
One employer that recognized the need for an optician training program that would meet these needs and more was Walmart, which has
partnered with Penn Foster
through Guild Education for two years to provide robust educational support for their associates. Through the Optician Exam Prep program, Walmart is able to upskill and train their associates to ensure their future success and their ability to meet customers' eyewear needs.
Penn Foster's online Optician Exam Prep Career Diploma program can help prepare your onboarding workers to sit for the ABO/NCLE certification exams. With dynamic training through live-action videos, demonstrations, and interactive practice exercises, they will be well equipped with the tools that can help prepare them for success as an optician at your organization. If you're interested in learning how this program can be beneficial for your organization's workforce goals, speak with a
Penn Foster training expert today
.