How Youth Organizations Can Take Advantage of Credit for Prior Learning to Drive College Placement Rates
Posted by Daniel Dolph on January 17, 2017
The education bar is high and rapidly getting higher for Americans seeking jobs in today's demanding American labor market. The level of skill and number of credentials required to secure a good job in America is going up fast. Out of the 11.6 million jobs created since the 2008 recession, 11.5 million went to workers with at least some college education.1 By 2020, two out of every three American jobs will require some postsecondary education, and at the current rate, the United States will have five million jobs for workers with postsecondary credentials and training with no workers to fill those jobs.1
In essence, the health of the American economy depends on our ability to educate our citizens to provide a trained workforce capable of filling these five million jobs with qualified workers.

This fact isn't lost on those wielding legislative power. College completion has been a priority of both the Obama administration and state governments across the country for the better part of the past decade. Legislative efforts have focused on closing the "opportunity gap" by improving the affordability of education and by increasing access to college and workforce training, especially for low-income students and under-represented minorities.
At the heart of these programs is a competency-based education model, which takes into account, and awards credit for, learning occurring outside of traditional college classrooms. This includes credit for work experience, military service, professional certifications and various other activities. This is a new, less linear and rigid approach, which contrasts to the traditional education model based on "credit hours," or the time a student spends in a college classroom.
Awarding credits for prior learning reduces the time it takes to earn a degree or certification, which decreases the time and money required to complete college and increases the likelihood students complete their coursework or training and attain a postsecondary degree.
This trend towards competency-based education and credit for prior learning, also referred to as prior learning assessments (PLA), will have a profound impact on youth organizations charged with training and skilling young people for the workforce. Youth participating in workforce development programs will benefit, because trade training they receive, or college and technical courses they take, while in a youth organization center can be applied to a college degree or trade certification.
To do this, youth organizations should work with local colleges and universities to form articulation agreements that recognize certain learning done in these centers as college credit applicable to earning a degree. By starting this process now, youth organizations will institute these innovative and enabling programs the soonest, benefiting their students and giving them a head start in the workforce.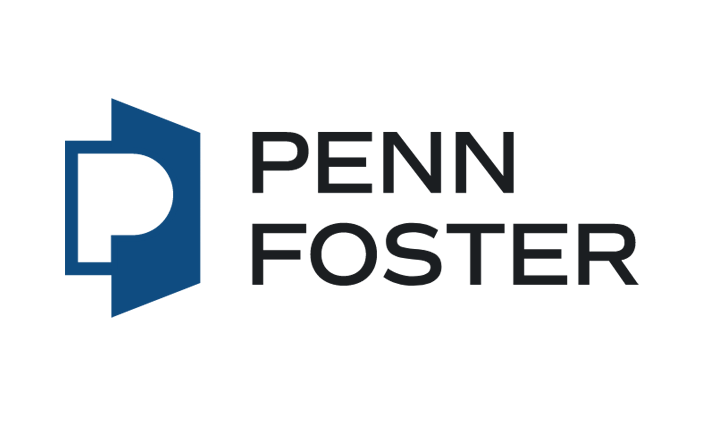 Recent Credit for Prior Learning Legislation
There are a number of policy conversations taking place that youth organizations should be paying attention to. And there is a clear narrative supporting the rationale for why you and your college partners should embrace competency-based education approaches and begin discussing how to work together to develop a competency-based strategy and come to an agreement on awarding credits for prior learning.
State policy initiatives
The Complete College America Alliance (CCAA) is a state-level alliance including 34 states, including Washington DC, where the governor, state universities and colleges have prioritized college completion. They've done so not with loose commitments and abstract theories, but with concrete goals and mandated state-level policy changes that colleges and universities must comply with.
One such example of a CCAA state-level policy encouraging college completion via credit for prior learning is Colorado. In 2012, Governor John Hickenlooper, signed the "Higher Ed Prior Learning Assessments" bill, a piece of legislation resulting from the work of the state's Educational Success Task Force. The bill mandates that state colleges and universities accept credit for prior learning.
And it's not just CCAA states. States outside of the alliance have also prioritized efforts to award credit for prior learning.
Federal policy initiatives
There is also bi-partisan focus at the federal level to push forward competency-based education and credit for prior learning.
In 2014, the United States House of Representatives unanimously passed the Advancing Competency-Based Education Demonstration Project Act, with a stated goal of reducing the cost of obtaining a college degree by supporting innovation across the nation's college campuses. The bill enables the creation of competency-based education pilot programs and requires an annual review to determine the effectiveness of different approaches.
As with the states, the federal government has set tangible goals for increasing college completion. President Obama set a goal of increasing the number of community college students earning a degree or credential by 50% (to 5 million) by 2020. In fact, the CCAA has made President Obama's "College Completion Challenge" the underpinning of their work.
President Obama's focus on college completion is rooted in his interest the health of the American economy. Only half of all undergraduates complete a college degree in six years, making the United States 9th in the world in college degree attainment for the 25-34 year old population.3 The American workforce does not possess the skills to fill the future labor gap, where more than 60% of jobs will require a postsecondary education.3
In addition to legislation, the federal government has created monetary incentives for colleges and universities to adopt a competency-based education strategy and accept credits for prior learning. For example, the Department of Labor Education & Training Association (DOL-ETA) has handed out $2 billion in TAACCCT grants to community colleges across the country from 2011 to 2015.4 The majority of the community college grantees receiving these DOL grants included Credit for Prior Learning (CPL)/Prior Learning Assessment (PLA) strategies in their grant proposals.
What Youth Organizations Can Do to Capitalize on This Trend
Building relationships between youth organizations and institutions of higher education that can put young Americans on the track to receiving a college degree is a national trend with support from state and federal government. Federal and state policy makers want colleges to award credit for prior learning, develop new relationships with youth organizations and shorten the time it takes for students to attain a degree by recognizing learning that occurs outside of the college classroom.
Although some institutions may not be immediately receptive, and discussions and programs may take time to develop, colleges and universities have incentive to work with you. By engaging these institutions now about incorporating your centers into their thinking and long term strategy for complying with state and federal mandates, you'll be ahead of the curve. Start the process of reaching out to local colleges to form articulation agreements. Youth organizations that start now will be ahead of the curve and their students will benefit in the long run.
By creating agreements with local colleges to recognize the work your students are completing while enrolled in your program, you're increasing the likelihood your students will receive post-secondary education and have the head start, financial resources and momentum to earn their diploma, certificate, or degree.
Stay tuned for a follow-up post that will provide actionable strategies and tips for creating articulation agreements with local colleges.
Sources: (1) America's Divided Recovery: College Haves & Have Nots; (2) Summary: H.R.3136 - 113th Congress (2013-2014); (3) Meeting President Obama's 2020 College Completion Goal; (4)TAACCT Program Summary