Are Millennials Changing Manufacturing?
Posted by Collin Gutman on May 30, 2018
You know all about millennials. You understand that they make up the biggest portion of the workforce, that they expect more guidance and clearer paths for career development, that they're impacting every industry from paper products to farming.

Manufacturing is no exception. The millennial generation is looking at the manufacturing industry in new ways and expecting it to learn new tricks.

Doing so is a matter of survival for manufacturing companies. Though more and more jobs are being filled by automation, the manufacturing industry still faces the same skills gap as other middle-skills industries.

To attract these younger, more technologically savvy workers. Manufacturing companies must be willing to change, and change quickly. Fortunately, that seems to be exactly what the majority of them are doing.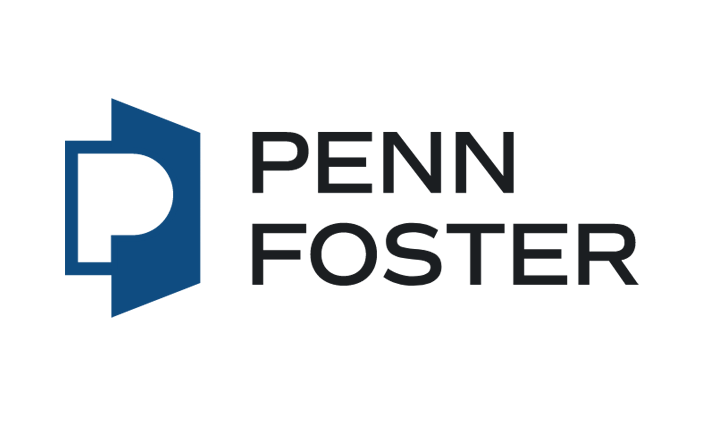 A shifting perspective on manufacturing
For many people, the word "factory" conjures up a Dickensian dystopia of greasy machinery, dirty smoke stacks and dangerous working conditions. At least, for many people in the baby boomer generation.
Millennials are formulating a different view of the manufacturing industry. According to a 2015 survey by Protolabs, 37 percent of millenials see manufacturing as a high-tech career choice over 23 percent of baby boomers.
This perspective shift is piloted in part by savvy marketing campaigns from companies like GE, who saw the writing on the wall and started targeting millennials early on.
Millennials are also more optimistic about the manufacturing pay scale. Forty percent of millennials view manufacturing as a high-paying field versus 26 percent of Gen Xers (born in the 60s and 70s).
It turns out that millennials are right, manufacturing can be a high-paying career field. According to the Society of Manufacturing Engineers, the Average U.S. manufacturing worker makes $77,506 a year. Over the last 10 years, the average income for manufacturing workers has risen steadily from $17.50 per hour to the current average of $21.50.
Rising wages might be due in part to millennials and their changing expectations. However, economic pressures certainly played a role.
The great recession of 2008 hit the manufacturing industry hard. At the start of 2008, there were 13,725 Americans employed in manufacturing according to Bureau of Labor Statistics data. By January of 2010 that number had hit a decade low of 11,460. Automation stepped in to fill some of the gap. Manufacturing task that once took many hands could be easily accomplished by technology.
Technology-driven opportunities
Millennials grew up with technology and it is as much a part of their lives as their furniture or their daily coffee. Manufacturing companies that embrace technology are attracting millennials, but those that shy away from it are struggling to maintain a workforce as the baby boomer generation retires.
In previous decades, manufacturing was largely a hands-on trade. Even if you ran a machine, it was the human behind the machine that had ultimate control. By contrast, new manufacturing jobs are becoming more technical, requiring factory employees to use and service robots and electronics in place of the older mechanical systems.
By embracing technology, millennial employees are improving the manufacturing process. They're pointing out opportunities for automation and calibration that lead to more efficiency and a higher quality product.
Off the production floor, communication, supply chains, and even management functions are all becoming digitized. It's an upward spiral. Technology attracts millennials, millennials embrace and improve technology. It goes around and around making the industry stronger.
Today's workforce in manufacturing
Despite the improvements it brought, automation wasn't a panacea for the manufacturing industry. According to the 2017 quarter four Manufacturers Outlook Survey, while 94.6 percent of manufacturing companies are optimistic about the outlook for their own companies, 72.9 percent list recruitment and retention as their primary business challenge.
Recruitment is one place where millennials are having a direct effect on the manufacturing industry. Millennials aren't looking to put in their time and become a "company man" that model isn't attractive for them. Instead they're looking for experiences and opportunities to grow.
Manufacturing companies that thrive are offering new perks and benefits that give millennials a direct stake in the company. Companies like SUN Automation in Baltimore are offering employee stock ownership plans and flexible start times.
They're also creating flatter power structures. A traditional hierarchical structure is a a big turn-off for millennials. They want a Holacratic organization with access to leaders and decision-makers. They want to feel like they have a stake in the company and a clear path for professional development.
Clear development pipelines
Effective talent pipelines can even help close the skills gap for companies that are willing to make the investment. Millenials are excited about new skills and opportunities. Upward mobility and future job prospects are two of the top five job factors that matter most to millennials. They're likely to leave a job that doesn't offer these things.
To keep millennials engaged while simultaneously enriching their talent pool, manufacturing companies can partner with local and online schools to give workers access to certification programs, career training and degree programs.
Because each company and each workforce, is different, manufacturing companies are turning to Penn Foster and others to provide customized workforce career programs. These programs include Engineering and Advanced programs, Industrial Safety, and facilities maintenance mechanic training among others.
In addition to these academic solutions, hands-on apprenticeship programs have also proven successful for such companies as UAW-Ford. Penn Foster's Pre-Apprentice program helps companies like UAW-Ford develop employees into candidates for their apprenticeship program. Read more about this customized solution by downloading the case study.
Millennials are demanding access to such training programs and are willing to switch jobs or even change careers to get it. Manufacturing companies that offer tuition reimbursement, apprenticeship programs, and access to certifications are likely to keep millennial workers and turn them into the company's future leaders.