How to Staff the Staffing Companies
Posted by Penn Foster on October 25, 2018
Employers challenged by the skills gap are turning to staffing firms to find qualified employes. Yet staffing companies are not immune to the skills gap. Just like employers, staffing companies are struggling to recruit and retain skilled talent. To continue serving their clients, staffing companies need to go beyond placement and start upskilling and training employees for high-demand roles. This strategy will allow staffing companies to do more than overcome the skills gap, it will allow them to thrive in a whole new way.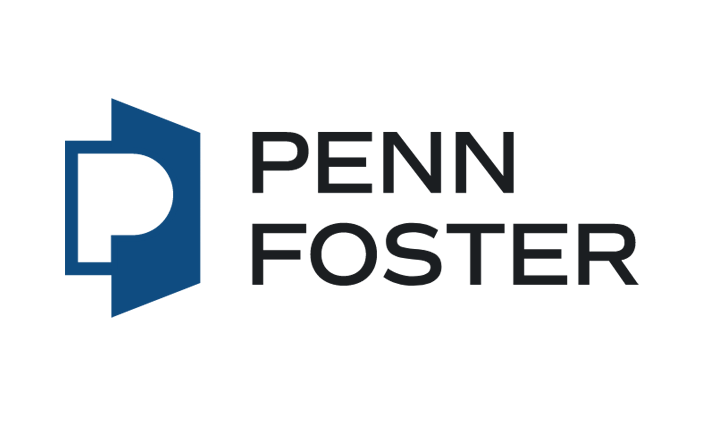 The state of the staffing industry
More employers are filling open positions with temporary staff than ever before. According to the American Staffing Association staffing index, staffing jobs have increased 3.6% year-over-year. There's no indication that this trend will reverse anytime soon.
Staffing companies now represent up to 14% of the nation's workforce. Of these, 37% work in industrial roles and a further 13% in technical, IT or scientific fields while 9% work in healthcare. These are the very industries where the skills gap is the widest.
Which makes sense, the harder it is for employers to find qualified talent, the more likely they are to outsource that challenge to staffing agencies. About one third of temporary employees are offered a permanent position. Employers may see staffing agencies as a way to avoid the upfront cost of recruiting and training new employees.
That puts staffing agencies in a difficult position. It can be just as challenging for them to find workers for industrial jobs and healthcare-related positions as it is for a manufacturer or hospital. Yet, 51% of staffing firms have seen a rise in new orders for skilled workers in these and other positions, according to Staffing Industry Analysts' Pulse report survey of staffing firms.
Because there are so many jobs, and so few qualified workers to fill them, it's a candidate driven market. That means that if staffing companies want to keep meeting the needs of their clients, they have to give temporary workers what they want.
What do temporary workers want?
Temporary workers want a lot of the same things that traditional employees want. They want their work to have meaning, to use their talents and strengths, to learn and develop. They're looking for good managers, teams they can connect with and a sense of purpose. While staffing companies can't control how managers interact with temporary workers or the culture of the organization where the worker is placed, they can offer training opportunities that help temporary workers feel empowered to do their jobs well.
Training increases retention, because it helps employees feel valued and competent. In particular, millenials, who are making up an ever larger portion of the workforce, value career development and training opportunities according to a study by the Society for Human Resource Management. Well-trained employees are more likely to stay in the position longer and more likely to do their best work while there.
A survey by Penn Foster found that the separations rate in the labor force has been rising steadily for the last five years. This leads to a costly cycle of repeated recruitment and hiring both for staffing agencies and for the employers they serve.
Replacing an employee costs about 20% of that employees annual salary. Whether companies use staffing agencies or hire and recruit on their own, they lose time and revenue everytime they have to introduce a new employee to their workplace.
Meeting the training needs of workers is a benefit not just for the associates and the employers they're placed with, but for the staffing agency as well.
The unique role of staffing companies
Staffing companies are uniquely empowered to help close the skills gap and fill open positions. Because they place workers in all sorts of industries and and at every organizational level, they have a big-picture view of what skills are most needed. They can train temporary workers in these skills to provide more valuable workers who stay in their position longer.
While some in-demand skills are job-specific, employers consistently struggle to find workers with key foundational and soft skills as well. Skills like communication - whether verbal or written - critical thinking, and teamwork, are in relentlessly high demand across all industries.
Giving temporary workers the tools to build those skills is something staffing agencies can't do alone. Some are turning to training partners to create customized solutions for their workforces.
How one staffing firm is closing the gap
In August 2017, EmployBridge partnered with Penn Foster to create the Better WorkLife Academy, which offers contingent employees free career-focused courses. The results have been exemplary. So far, they've upskilled more than 13,000 associates with Penn Foster's online training programs.
Graduates of the Better WorkLife Academy were overwhelmingly satisfied with their course. Ninety-six percent said they'd recommend it to a friend and 85% said they had achieved the goals they set for themselves at the start. Manufacturing and logistics workers have been the biggest users of Better WorkLife Academy, which was recently recognized with the American Staffing Association Elevate Award for Innovative Skills Training Program.
This is good news for everyone. Employers in the manufacturing industry, where the experts at Deloitte expect about 2 million jobs to go unfilled due to the skills gap, get skilled workers. Other employers get happier, more qualified employees. Workers get the skills they need and the pay they want. While staffing agencies end up with associates who stay in their positions longer, and happier clients all around.
If you're ready to improve retention and drive productivity among your temporary workers, contact Penn Foster for skills-based courses and industry-specific career pathways for your staffing company's associates.