Bending the Arc of Potential: Creating Economic Mobility Through Innovation at the ASU GSV X Summit
Posted by Des Sinkevich on April 17, 2019
It's no secret that the modern workforce is in flux. Advances in automation and technology continue to transform the American economy and with it, the skills required to secure meaningful work. Combined with a growing skills gap, the workforce landscape in the United States is changing at a rapid pace. The solution is complicated. It will require government reform and creating educational pathways that lead to a secure future, and will take the joined efforts of industry experts in education, training, and workforce development, in tandem with policy makers, to navigate the new skills economy.
Forty percent of American employers say they cannot find new hires with the skills they need, costing them, on average, a quarter of what they'd have paid in wages for each empty position. According to a 2017 CareerBuilder Study, the skills gap is costing employers nearly $1 million annually. Despite the avoidable loss of monetary resources, companies are investing billions of dollars in recruitment efforts, believing that to be the best method of attaining the right talent. The increasing amount of middle skilled jobs available, across a wide variety of evolving industries, proves that's not the case. Experts across several industries, from technology to workforce development, seek to shift the current paradigm and that begins with effective, agile, and ever-developing training programs for the working learner.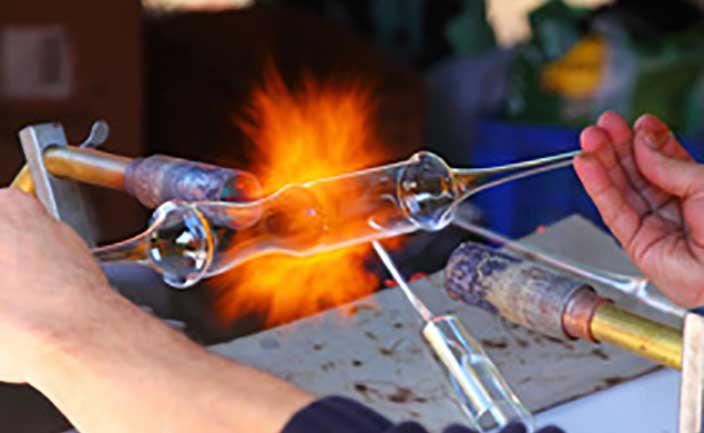 Challenging the paradigm that upskilling employees can lead to losing talent
At the recent ASU GSV X Summit in San Diego, CA, Penn Foster joined over four thousand leaders to begin crafting a new future of work narrative around investing in skills-based education and credentialing to bolster a weakened workforce. Created in 2010 with a collaboration between Arizona State University and Global Silicon Valley (GSV), the annual Summit is an industry catalyst for ideating education and workforce innovation. Historically focused on traditional K-12 and higher education, workforce development has emerged as a significant player in developing scalable and consistent opportunities for workers and employers.
In a panel discussion with Cathi Canfield of EmployBridge, former Massachusetts governor, Deval Patrick, Zoe Weintraub, Vice President of Partnerships at Guild Education, and Penn Foster CEO Frank Britt, the speakers made the case that employers who are investing in talent are driving economic mobility in the new skills economy. From large public companies to regional workforce organizations, forward-thinking employers are tapping new models of training to bridge the gap between education and workforce preparedness and are demonstrating that it pays to do so.
Actionable, scalable solutions for economic mobility
JFF Lab's $1 Billion Wage Gain Challenge presented an opportunity for educators and key stakeholders in our economic future to lay out an actionable and comprehensive plan to meaningfully increase the annual income of workers, while evincing the financial benefits that employers can reap. One of seven finalists, Penn Foster presented a dynamic to increase wages for workers through upskilling with our network of partners across the country. Through comprehensive skills education and laser-focused training, employers and their workers benefit.
Economic mobility, the backbone of an American Dream that stresses skills leading to a financially secure future, is key to not only allowing workers to earn enough to live well, but to bolstering our presence as a leader in the global community. By building opportunities for workers to gain marketable skills, employers and workforce development leaders can reinforce a stronger financial foundation to support innovation across multiple industries.
Further, education and training companies must lead the way in writing this new economic future. Working learners don't have time for traditional education and can't sacrifice valuable hours of work to gain the skills needed to secure a meaningful position, contributing to the growing middle-skilled job vacancies that are weighing down employers' bottom lines. Evolving and developing new and scalable methods of delivering skills training and career knowledge is essential, and online education solutions are leading the way.
Stakeholders need to evolve to stay ahead of fast-paced technology
With fast-paced development in technology and automation, striding at least one step ahead is necessary to making a meaningful impact on the current economic threat. For employers who struggle to find credentialed and middle skilled hires to ease the burden of unnecessarily empty roles, offering upskilling initiatives to current workers is the first step forward. Online training courses, coupled with hands-on training and apprenticeship, will not only help employers fill those vacant roles and began recovering the revenue lost from long-term job vacancies, but also promise a return on the investment they've made in employee training.
The traditional education-to-employment path has proven ineffective in addressing the endemic issues plaguing the current workforce and economy. Looking toward the future, education leaders, workforce development companies, policy makers, and more are investing time in discussing actionable solutions that allow not only industry to thrive, but workers to do so, as well.
Your workforce solution starts with preparing employees for the skilled roles you need to fill. With cutting-edge solutions and an eye toward developing talent across strategic industries, Penn Foster offers an array of upskilling and development solutions. Contact us today to learn more about the potential ROI for your company.