Top Skills Your Workers Will Need in 2020
Posted by Emma Rose Gallimore on December 30, 2019
As we approach a new year and a new decade, smart employers are already looking to the future. They're considering what skills employees will need to meet changing industry demands. Healthcare, skilled trades, and many other industries are in a state of change and growth. Your employees should be too.
It is true that each industry requires specific technical or clinical capabilities. Yet, there are some soft skills that every employee will need in 2020. These seven workplace skills can equip employees for success now and into the future.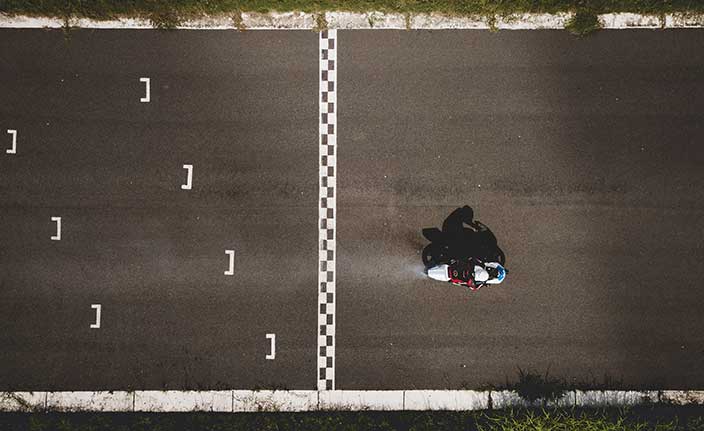 The 7 soft skills workers will need
Communication Skills - Of all the capabilities employees need, communication skills may be the most important. An employee's ability to communicate, both verbally and in writing, affects every aspect of their job performance. It helps them work on a team, interact with customers, and understand directions.

The Economist asked executives, managers, and staff how poor communication affected their work. Fifty-two percent said it added stress. Forty-four percent said it delayed or caused a project to fail. And 25% said it caused them to miss performance goals. Other issues included low morale, obstacles to innovation, and failure to close sales.

When you help employees improve communication skills, you can also improve business performance.
Problem Solving - In a world of increasing automation, humans still excel at complex problem solving. Problem solving skills help them address customer concerns and complete projects on deadline.

Problem solving is more than one skill. It includes identifying issues, assessing data, understanding priorities, and thinking ahead to prevent potential problems. Employees can solve problems when they think critically, communicate effectively, and test solutions.
Decision Making - We all make thousands of decisions every day. Culture, perceptions, belief systems, values, attitudes, personality, and knowledge can all influence decision making. Yet, we make many of our daily decisions without any real conscious thought.

Thoughtless decision making can get businesses into trouble, costing time, money, and reputation. On the other hand, strong decision making can improve efficiency and minimize cost. Teaching employees to make thoughtful decisions, rather than emotionally driven choices, can have a powerful impact on your bottom line.
Planning/Organizing - Good planning and organizational skills help employees manage their time and meet deadlines. While supervisors and managers handle some of these tasks on a team level, employees should be able to manage their own workday.
If employees can't plan and organize, leaders are forced to micromanage. That quickly leads to frustration on the part of employees and burnout for the manager. But, allowing each employee to manage their own time and workload helps them feel responsible for the work. Of course, you can only do that if your employees have good planning and organizational skills to start with.
Teamwork - However independently they work, every employee is a member of a team. Successful teamwork requires many of the skills discussed above, plus a willingness to put your ego aside and contribute to the success of the group. Teamwork helps reduce burnout and build interpersonal connections that keep employees engaged.
To work effectively on a team, employees must be comfortable building relationships and resolving conflicts in a professional way. Listening, cooperation, and respecting the strengths of others all contribute to teamwork. Many employees think they have these skills, until those competencies are tested by stress or a looming deadline.
Customer Focus - When employees keep their focus on the customer they provide the highest quality service and product. This enhances customer satisfaction. Customer focus isn't just about how an employee interacts with the client. It also includes anticipating customer needs and evaluating the effectiveness of the service.
According to Harris Interactive, 73% of customers stick with a brand based on their friendly employees. Meanwhile, American Express found that 33% of customers would consider switching companies after just one poor customer service experience. For companies to remain successful, their employees must be customer focused.
Professionalism - Every employee, regardless of their level of responsibility, should know how to behave with professionalism. This includes simple actions like arriving on time and looking presentable, and more complex attitudes like honesty, integrity, and respect for peers, managers and customers.
Employees with professionalism adjust to changing priorities and working conditions. In a work environment that is constantly evolving due to new technology, professionalism is a vital skill for modern employees.
The next step
Knowing what workplace skills your employees will need in 2020 is just the beginning. That knowledge is only valuable if you do something with it. Training workers in these foundational competencies might seem like a big task, but Penn Foster makes it easy. The Career Readiness Bootcamp from Penn Foster is designed to teach decision making, customer service, communication skills, and other essential aptitudes to employees across all industries.
With an online, mobile optimized portal, working learners study at their own pace and whenever they have time. And they don't have to do it alone; Penn Foster's wrap-around support structure includes online learner networks, academic counseling, and career counseling to help employees persist in the program.