Writing Job Postings to Attract the Right Talent
Posted by Penn Foster on July 10, 2019
A well-developed job posting is the first step toward attracting the right talent to fill open positions. With a yawning skills gap, and a plummeting unemployment rate, quality job postings are more important than ever. If you're still repurposing the same job postings you used a decade ago, you're probably missing great candidates.
Scan any of the major job listing sites and you'll find a wide range of styles. Some stick to a traditional framework, while others try to infuse company culture into every line. Whichever style you choose, your goal is the same: to attract the best candidates for the job. To do so, you need more than a list of expectations. You need to help candidates see themselves in the position.
In the past, hiring managers could get away with a kind of shorthand for skills. Ask for someone with a degree in your industry and so many years of experience in the field, and you'd easily find candidates to do the job.
Times, and the job market, have changed. In April 2019, the unemployment rate hit 3.6, a low not seen since December 1969. Meanwhile, the skills gap is threatening industries like manufacturing, technology, and allied health. According to a study by Deloitte and the Manufacturing Institute, there will be 4.6 million manufacturing jobs available between 2018 and 2028, but only 2.2 million are likely to be filled. In industries with robust credentialing requirements, like allied health, the problem is even bigger.
In such a tight job market, hiring managers can't limit themselves to candidates with a degree and a decade of experience. A study by the National Federation of Independent Business found that 87 percent of employers said they were hiring "few or no qualified applicants" for their open positions, and 21 percent of owners cited the difficulty of finding qualified workers as their "Single Most Important Business Problem." So how can they fill open roles? Rethinking job postings is a start.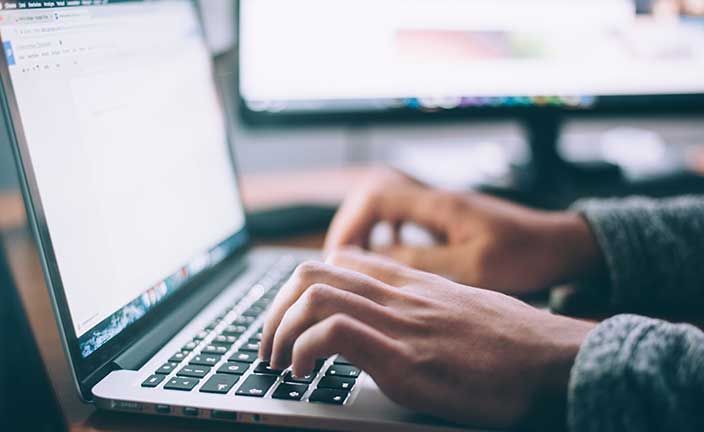 Expectation versus reality
Jobs have changed a lot over the last decade. Technological innovation has made every job a technical one. Middle-skills jobs, in particular, have seen a rapid shift in the amount and type of technology needed and job listings haven't always kept up with the changes.
Some HR Managers have simply added on new skills and requirements, without first evaluating if those skills are still necessary. The result? Great candidates don't bother to apply or are eliminated in the resume review stage for not having skills that they don't actually need.
First, remove the degree requirement. It's likely that most of your middle-skills workers don't actually need a degree. In most cases, degrees are used as a shorthand for something else. They represent a constellation of attributed and soft skills that you want a candidate to have. Instead of artificially restricting your candidate pool, translate the degree requirement into the actual skills you need employees to have.
Next, create a skills blueprint to help you craft a job posting that targets the right candidates. By identifying the exact skills needed for the job, you avoid including unnecessary requirements that might artificially narrow your talent pool. At the same time, you help qualified candidates recognize your job as a good fit.
How to create a skills blueprint
Every position in your business from the CEO to front-line employees should have a skills blueprint. This blueprint will outline the specific skills candidates need to do that job. Here's how to create one.
Step 1: Understand the job duties. What does the person in this position actually do on a day-to-day basis? Talk to someone who is already in that position to find out. Or talk to managers and other people who would work closely with someone in that position. What would they expect the person to do?
Some job postings stop here. They say something like: "Perform quality checks on products prior to shipment" and assume that the applicant will be able to identify the necessary skills. That's a problem. Maybe the applicant can figure out which skills are needed to do the job. But maybe the skills he thinks are relevant aren't the same as what you've envisioned.
You can avoid confusion by only looking for people who have performed pre-shipment quality checks before, but then you're artificially restricting your applicant pool to those who have performed that exact task before. There's a better way.
Step 2: Translate job duties into skills. Look at each job duty and identify the essential skills the applicant will need to perform that task. For the example above, you might decide the applicant needs to be meticulous. Workers from many different backgrounds are detail oriented. You haven't limited your job pool.
There's a danger here that you can get too specific. Asking someone to be familiar with manufacturing equipment is fine, but expecting them to be an expert in every machine your plant runs will knock out a lot of great candidates before they start. You can always train candidates on specific machines and technology later.
Step 3: Confirm your results. Once you have your skills list, go back to the workers or managers who work with people in that position, and ask them to check your list. Does it include everything essential? Have you added in skills that aren't essential or ones that can be taught later?
With these three steps complete you have everything you need to craft a job posting that will attract qualified candidates. During this process, you may identify gaps in the skills of your existing employees. Penn Foster's skills playlists can help bring your middle-skill workforce up to speed. These short, online courses can cover foundational, technical, or career-specific skills. Choose from pre-packaged playlists or customize one to meet your needs.