Help Employees Balance Work, Life, and Learning
Posted by Penn Foster on May 22, 2019
The pace of change in the modern workplace means that your employees must learn continuously.
Gone are the days when a student could graduate from college or high school, get a few months of on-the-job training, and be set for a career. Today, the evolution of technology means that employees must keep learning and developing throughout their working lives. Employers that understand this new reality help employees strike a balance between work, life, and learning.
While nose-to-the-grindstone focus may work in short bursts, it's not sustainable over the long-term. Employees who want to make learning a constant in their lives need to make room in their lives for learning. Employers can help them do this, by creating environments and policies that encourage successful work-life-learning balance.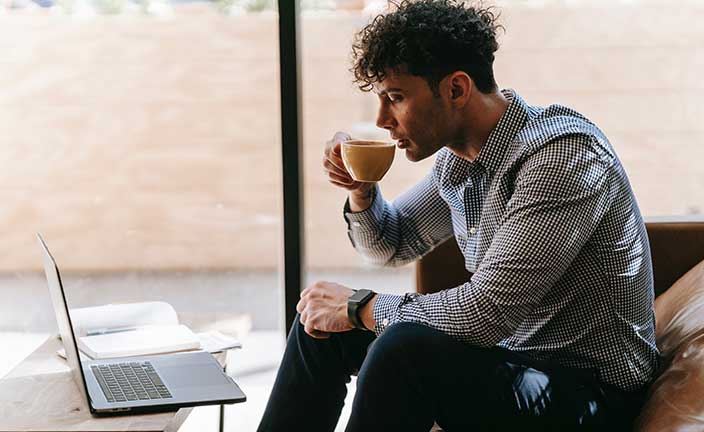 Is continuous learning really necessary?
By 2020, 65% of all jobs will require some form of post-secondary education or training. A number that's been growing since 1973. The year 2020 will also bring with it 55 million job vacancies. Many of these will be in middle skills jobs like sales and office support, the trades, food services, and healthcare support.
Why aren't these jobs being filled? That's a complex question, but one answer is that applicants don't have the skills to do the work. As early as 2015, employers were decrying the lack of essential workforce skills, especially soft skills, among applicants. Communication, critical thinking, and problem solving seemed to be scarce. At the same time, changes in technology mean that already employed workers will need to evolve new skills over time.
One strategy for closing the skills gap is hiring for talent and then providing training in essential skills. But that alone isn't enough. As jobs evolve, the demand for skills evolves too. To keep up employers will need to help employees learn or at least give them space and support to learn on their own.
Encouraging continuous learning is much more cost effective than finding new workers. The average time to fill a position is about a month at a median cost of $1,633. After the position is filled, that person will still need to be oriented and trained. It's much more cost effective to hold on to the employees you already have.
Many employees are already aware that continuous learning is essential to their career success. About 35% of American workers agree that the skills gap affects them. Meanwhile, Pew Research has found that 87% of workers see continuous training as essential or important to career success.
So what's keeping them from learning on their own? According to LinkedIn's 2018 Workplace Learning Report employees and employers agree that being too busy is the #1 barrier to employee learning. It's clear that if businesses want their employees to learn, they need to create an environment where work-life-learning balance is a reality.
What does a learning-positive environment look like?
Encouraging work-life-learning balance starts with making learning a priority. Workers shouldn't feel like learning is one more thing on their to-do list. It should be integral to their job and daily work. Here are some ways to prioritize learning:
Get managers on-board. The CEO or the VP understands why training is essential because it's their job to look at the big picture goals. Middle management and line managers may have narrower perspectives. Their job is to make sure the day's work gets done. Sometimes, they view training and development as a distraction rather than a support. Help managers see the big picture view of how training and development goals will boost production and efficiency in the day to day.
Designate learning time. While traditional instructor-led training isn't always the best strategy, setting aside time to learn can ensure that this priority remains at the top of the list. If possible, designate a certain amount of time each day or week when employees can work on their learning and development.
Address life challenges. In a perfect world, employees would leave their personal lives at the door and focus entirely on work. However, people aren't automatons. Life intrudes on work and learning in the form of stressors, tiredness and anxiety. Make sure employees have access to resources that can help them meet their personal challenges, so the professional and learning challenges don't seem so overwhelming. Your learning partner may be able to help you provide the resources employees need without infringing on employee privacy. For example, Penn Foster provides wrap-around support for students to help them manage personal challenges, learn study skills, and stay focused on their goals. Peer and alumni mentoring are also valuable tools here.
Check in regularly. Don't let training and development become one of those things that is mentioned during onboarding and then never revisited. Check in with employees regularly to make them aware of learning opportunities, assess their progress, and help them set new learning and development goals. This can become part of your regular performance evaluations or you can add in to your internal email communications. Just remember to listen at least as much as you talk. Ask employees what they need to improve their work-life-learning balance and do your best to meet their requests.
How to support work-life-learning balance.
Employers spend about $177 billion per year on formal education and training for their workforce, and an additional $413 billion on informal, on-the-job training. If you're going to spend that much, it seems worthwhile to make sure that employees are actually learning something.
A sustainable work-life-learning balance will look different for different employees. Give individuals the tools to create a system that works by providing flexible, online opportunities for upskilling. When workers can access training anywhere, anytime, they can more easily fit it into their busy schedules.
A training partner like Penn Foster can help you connect your employees with flexible learning options that fit into their lives and workplaces. Contact us to explore the opportunities.