Why Smart Staffing Firms Are Training Associates
Posted by Emma Rose Gallimore on October 10, 2019
As the skills gap puts pressure on businesses in various industries, those businesses turn to staffing firms to fill open positions. There's just one problem; staffing firms are facing the same challenges as the businesses they're supporting. Record low unemployment rates, weak workforce participation rates and changing skills demands make finding the right temporary employee more difficult than ever.
The Voice of the the Blue Collar Worker report from EmployBridge found that there are far more blue-collar jobs available today than there are skilled workers to fill them. This means that middle-skills employers, and the staffing firms that supply them, must change their recruitment and retention strategies to keep talent pipelines strong.
That's why EmployBridge, the nation's largest industrial staffing company, created the Better WorkLife Academy in partnership with Penn Foster. Launched two years ago in response to worker demand, the Academy's goal is to make career-focused courses available to temporary workers across the country. According to EmployBridge surveys, 94% of workers are willing to invest their own time to learn something new. A fact reflected by their enrollment numbers. In just two years they've enrolled more than 25,000 working learners.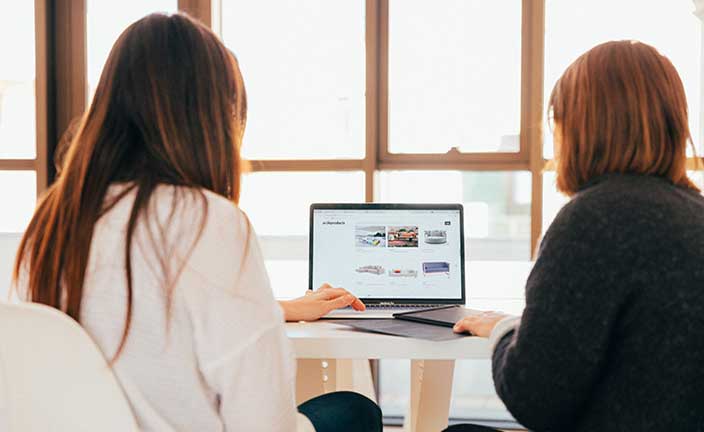 A snapshot of the staffing industry
The staffing and recruiting industry is big business in the United States. In 2018, industry sales increased 3.9 percent to $167 Billion USD. At first glance, things are looking up. However, many staffing firms are discovering that the talent gap plaguing other industries is taking a toll on them as well. For example: 37% of temporary employees work in industrial jobs, a line of business that struggles with a serious skills gap.
A survey of staffing agency CEO's, CFO's and Chief Human Resource Officers uncovered failure to attract and retain top talent as the number one issue facing the staffing industry. Why? Because the unemployment rate remains stubbornly low at 3.7 percent and the workforce participation rate hovers around 63 percent, 2.5 percentage points lower than this time 10 years ago. Meanwhile, technology is changing, so that even entry-level jobs require new skills.
As a result, staffing firms are looking for ways to attract workers, better serve clients, and fill the talent gap. The early results of the Better Work Life Academy are promising. EmployBridge has seen higher retention among workers who are enrolled in skills training. Employees get more and better career opportunities while employers get a more highly skilled workforce. That's a win-win for EmployBridge who can attract more workers and better serve their clients. Smart staffing firms would do well to follow their example.
To attract workers
Workers realize the advantage that training provides. With about 20,000 staf firms and recruiting companies to choose from, associates can afford to be choosy about who they contract with. When selecting a staffing agency to help them find work, they're looking for one that will offer them the best possible advantage in the marketplace. Offering training opportunities sets your firm apart from the pack and attracts growth-minded workers.
"There is a growing skills gap crisis in our country, but we know blue-collar workers are hungry for skills-building opportunities," said Tom Bickes, CEO of EmployBridge. "We rely on these workers to advance our economies and industries; we wanted to show them they can rely on us to provide them with opportunities for advancement."
Short assignments don't leave a lot of time for training. When workers are trained by the staffing agency, they can continue to build their skills before, during, and after accepting an assignment. To help workers show off their skills right away, EmployBridge has introduced a badging system, which allows workers to earn skill badges. Workers can instantly market their newly earned skills.
To better serve clients
If the associates you provide are well-trained, they have the skills to do better work. Employers don't have to scramble to teach basic skills during short assignments. Instead, they can focus on workplace specific training. That makes the associates you provide for them more immediately useful and therefore more valuable.
Does that make a difference? It certainly does. Staffing clients are twice as likely to pick a firm based on reputation than they are to pick one based on price. If you have a reputation of providing high-quality, well-trained workers, you'll get more business, even if you charge more than the competition. Thanks to their innovative training programs, EmployBridge helps more than 10,000 clients narrow the skills gap and fill open positions.
What kind of training
Staffing firms have provided health and safety training for years. In 2013, OSHA's Temporary Worker Initiative formally stated that responsibility for health and safety training should be divided between employers and firms. But training shouldn't stop at safety. Firms that want to provide the best possible experience for both clients and workers should provide both foundational and professional skills training.
EmployBridge offers a balance of industry specific training and life skills. The LifeSkills Studio helps students with personal development, stress management, budgeting, goal setting and professional communication. These foundational skills improve their personal and professional lives.
How to start your own upskilling initiative
Penn Foster is a proven partner to the staffing industry. We offer flexible, online training that meets the needs of clients by expanding associates' skillsets. More than 7,000 hours of content focused on in-demand competencies come with unparallelled support to drive associate outcomes. Contact a Penn Foster training specialist and get smart about talent development for your organization.