How to Hire for the Healthcare Boom
Posted by Emma Rose Gallimore on September 10, 2019
The healthcare industry is growing thanks to the aging boomer population, new technologies, and the relative accessibility of care. The gap between open jobs in the industry and employees ready to fill those jobs is expected to grow over the next decade as well. To hire for middle skills roles during this healthcare boom, hospitals, pharmacies, and nursing care systems need to rethink their standards for candidates.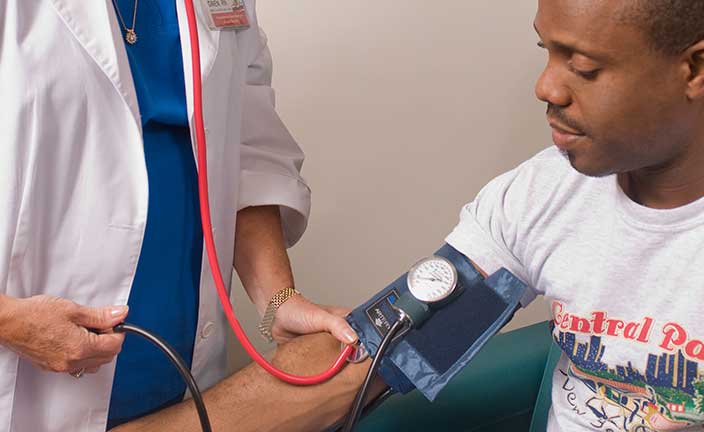 What ignited the boom
A confluence of factors is fueling the rise in demand for healthcare in the United States. The population is aging and technology is changing how healthcare is delivered, making it more accessible than ever. These changes have led to a drastic rise in the demand for healthcare workers.
According to projections by the Population Reference Bureau, the number of Americans aged 65 and older will rise from 46 million in 2016 to more than 98 million by 2060. This could result in an increased need for nursing room care and in-home care services.
Advances in technology are also increasing the need for healthcare professionals with a wider range of technical skills. Particularly in areas like medical billing and coding and medical transcription, healthcare has become a tech-driven industry. The move to electronic health records and cloud storage have made these jobs more specialized.
Finally, healthcare is easier to access than hospital-based medical care. Smaller clinics, community-based healthcare and even in-home care, mean that more people can access services. The result is that more workers are needed to meet this demand.
By 2026 the healthcare industry is expected to add 2.4 million new jobs. That's a growth rate of 18%, well above the average for all U.S. jobs. This would be fine, if there were enough workers to fill those roles. Unfortunately, that's not the case. Unless something changes, by 2025 the demand for healthcare workers will outgrow the supply.
How to hire healthcare workers
The healthcare industry is heavily regulated. For the safety of both employees and patients, healthcare workers at all levels need training and credentialing. In the past, health and medical employers hired employees who already had most, if not all of the training and credentialing required to do the job.
With the healthcare boom rapidly increasing demand, forward-thinking employers are taking a more practical approach to hiring. Instead of waiting for dream candidates to apply, employers are taking enthusiastic job seekers and training them into ideal employees. Some are even helping employees who aren't already in patient-facing roles train for in-demand jobs providing direct patient care.
If this sounds like a costly proposition, consider the cost of not building a robust talent pipeline. Waiting for candidates with the right mix of skills, attitude and interest, could lead to chronic under staffing and all of the associated issues. When you don't have enough qualified staff, dissatisfaction rises and quality of care falls. This puts your existing workforce at risk for burnout and can even lead to legal and ethical concerns for your organization. At the very least, turnover will be higher than it would have been if your employees felt well-trained and supported by a full team of colleagues.
Start building your talent pipeline
You can't build a talent pipeline alone. At least, most organizations can't. Instead, they reach out to an education partner. This partner should be an accredited, experienced education provider that understands the demands of the healthcare industry. Look for an education partner who offers:
Flexible online-learning solutions - Your new hires should be able to start working from day one. Instead of spending hours in a classroom, they can access educational resources online and on their own schedule while getting hands-on training in the clinic or office. These resources should be designed to help students prepare for industry exams and earn relevant credentials.
Learner support and coaching - Learning something new can be a challenge. Give your working learners all the support they need without asking more of your in-house staff. Your education partner should offer support and coaching for every learner. And because every learner is different, support should be available via email, text or phone, whichever best serves the learner's needs.
Reporting and ROI analytics - Know exactly what your investment in employee training is worth by selecting a partner who shares reporting and ROI analytics. You'll be able to see the costs and benefits for every worker you train. Transparency in this area should be non-negotiable.
Scalable solutions - Whether you need to train 4 workers or 40, your program should grow with you to meet the changing demands of the healthcare industry.
Penn Foster's Healthcare Academy upskills healthcare workers. From associate's degrees to career diplomas to focused skills training, new hires can build their skills and get the credentials they need to meet industry standards. Our diverse range of certificate programs train more than 40,000 health professionals annually across clinical health care, pharmacy, and health administration.
Contact Penn Foster today for a complimentary ROI assessment and find out what you could earn by investing in employee development.