What Do Millennials Actually Want from Healthcare?
Posted by Emma Rose Gallimore on August 25, 2020
With all the buzz over telemedicine and instant healthcare, you might think that millennials are looking for convenience above all else. It's a reasonable assumption. It's also not true. When making healthcare decisions, millennials want a provider who really cares about them. In short, millennials are looking for good customer service from healthcare providers. To meet the needs of this generation, you must train support staff to make customer service their focus.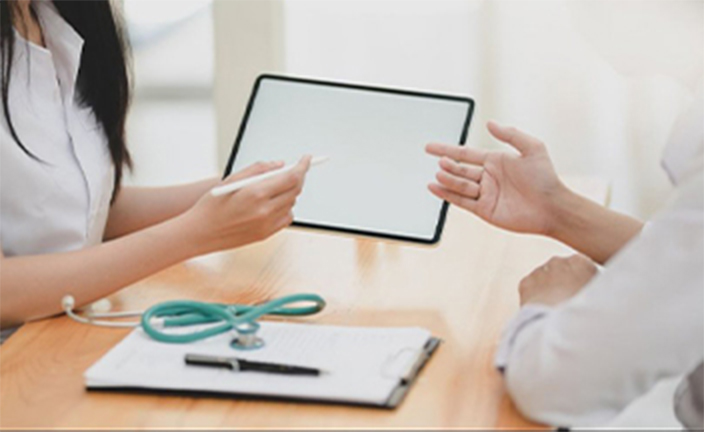 The truth about millennials and healthcare
Kaiser Family Foundation found that 45% of 18 to 29 year-olds don't have a primary care provider (PCP). Some commentators have relied on that fact to support the idea that millennials prioritize fast care over long-term relationships with providers. But what if it's a faulty assumption? What if millennials don't have primary care providers because those providers have failed to develop positive relationships with their patients?
That may be exactly what's happening according to a survey from Welltok. When polled, more than 85% of millennials said they want providers who support their total well-being. In the same survey, about half said their primary care provider only cares about them when they're sick.
The problem for healthcare providers is this: personally caring about the holistic wellbeing of each patient is difficult when direct care providers are overworked and under supported. That's why training front-line employees is a vital step toward giving millennials what they want from healthcare. When support staff are trained in customer service, they create a warm and caring environment for patients. When they have essential career skills, they help improve organization, communication and efficiency, removing some of the burden on doctors and nurses.
Geisinger has used this strategy to support overall patient satisfaction in their hospitals. Employees from food service staff to direct care providers are trained to ask patients: "Is there anything else I can do for you?" and then to respond accordingly. This customer service mindset must be taught, which is why Geisinger put 60 of their food service staff members through the Career Readiness Bootcamp from Penn Foster.
Employees with their eye on a long-term career, learned essential soft skills and built customer service capabilities through this flexible online program. They graduated with the skills to give patients of all ages personal, caring service throughout their hospital stay.
The need is great
With the number of older Americans rising, healthcare providers might feel like they don't have time to focus on what millennials want. They're too busy meeting the healthcare needs of aging boomers. But that's exactly the attitude that is frustrating younger generations. They don't want healthcare that only helps them when they're sick. They want wellness care. They want providers who are invested in their physical, mental and emotional well-being. Ideally, providers would help sick people get healthy and help healthy people feel even better.
The need is greater than millennials may realize. Their generation is actually less healthy today than Gen Xers were at the same age. Hypertension, high cholesterol, and major depression all threaten the health of millennials. So while they want holistic care, they also need responsive healthcare. If this generation stays on course they'll generate an even bigger demand for healthcare. Healthcare providers must prepare for the increase by recruiting and training staff.
Even healthy millennials are interacting with the healthcare system on behalf of their parents and grandparents. Of the 40 million family caregivers today, about 10 million are millennials. The way you treat and interact with their loved ones can color how this generation views your organization and healthcare as a whole. Good customer service builds positive relationships with every interaction.
Thinking beyond telemedicine for the future of healthcare
There's no time for relationship building or personalized care if doctors are overwhelmed with administrative and customer service tasks. While telemedicine technology and AI tools can help ease the burden, at the end of the day, patients look to other humans for care. To give millennials what they want, healthcare providers need to attract more applicants and retain high-performing employees.
These strategies can help:
Most importantly, healthcare providers must shift to a customer service mindset. That's the only way to give millennials the personalized, holistic care they crave. Healthcare can't focus only on healing the sick. It must be about supporting overall wellness and customer satisfaction. Everyone from your front desk staff to doctors, from janitors to billing and coding specialists should have customer service training.
With the right strategies and the right training, you can give millennials exactly what they want from healthcare. Penn Foster can help with customized training solutions that build customer service skills and prepare employees for healthcare roles. Contact a Penn Foster training expert today to get started.