The Top Skilled Trades Industry Trends to Watch in 2021
Posted by Michelle Ecker on December 31, 2020
2020 has been riddled with ongoing change due to the lasting impacts of COVID-19, and these changes have undoubtedly had an acute affect, in particular, on the way Americans are able to work.

Specific to the skilled trades, there are many ways in which this sector of the American workforce has been continually affected. Looking onward to 2021, there are a handful of likely trends we can expect within this industry as these changes continue to unfold.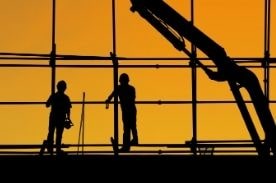 Unemployed Americans are looking for stable jobs
For one, the COVID-19 pandemic forced a great change in the way people could safely go to work during the year 2020- and many industries were forced to lay off employees as a result. As of November, the number of Americans currently considered "long-term unemployed" (those jobless for 27 weeks or more) reached
nearly 4 million
.
One of the more stable spots within this struggling American workforce, however, could be found within the skilled trades industry, in roles like home building and construction. Throughout the pandemic, many individuals working within roles like these remained
gainfully employed
.
Moving into 2021, many individuals previously employed within industries more acutely impacted by layoffs -
such as restaurant and retail
- are seeking that same stable job security as they look to economically recover and move forward.
Laid off workers may pursue education while looking to bolster resumes
As a result of this mass search for employment, 2021 may likely be a year defined by reskilling and upskilling as individuals look to receive necessary training and enter entirely new fields.
Making it an attractive alternative, not only did employment within skilled trades remain stable during the pandemic, the work is historically well compensated - something economically suffering Americans seek now more than ever. According to the 2019 Bureau of Labor Statistics Occupational Employment Statistics (OES),
half of payroll workers in construction
earn more than $49,030 and the top 25% make at least $68,690. In comparison, the U.S. median wage is $39,810, while the top quartile (top 25%) makes at least $64,240.
Many unemployed individuals with previous experience in retail or restaurant work may see figures like these and find themselves interested in pursuing an entry level role in this industry, which may require them to undergo skilled trades training, or receive some type of credentials, before doing so.
According to a recent analysis by Forbes, "
Adding new skills, getting a more in-demand skill certificate, learning a trade, going to graduate school, or finishing a college education will all be needed for people to transition into new, different careers and jobs
."
A traditionally hands-on industry, skilled trades companies will increasingly embrace digital
While the skilled trades industry at large was substantially less impacted by COVID-19 in terms of layoffs and joblessness, that's not to suggest that this industry isn't continually adapting to the "new normal" as well. According to recent update from Industry Week, "Traditional manufacturers are starting to endorse remote work in leaps and bounds, too. The Conference Board notes that within the manufacturing sector, the percentage of U.S. full-time employees working primarily from home (at least three days each week) significantly increased from 7% to 32%. A culture shift is happening, where even the most conservative companies are realizing the benefits and ease of connectedness that digital collaboration tools can bring."

Skilled trades employers who previously expressed a struggle to find and retain talent may potentially find themselves inundated with entry-level workers looking to dive into this industry in search of stable work and a fresh start. Given this trend, the potential for digital, at-home supplemental education for employees within an organization remains central to the conversation around practical workforce development in 2021.


Preparing for 2021 by partnering with Penn Foster
Given the unique circumstances headed into 2021, employers can proactively prepare by partnering with workers to help provide training and upskilling to new and existing employees.
Helping new employees learn and prepare for these changes does more than create more qualified employees for your business. It improves morale, boosts retention, and shows employees that you care about their personal and professional development. To learn more about how Penn Foster can help your organization move forward in the new year,
click here
.