Health and Wellness Initiatives Are Essential to Your Veterinary Practice
Posted by Des Sinkevich on February 19, 2020
At VMX 2020, one of the world's leading veterinary conferences, over 17,000 industry leaders and professionals gathered to engage in immersive workshops and continuing education opportunities, sharing thoughts, practices, and guidelines for improving quality patient care. Throughout the event, one trend became increasingly clear: the health and wellness of dedicated veterinarians, veterinary technicians, and veterinary assistants is crucial to ensuring employee retention and practice growth.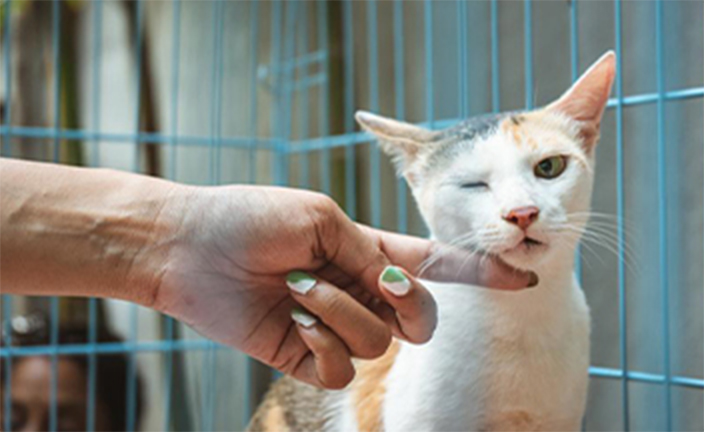 How mental health impacts the veterinary professional
Compassion fatigue and impostor syndrome are often the biggest threats to the well-being of veterinary healthcare workers.
Similar to burnout, compassion fatigue is the result of the fierce empathy and relationship building that caregivers bring to helping their patients. Over time, comforting and providing emotional support to patients and their humans can be draining and impact the quality of work — and life — for veterinary technicians.
In an industry that serves up ethical and moral dilemmas at an average of two or three per week on top of long hours and demanding physical work, it's no surprise that it takes a toll. Often, that toll is a negative impact on the mental health of the veterinary professional, which affects not only productivity and patient care; it can bleed into the veterinary worker's personal life.
Impostor syndrome, likewise, can act as a barrier to growth and success for veterinary technicians and assistants. It's the persistent inability to believe that any achievement is earned and deserved - and something that 70% of people will experience. For workers in a fast-paced, high stress industry like veterinary medicine, impostor syndrome can fuel feelings of anxiety or failure, pushing them toward burnout early on.
Besides affecting the well-being of practice employees, clinics who don't address or normalize the emotional ups and downs in veterinary medicine can add to the high turnover rate for the field, which is already twice the rate of comparable industries.
A new focus on health and wellness in 2020
Not only a hot topic during VMX presentations this past January, the focus on health and wellness for veterinary technicians and all veterinary practice workers is going to play a big role when discussing retention rates, high turnover, and more this year. Banfield began taking the lead in disseminating information about the importance of self-care and mental health treatment in order to address and prevent the negative emotional effects of the work technicians do.
By providing awareness and support - essentially ensuring that your veterinary technicians and staff know they can be open about their struggles related to the work - practices can build up dedicated employees, while also offering an attractive, supportive workplace for new hires.
With Banfield leading the charge on health and wellness initiatives, other veterinary practices are sure to follow.
Build up veterinary workers through training
As more states move toward requiring credentialing for working veterinary technicians, leading groups like the American Veterinary Medical Association (AVMA) are advocating for further utilization of college trained techs. After announcing the introduction of a Veterinary Technician Utilization Task Force last spring, the value of credentialed technicians is becoming more widely known and industry analysis has shown that each credentialed veterinary technician on staff can increase a practice's income by $93,311. But what does credentialing have to do with battling high turnover and compassion fatigue?
Through industry standard courses and cutting-edge learning, the prospective veterinary technician can effectively prepare to be a vital member of a veterinary health team. Training can also provide a strong foundation to career confidence, allowing your clinic employees to provide excellent client service and care from day one. In-depth training through an AVMA-CVTEA accredited program can act as an important tool in the veterinary technician's arsenal when battling impostor syndrome, knocking out one threat to a growing career in the field.
With the knowledge and skills to back up what they do, as well as the opportunity for career growth, your practice can improve retention rates and source quality new hires for open positions, building a strong team.
Penn Foster's Veterinary Academy can help you prepare to strengthen your practice
Ultimately, training and education opportunities can not only provide your practice with strong workers - you can give your veterinary technicians and assistants the confidence they need to be the best they can be. Preventing compassion fatigue and impostor syndrome will take awareness and support from practice owners and managers, but starting with a strong educational foundation can be the first step. Through self-paced courses and dedicated instructors, your clinic can help your current employees prepare to become confident members of your veterinary healthcare team with Penn Foster's online veterinary programs.