How to Attract Healthcare Workers
Posted by Emma Rose Gallimore on February 5, 2020
If you're wondering how to recruit healthcare workers, you're not alone. For almost three decades, hospitals and other healthcare facilities have struggled to fill open positions. The problem is likely to get even worse, as the Bureau of Labor Statistics projects 14% growth in the healthcare industry, with the addition of 2.4 million new jobs by 2026.
While good compensation and strong traditional benefits packages certainly have a role to play, healthcare employers can do more to stand out in the lean healthcare talent marketplace. Most importantly, don't focus exclusively on attracting new employees. Implement policies, cultures, and training programs that support your existing talent pool.
Here are our best tips for attracting and retaining healthcare employees based on real-world experience from our education partners.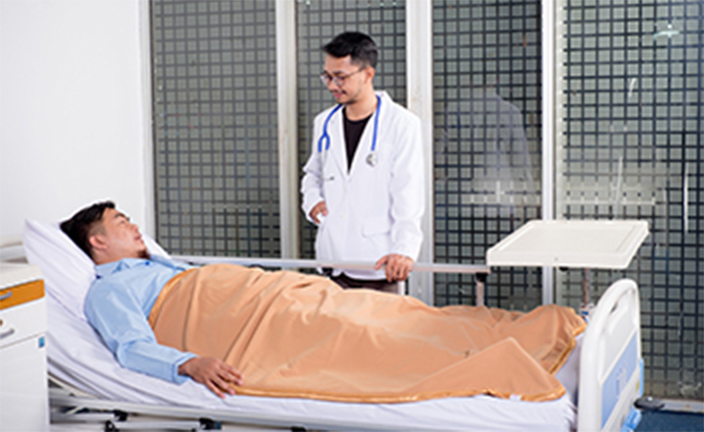 The top three strategies for attracting healthcare employees
The best way to retain healthcare workers is to create an environment where people want to work. That means offering good compensation and advancement opportunities, maintaining a strong culture, and building a positive reputation in the community.
Many Penn Foster partners have tried all kinds of strategies for attracting and retaining healthcare employees before they reach out to Penn Foster. However, there are three strategies that consistently provide the most positive return on investment.
Partner Up - Healthcare organizations can't hire and retain healthcare employees alone. They need to go where the talent pool is. In many cases that means working with career services departments from schools, or choosing a learning partner like Penn Foster. These partnerships help funnel students from training directly into employment, which strengthens your talent pipeline.
Support Working Learners - Make your organization a place of learning as well as a place of work. Support working learners to complete externships, practicums and internships. Not only does this provide work experience for students, it also helps you to identify potential new hires.
Train Staff - Staff training is a powerful retention tool. It keeps employees engaged, reduces safety incidents, and shows employees that you care about their professional development. Some employees may gain the tools to do their current jobs more effectively, others may distinguish themselves as candidates for promotion. Either way, you have a strong more qualified workforce.
Relationships: key to recruitment and retention
Strong relationships are the backbone of successful recruiting and retention strategies. By communicating openly with employees, job seekers, and education partners, you build a robust talent pipeline.
Start with your employees. Listen to their concerns and do your best to find solutions. Don't just conduct exit interviews. By then it's already too late. Regularly check in with employees to find out what's challenging them and how you can help. The value of these conversations hinges on open and honest communication. Employees need to feel safe confiding in leadership. They won't do so if they fear that voicing their concerns will negatively impact their careers.
Find ways to interact with the community. Job fairs are a good start, but other venues can help you build relationships even before someone is looking for a job. Host health fairs, support community causes, or even provide a venue for public talks and artwork. Community connections strengthen your referral network and improve your overall reputation. This helps you retain employees even as you build trust with patients.
Best practices for hiring and recruiting
Relationship building and the three recruitment and retention strategies above work best when they're combined with best practices that support the employee from their first contact with your organization and throughout their career. These strategies include:
Hire Early - Don't wait until your team is critically understaffed to start hiring. An understaffed work environment is stressful. New team members may feel like they don't have time to train properly. That leaves them feeling like they've fallen behind before they've even started. With time, this can lead to resentment and general dissatisfaction with the job. Not to mention, undertrained employees can cause safety issues that might easily have been avoided with the right guidance.
Diversify Your Sources - Some organizations fall into the groove of using just one or two recruitment channels. While these may have worked for you in the past, diversifying your sources can help you find more job candidates. Pay special attention to social media and job posting sites were millennials are likely to start their job search.
Assign Mentors - Designating a senior employee as a guide for each new staff member benefits everyone. The senior employee feels that their knowledge is being valued, while the new hire gains important insight that might otherwise take years to acquire. Plus, mentoring relationships connect everyone more closely to the organization.
Train Continuously - New hire orientation should be just the beginning. Throughout each employee's career, you should offer job-specific training as well as career development training to prepare them for more responsible positions within your organization. Yearly continuing education credits may cover the basics, but employees also need training in customer service, communication and collaboration. These softer skills make a huge difference when it comes to patient experience.
Even with the right strategies, attracting and retaining healthcare employees requires consistent effort. Look for a training partner who can help ease the burden. Penn Foster is here to help with new hire training, job training, and career development solutions designed for healthcare providers.