How to Improve Healthcare Employee Retention
Posted by Emma Rose Gallimore on February 26, 2020
There's no doubt that declining retention rates plague the healthcare industry. Turnover rates have risen year after year across all positions, hitting a high of 19.1% in 2018 according to a 2019 National Healthcare Retention Report. High-stress roles and the 24/7 nature of the industry make employee burnout not only likely, but difficult to prevent. And with the demand for competent workers only increasing over time, the struggle to fill positions with employees who will stay is putting even more stress on those workers who do, compelling hiring managers to find any means possible to close the gap.
The disproportionate gap between empty healthcare roles and a rising demand for workers in the industry isn't just impacting quality of care - it's taking a toll financially, with one major medical center reporting "a loss of more than 5% of their total annual operating budget" due to turnover. A vicious cycle of hiring, financial loss, and continually decreasing quality of care can have a long-term negative impact on the hospital or clinic's revenue that may take years to repair. That's why it's essential for healthcare hiring managers and companies to find a solution that can provide stable and steady growth in retention rates.
Geisinger, a leading healthcare provider and medical hub that services over 3 million patients and is one of the largest employers in Northeastern Pennsylvania and New Jersey, has turned to an effective solution that offers a clear return on investment: upskilling current employees.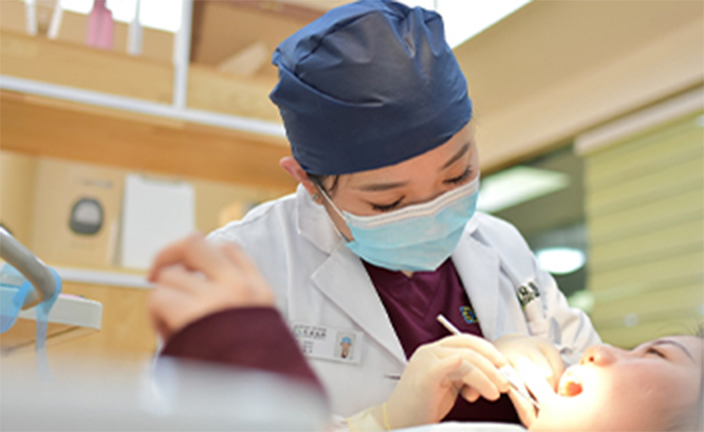 Creating growth opportunities to reduce turnover
The turbo-charged demand growth for healthcare workers can be attributed to a variety of factors. An aging population required to treat illness more frequently and those seeking preventative care, as well as changing standards governed by Medicare and Medicaid guidelines are making an impact. Healthcare providers need more people on the job - and that includes roles in support or service positions. But finding workers who will stay is a struggle for many.
Aside from burnout and the emotional toll working in healthcare can have on employees in all departments, Kimberly Eiden, HR Representative for Geisinger, says that a big threat to retention is a lack of opportunity or tools for career growth.
At the same time employers in healthcare are combating high turnover, the industry has added 402,000 jobs in a 12-month period - far outpacing growth in any other sector.
Filling vacant roles with new hires is a strategy that often ends up costing more when hiring is a constant process. Upskilling current employees, however, offers a return on the initial financial investment, as well as potential long-term gains from satisfied and dedicated workers. More and more healthcare CEO's are embracing the power of upskilling. According to PricewaterhouseCoopers' 22nd Annual Global CEO Survey, nearly half of healthcare CEO's advocate upskilling their existing workforce to meet talent demands.
Geisinger, whose goal is to constantly improve the quality of care for patients, emphasizes a service first concept: workers from food services to doctors are reminded to treat the patient with care and customer service in mind. Near the end of 2019, the healthcare network tested voluntary, company sponsored upskilling with employees in their food services department. 60 workers completed and graduated from Penn Foster's Career Readiness Bootcamp, a program which emphasizes leadership and soft skills relevant to any industry. They build essential soft skills to support their continued professional development.
This investment in upskilling improves retention by keeping employees engaged with their jobs. It fights burnout and improves job satisfaction. At the same time, it helps employers build a strong talent pipeline of qualified employees ready to ascend to the next level of job responsibility.
The long-term benefits of employer upskilling
Increasing retention rates is the goal of most businesses and human resources managers in almost every industry. The cost of constant churn is detrimental to revenue and prevents growth. The initial investment in education and training programs can eventually pay for itself. This can be especially vital in a high-growth industry like healthcare. While the potential benefits of providing upskilling can be numerous, long-term positive impact can be seen in several ways.
Here are just a few of the benefits healthcare organizations can realize.
Spot promotion-ready employees. In the day-to-day work environment, it's not always easy to spot employees who are seeking a lifelong career, not just a paycheck. While managers struggle to fill middle-skills roles, departments like facilities and foodservice are overrun with an abundance of entry-level, low-skill workers. One way to identify those workers who might be ready for more responsibility, is to provide learning opportunities and see who takes advantage of them. Those employees most eager to learn, are also likely to stay with the organization as long as they feel valued.
Invest in employees. According to a LinkedIn survey, 94% of employees would stay at a company longer if the company invested in their career. When you show employees you're willing to invest in them, they feel valued and are more likely to stay with your hospital or healthcare organization. Learning becomes a valuable part of the benefits package.
Increase job satisfaction. "Many Foodservice workers start in entry-level positions and work their way up into higher paying jobs. By taking time to train people, it is easier to recognize the talent that can be developed for higher paying positions." said Bruce Thomas, VP Guest Services Geisinger Health Services.
Improve patient satisfaction. Well-trained employees provide the highest quality of care and service to patients, their families and their visitors. Quality of care goes beyond clinical practice, and encompasses every interaction between a visitor and employees. Soft skills in particular set exceptional care apart from merely adequate care.
Create career pathways with Penn Foster
Creating upskilling and workforce development initiatives sounds like a great solution to the turnover issue, but most hospitals and healthcare organizations don't have the internal resources to provide wrap-around support and in-depth content that may be required. They are not experts in curriculum building, nor do they have the technical skills to create responsive, mobile-enabled training programs.
That's why Geisinger turned to Penn Foster. The array of courses helps employees build the soft skills essential to career success. In addition, Penn Foster provides a mobile and online accessible portal, career counseling, and a supportive community of learners. They take care of the upskilling so Geisinger can focus on their number-one priority: providing an unsurpassed level of care to every patient.
Download our new eBook to learn how leading healthcare organizations are implementing successful employee training programs - and what next steps you can take to get started.