How to Retain Healthcare Workers
Posted by Emma Rose Gallimore on January 14, 2020
Turnover is a major issue in the healthcare sector, which is why increasing employee retention is a top priority for many hospitals and clinics. You might think that higher salaries are the key to retaining workers. While salary increases may help, there are other powerful employee retention strategies you can use.

According to a Nursing Solutions, Inc. report the 2018 turnover rate in hospitals increased to 19.1%, the highest in the decade. The overwhelming majority of hospital separations, 92.7%, were voluntary terminations. Employees leave because they are choosing to. The epidemic isn't confined to nursing staff. A Leaders for Today survey found that more than 47% of non-clinical admin employees plan to leave their position within two years and more than 42% of clinical admin staff will do the same.
Healthcare leaders know they have a problem. 81.3% told Nursing Solutions Inc. that retention is a "key strategic imperative." Yet turnover statistics remain stubbornly high. Why is this happening?

Two major factors contribute to the rise in healthcare employee turnover. One is the regulatory and structural changes that require employees to adjust the way they do their jobs. The other is the high-stakes nature of the work. Together, these two factors can lead to overwhelm and burnout. Their effect is exacerbated by the turnover itself. Every unfilled position means remaining employees must pick up the slack, putting even more pressure on them.

While regulation and the nature of the work are out of your control as a hiring manager, you can mitigate their effect. When you empower employees with the right training and development tools, you can help them more comfortably navigate transitions. You also improve engagement and teamwork.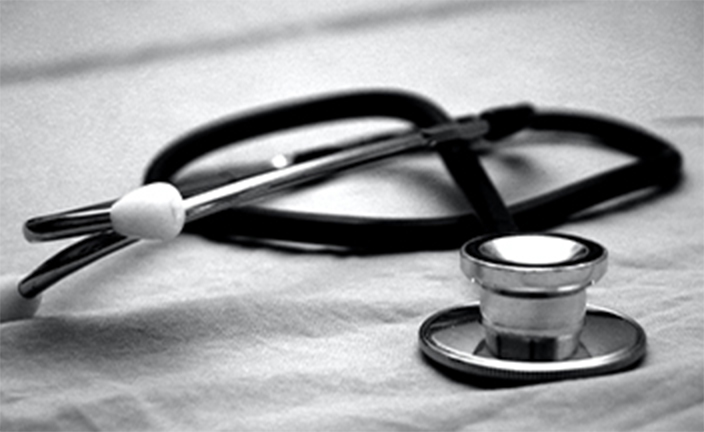 Healthcare Employee Retention Strategies
Increasing salaries is the first strategy most people think of when they think about retention. However, other benefits and the work environment itself can play a major role in employee retention.
Create a formal retention plan - Many organizations suffer a disconnect between awareness and action. Although most healthcare leaders know retention is an issue, only 43.2% have a formal retention strategy. Without a formal, documented strategy in place, retention efforts may be applied inconsistently or not at all. Different departments may have different ideas of what good retention strategy looks like. Meanwhile, other strategic initiatives, that are better documented may take precedence simply because they're more clearly explained.

Create an official retention plan. Write it down. Share it with senior leadership. Make sure that everyone in the organization is on board. When making choices around finance, staffing, and even advertising, make sure your decisions align with your retention plan.

Offer a competitive benefits package - A well-crafted benefits package helps keep employees on the job. When considering a move, employees look at benefits like insurance, vacation time and development opportunities in addition to salary. Consider partnering with a learning provider to provide tuition assistance or other education-related benefits that add value to the benefits package. These types of benefits are particularly attractive to high-performance employees who are eager to advance their careers. They may also help you attract and retain millennial workers. According to a Gallup survey, 59% of millennials called opportunities to learn and grow extremely important when choosing where to apply.

Make sure employees are aware of their benefits. Check in regularly to make sure employees know about and know how to access the benefits offered to them. If you communicate benefits clearly, employees are more likely to use them, which leads to better employee satisfaction as they feel supported and valued.



Increase engagement - Engaged employees are more likely to stay in their jobs. They're also more likely to give discretionary effort at work. That is, engaged employees give more to the work and feel better about it. How do you keep employees engaged? The core of engagement is communication. Start by talking to employees and listening carefully to what they have to say. Survey your employees to find out what you're doing well and what you can do better.

Check to make sure that all employees understand the mission and goals of your organization. Every healthcare organization works to preserve health and wellness. What sets yours apart? These can't be mere promises. To be effective, your mission and goals must be backed by action. Show employees how your organization makes life better for patients, communities and employees.



Provide development opportunities- Quality training and development opportunities can address the underlying factors for employee turnover while also improving engagement. When you train and develop employees, you give them the tools to meet the demands of their job. They feel competent instead of overwhelmed. By helping them to meet their personal and professional goals through training, you help employees feel valued.

Healthcare workers often work long hours with unpredictable schedules. Give them access to flexible online learning solutions that fit into their schedules. Wherever possible, assign mentors and encourage employees to learn from each other. Not only does mentoring teach employees new skills, it also fosters interpersonal relationships and teamwork. Most importantly, support your healthcare employees on their learning journey. Look for a training partner that can provide opportunities for academic advising, peer mentoring and personal support.
With a documented retention plan and the right healthcare employee retention strategies, healthcare organizations can stem the tide of employee turnover. Penn Foster can help. Our healthcare academy can upskill healthcare workers while giving them the support they need to succeed. Contact a Penn Foster training expert today.