Four Steps to Building Your Own Employees
Posted by Emma Rose Gallimore on July 16, 2020
Today's dynamic workplace demands more diverse skills than ever before. Amidst the historic pandemic and shift in the economy, new jobs are being created and lesser-known roles, like contact tracing, are growing. And while a degree may prove a generalized understanding of a particular subject area, it doesn't guarantee that the worker has the skills needed by your specific business today. This is why even though 44% of employers have increased the level of education required for job roles over the last five years, 62% of HR leaders are exploring or have already implemented a formal effort to deemphasize degrees and prioritize skills competencies.
Finding employees to fill open positions isn't easy. Employers need someone with the right skills, the right attitude, and an enthusiasm for the job. But a widening skills gap and an unprecedented shift in the economy due to the COVID-19 pandemic make finding and hiring qualified applicants challenging. An ideal solution would allow you to build your own employees from scratch, to your specifications.
Building your own employees doesn't mean robot workers, though. While advances in technology are shifting the demand for skills, there are still many jobs that only a human can do effectively. Jobs in allied health, construction, food service, hospitality and other middle-skills industries require a human touch -- which is why soft skills like creativity and collaboration remain in such high demand. In the past, employers have relied on colleges and universities to train workers, with the belief that workers holding a specific degree had the skills to do the job.
But rather than wait for skilled candidates to walk in the door, what if employers hire individuals without the skills they need -- and then build those skills themselves? Customized training programs can help employers target specific skills that prepare employees for success and help them chart career pathways.
It's a model that has proven to generate returns for employers and workers alike -- a study from the Lumina Foundation, for instance, found that investing in employees' education generated a return of $1.29 for every dollar spent. But employers can't do it alone. Here are four steps to help employers build their own talent from within.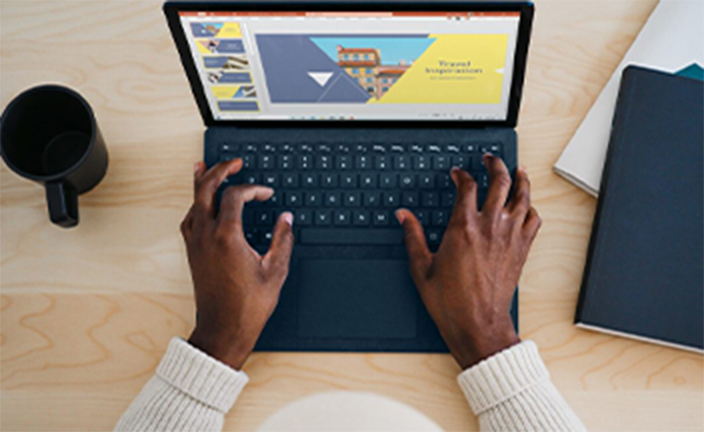 Step 1: Identify essential skills
Before you can create customized learning plans for your employees, you first have to understand where their weaknesses lie. You might already have a few skill sets top of mind, but don't focus on only these. Dig a little deeper to understand where else employees may be lacking. In some cases, foundational skills like communication or comfort with technology can affect more complex skills like customer service. If employees don't have these foundational skills, then no amount of training in the more advanced competencies will improve their performance.
One of the best ways to find out where employees need to improve is to ask them. Employees want to grow and develop. They know that they need to learn new skills if they want to succeed in the workplace. By asking employees what kind of training they'd like to get, you show them that you are paying attention, you care about their development, and you don't want to waste their time with training that doesn't address their needs.
You can also talk to front-line managers who may have an inside perspective on what employees need to learn most. Competency testing or applied experience tests can assess the level of expertise in both new hires and established employees.
If assessing employee learning needs seems like a daunting task, don't be discouraged. You can work with your learning partner to refine your skills lists. For now, just get an idea of where you might like to start.
Step 2: Choose the right learning partner
Learning partners can take many forms. You could choose to work with a traditional college or university, partner with a technical school, or hire in-house trainers. Each learning partner will bring its own style of collaboration. Here are a few questions you should ask to choose the learning partner who is right for you:
Will you help me customize training plans for my employees or is everyone locked into the same curriculum?
How much will it cost to train my employees?
What businesses are you already partnering with? Are you familiar with my industry?
How do you measure success? What metrics will you track?
What styles of training do you provide (online, in-house, apprenticeships, etc.)?
How will you support my employees while they're training or studying?
You should choose a learning partner that offers flexible options, close collaboration, and a track record of experience both in your industry and with upskilling in general.
Step 3: Collaborate effectively
Work with your training partner to develop customized learning paths that work for your employees and your business. Explain your goals and let your learning partner suggest ways that you can work together to meet them. If you need help assessing areas for improvement your learning partner can help.
From there, you can choose, or create, a learning plan that works for your employees. The combination of platform, content, and services that you choose will depend on your unique needs. Your learning partner can help you parse through the options and pick the right one for your employees.
Step 4: Assess and adjust
Track employee progress as they move through the program. Your learning partner should be able to help you with this. Once you've gathered some data, you can make informed decisions about how to fine-tune your training program to better meet employee needs.
Collaborate with a dedicated training partner like Penn Foster
Developing a training program in-house involves research, time, and supervision you may not necessarily be able to provide alone. A trusted training partner like Penn Foster can help you upskill and develop your workers in a self-paced, independent environment that doesn't interfere with the day to day operations of your business. To find out more about your training options or configure courses to meet your needs, connect with our expert team today.