Leadership at all Levels: Successful Veterinary Healthcare Teams
Posted by Emma Rose Gallimore on July 1, 2020
Veterinary healthcare teams succeed when every member of the team knows their role and has the training to do it well. Each person should be educated to the demands of the job and then allowed to work to the top of their license. In short, each team member should become a leader in their area of expertise. Training veterinary healthcare teams helps everyone build the skills they need to help the team succeed.
Improve the success of your veterinary healthcare team by assessing their level of expertise, assigning roles, and enabling everyone to work to the top of their license.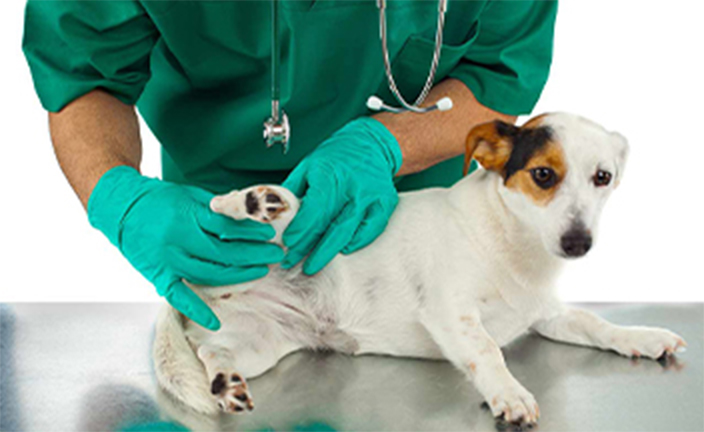 What is a veterinary healthcare team
An effective veterinary healthcare team requires at least five members. While you may have multiple people in each role, your team is not complete without all five.
Veterinarian - A credentialed and licensed professional who diagnoses ailments, prescribes medications, and performs surgical procedures.
Veterinary Practice Manager - A business leader who manages systems, processes, and teams to achieve practice goals.
Credentialed Veterinary Technician - A credentialed professional who may treat and nurse patients, educate clients, perform laboratory procedures, assist in surgery, or provide other medical and non-medical services.
Veterinary Assistant - Support staff who work directly with animals to support the work of veterinarians and veterinary technicians.
Receptionist - Workers who interact directly with clients to set appointments, answer the phone, and perform other client facing tasks.
A veterinary healthcare team works most efficiently when each member becomes a leader in their area of expertise. That means a Veterinarian should focus on treatment, surgery, and prescribing. A veterinary technician might lead client education efforts or become an expert in assisting during surgery. Meanwhile, veterinary assistants might take charge of cage cleaning rotations and manage health records. When each person has an assigned role, everything gets done.
Assigned roles increase efficiency
Each member of your team should have responsibilities appropriate to their role. When these responsibilities are assigned and documented, team members know how to focus their time and energy. The work gets done without burning out your team. Follow these steps to maximize results for your veterinary practice.
Understand relevant regulations - What each team member is allowed to do under the law may vary from state to state. Check your state regulations to understand what each member of your team can do.
Train team members to the top of their license - Give each team member access to online training and education relevant to their role. If you have non-credentialed veterinary technicians, you might encourage them to work toward credentialing. Veterinary assistants can also complete an accredited Veterinary Assistant program.
Document role assignments - Create responsibility agreements for everyone on your team. They should document both what that person is expected to do and what they will not do. For example, veterinarians will write prescriptions; they will not clean cages. Have each member of your team sign their agreement and refer back to it when they have questions.
Assess and adjust - You might not achieve a perfect division of roles the first time. That's okay. Check-in with each member of the team to understand what's working and what isn't. Be prepared to adjust roles, hire new team members, or provide additional training if necessary.
The exact role breakdown depends on your mix of credentialed veterinary technicians, veterinarians, and support staff. If you have a team member who is passionate about a particular area, like veterinary dentistry, for example, assign them a role that lets them follow their passion while meeting the needs of the team.
Optimizing and training veterinary healthcare teams
Adjusting to a new division of labor won't happen overnight. Allow team members time to adjust and fully embrace their new leadership roles. If some members of the team continually operate outside their assigned area, investigate why this is. Refer to the documented role assignments to remind each team member how they should be contributing.
These four actions will help enable each team member to fulfill their roles and work at the top of their license.
Enable self-agency. Team members need to know that you trust them to make decisions within their sphere of influence. They should trust that the choices they make will be respected. Allow each team member to organize their work and complete their duties in a way that works for them. Remove barriers like rigid processes, extra paperwork, and layers of approval between them and getting the job done.
Build trust. As the veterinarian or practice manager, you should trust your team and encourage them to trust each other. Listen to their ideas and give them the freedom to make decisions. Micro-managing, or working outside of your prescribed role, shows distrust and undermines the leadership at all levels model.
Assess staffing levels. If team members are struggling to complete all assigned tasks or often need help, consider your staffing levels. Do you have enough people in each role? Adding more credentialed veterinary technicians can often make a big impact on practice efficiency. According to a study by the AVMA, adding a credentialed veterinary technician boosts the typical veterinary practice's gross income by more than $93,000 per year.
Increase training opportunities. Help team members operate at the top of their license by giving them access to training opportunities. While all credentialed team members must engage in continuing education to maintain their credentials, CE requirements should be just the beginning. Consider specialized training opportunities like Penn Foster's veterinary assistant program or courses that build fundamental skills for all roles like the Career Readiness Bootcamp.
When each member of the veterinary healthcare team has the training and skills to work to the top of their license, your veterinary clinic operates more efficiently. Patients get higher quality care, clients are more satisfied, and team members avoid burnout. Prepare your team to lead in their area of influence with support from Penn Foster.
Our online, mobile-optimized programs make training veterinary healthcare teams possible, even if team members are working full time. Contact a Penn Foster training expert to get started.