Client Education: A Vital Role for Veterinary Technicians
Posted by Emma Rose Gallimore on June 10, 2020
When clients bring their pets to veterinary appointments, they expect more than a checkup. They want veterinary technicians and other team members to advise them on how to care for their pets. To consistently provide the most up-to-date recommendations, everyone on the healthcare team needs continuing education and credentialing.
Pet owners put great trust in the veterinary healthcare team. In most cases, they will follow whatever recommendations their veterinarian or veterinary technician makes. This applies to everything from medications to dental care.
For example, in 2016 oral health accounted for just 4% of an average practice's total income, according to data from the American Animal Hospital Association. These numbers don't match the scope of the need for dental care. The majority of dogs and cats have some stage of periodontal disease which can lead to long-term consequences like tooth loss, trouble eating, and infection. So dental care is needed, but most clinics just aren't talking about it enough. If veterinary healthcare teams don't mention it during an exam, clients don't realize how important it is.
This example highlights the opportunity and responsibility facing veterinary healthcare teams. Pets can only get the best care if veterinary technicians and other team members provide the right education to their clients at the right time.
While quality of care is a primary concern, veterinary clinics also lose revenue by not educating clients. The $9.8 billion pet medications industry is guided largely by advice from veterinary healthcare teams according to Pet Medications in the U.S. For both prescription and nonprescription medications, pet owners prefer to deal directly with veterinary clinics. About 78% of dog owners and 62% of cat owners said they'd purchased pet medications directly from clinics in the past year.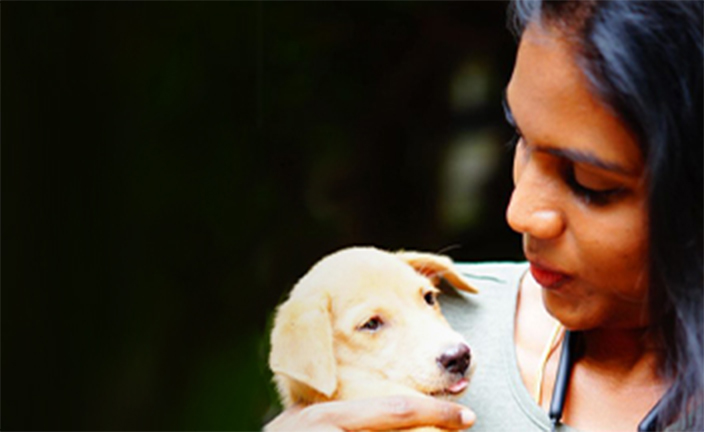 The impact of client education in veterinary clinics
Imagine a client brings her dog into the veterinary clinic for a routine appointment. When she arrives she speaks to a receptionist. Then her dog is weighed and brought to the room by a veterinary assistant. A few minutes later, a veterinary technician comes in and starts the exam. Finally, the veterinarian arrives and mentions to the client that she might want to think about flea and tick prevention before spring. This is the first and last time the medication is mentioned.
Why didn't the other members of the healthcare team mention this important aspect of pet care? Maybe they didn't think it was their responsibility. Perhaps they hadn't been trained on how to interact with clients and were much more comfortable focusing on the dog. Possibly, they didn't feel like they knew enough about the impacts and treatment options to answer the questions that might arise. Whatever the reason, they missed an opportunity to bring in more revenue and provide high-quality patient care.
At a different clinic, the receptionist asks about whether the dog is currently on flea and tick medication. The veterinary assistant asks whether the dog has had any issues with fleas and ticks. When the veterinary technician comes in he explains the health impacts of fleas and ticks on dogs and mentions they're expecting high flea populations this year. By the time the veterinarian comes in, the client is the one who starts a conversation about flea and tick prevention. She's heard about it enough that she knows it's important.
The best client education happens when every member of the team does their part. The veterinarian simply doesn't have time to educate every client. Besides, repetition drives action. By working together, the team passes on relevant information and offers valuable guidance to the client. For this distributed approach to work, every member of the team should be trained and have access to credentialing.
To educate clients, train veterinary technicians
Many states require credentialed veterinary technicians to engage in continuing education. There is a good reason for this requirement. Continuous training ensures that credentialed veterinary technicians remain informed of the latest advances and newest technologies. They then put these advances to use in their practice. Not only do credentialed veterinary technicians provide client education, but they also help educate veterinary assistants and other team members.
Years ago, the Journal of the American Veterinary Medical Association found that the typical veterinarian's gross income increased by $93,311 for each additional credentialed veterinary technician they added to their practice. There is reason to believe that a modern analysis would find even greater increases. When trained and empowered to take on all of the tasks allowed under their credential, veterinary technicians provide real value.
Practices can start by supporting non-credentialed veterinary technicians to earn their credentials. Penn Foster's Veterinary Technician Associate Degree is an AVMA-CVTEA accredited program that can prepare your vet techs to sit for the VTNE exam.
Credentialed veterinary technicians who have already earned an A.S. can advance their education with a Veterinary Technology Bachelor's Degree. Penn Foster's AVMA-CVTEA fully accredited program digs deeper into veterinary pharmacology, veterinary emergency and critical care, and preventative health care among other essential topics.
Penn Foster also offers veterinary assistant training. It is one of only three online veterinary assistant programs approved by NAVTA.
Support your veterinary healthcare team on their learning journey by connecting them with Penn Foster's flexible online learning programs. These mobile-friendly courses allow them to study while working full or part-time. With trained and credentialed workers on your team, your practice will be well equipped to support clients and their pets. Contact a training expert today.