Employer Assisted Education Should Be A Standard Benefit
Posted by Emma Rose Gallimore on June 2, 2020
The lines between education and employment are blurring. With the tight talent market and increasing speed of change in business, employers can no longer just hope that colleges will teach future employees relevant skills. They must take matters into their own hands. Many are building partnerships with education providers to train work forces directly and employer-assisted education is becoming a part of the standard benefits package.
By providing employees with access to education and training, employers gain a more qualified workforce. They also attract motivated employees who are ready and eager to learn. Employees are starting to expect these kinds of benefits. To avoid being left behind in the talent market, all employers should consider adding employer-assisted education to their benefits packages.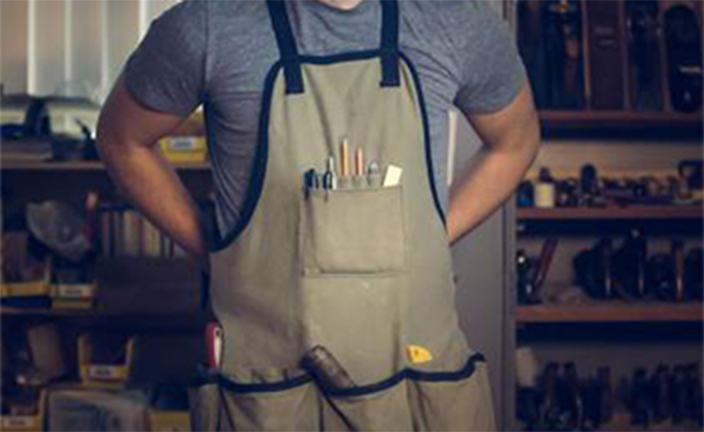 The employer-assisted education trend
In February 2020, United Airlines made headlines as the first major U.S. airline to own and operate a flight training academy. The purchase of the flight school complements their existing pilot development and recruitment program.
In a press release, United's managing director of the program Captain Bebe O'Neil said, "Launching our own academy provides us with the unique opportunity to not only ensure we maintain the ideal number of quality candidates within our pilot pipeline, but also play a significant role in recruiting, developing and welcoming those with diverse backgrounds to the United family."
United Airlines is just the tip of the education benefits iceberg. Other businesses are investing in education for the same reasons O'Neil listed. In 2019, Wal-Mart partnered with Guild Education and Penn Foster to expand its College for $1 program to help more high school students graduate and enroll in relevant college programs. JP Morgan Chase is reaching beyond its workforce to help build educational opportunities for all. They have promised $350 million over the next five years to develop, test and scale education and training options that build skills for the changing economy.
Public opinion drives educational investment
The origin of this trend is obvious. Many employers don't believe that college graduates are well-prepared for the workforce. In the 2018 Job Outlook Survey from the National Association of Colleges and Employers, 42.5% said new grads were proficient in professionalism and worth ethic. They rated communication at 41.6%, critical thinking at 55.8%, and leadership at 33%. These are foundational skills required for every industry.
Meanwhile, consumer confidence in higher education is waning as well. Only, 51% of US adults believe that college is "very important" down almost 20 percentage points from 2013. American's still value education and training. However, concerns about affordability and return on investment have led many to question the value of a traditional college education.
If workers are going to spend money on higher education, they want a return on investment in the form of a job. Employer-assisted education offers something even better. Instead of investing money they may not have to earn a degree that might help them get a job, workers can get a job and then use employer-assisted education to get the right education. Employers, for their part, know that the education is valuable because they've already vetted the program.
Value of employer-assisted education benefits
Offering employer-assisted education as a benefit provides value for everyone involved. Employees, employers, and education partners all gain something.
Employers get better control over what workers learn. No longer do they have to simply trust that colleges will identify and teach the right skills. Instead, employers take a direct role in identifying skill sets, competencies, and programs that meet their needs. The result is a better trained workforce and a more qualified talent pool.
At the same time, employees get a more accessible and affordable education. Many workers can't afford to take years away from their careers to focus on school full-time. With employer-assisted education benefits, they don't have to. They can access flexible programs that fit into their already busy lives. Plus, they can be confident that the skills they're learning will be useful on the job.
By working closely with employers, education partners benefit too. They're better able to identify the skills employers want and need from workers. As a result, they can offer relevant programs for all students.
In the past, employer-assisted education benefits were a nice perk. Industry-leading employers offered them as a way to stand out in the talent market. Today, education is becoming an essential benefit. Don't be left behind. Make employer-assisted education part of your benefits package.
How to educate employees
Offering employee education benefits can feel like a major undertaking for businesses that have never done so before. It doesn't have to. The right partner can help you build an education strategy that meets your needs.
You don't need to buy a school as United Airlines did. In most cases, partnership with an existing education provider is a more accessible (and cost-effective) option. Generally speaking, education benefits fit into three major categories.
Tuition assistance - Help learners earn college degrees, high school diplomas, and professional certificates relevant to your business needs while minimizing their out of pocket costs.
Apprenticeships - Teach employees hands-on skills on the job, while also building their foundational skills through online learning. Apprenticeships are becoming more popular across a broad range of industries for their unique blend of hands-on and academic training.
Skills training - Build employee aptitude in specific skills with focused skills training. Penn Foster's Career Readiness Bootcamp trains employees in professionalism, communication, and other skills that employers say are missing in the workforce.
Depending on your needs, you might look for an education provider who offers one or all of these options. Penn Foster can provide these options and more. Workers get flexible, mobile-first training programs and you get an employer dashboard where you can manage programs and track learners. Contact a Penn Foster training expert to find out how employer-assisted education can support your workforce.