Why a Social Impact Agenda is a Must For Vet Practices in 2020 and Beyond
Posted by Des Sinkevich on June 24, 2020
Having a clear social mission as a business is no longer a plus, it's a priority. For large and small companies alike, corporate responsibility and social impact initiatives are vital to building a brand that aligns with consumer values and contributes to a greater good. But launching a social impact program needs to come from a place of authenticity and truth; empty platitudes geared toward gaining good press without action can backfire.
To avoid accusations of performative giving and bandwagon charity, brands need to decide what they stand for and build initiatives on that strong foundation. For veterinary practices which already focus on making a positive impact on their clients, creating an internal standard for corporate responsibility is a natural course of action.
Banfield, one of the largest corporate veterinary practices in the United States, took their commitment to caring for animals to the next level five years ago with the launch of the Banfield Foundation. Dedicated to ensuring the well-being of pets, the Foundation focuses on initiatives that make a difference for pets and the community in which they live. As social impact and responsibility become the new normal for businesses around the world, private and corporate practices should follow Banfield's example to grow their outreach initiatives and their practice.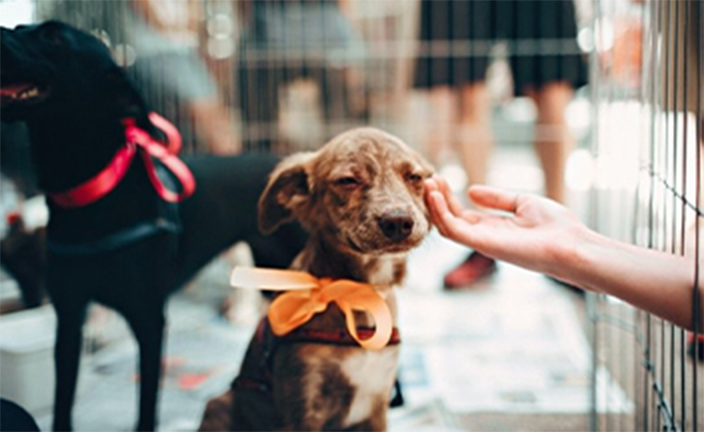 A developed social impact strategy is essential
A company's values define who they are, signalling to prospective hires and clients whether or not their values align. While in the past views on social and political issues were taboo, today, not having a clear value system and social impact strategy can have a negative impact on business and employee retention.
In fact, customers say they're more likely to spend money with a company or service that reflects their beliefs. 94% of Generation Z respondents to a Cone Communications survey say they believe that companies have a responsibility to address social issues, while 76% said they have made a purchase or strongly considered making a purchase from a particular brand in order to support their impact initiatives.
And that doesn't just apply to what businesses or services someone is willing to patronize; Generation Z and Millennials agree that corporate responsibility and social impact efforts affect whether or not they'll apply for or accept a position from an employer. As Millennials and Gen Z workers begin to make up a majority of the workforce, with Boomers set to retire in the next decade, appealing to younger, more socially engaged workers is essential to staffing your practice. 64% of Millennials consider a company's social or environmental commitments when choosing where to work, and 64% also won't accept a position if the company doesn't have clear corporate values. Gen Z workers are even more socially conscious than the generation before and, as they make up 24% of the overall workforce in the United States this year, their demand for corporate responsibility will make a difference in the hiring process.
One way to ensure you attract and retain talented and dedicated employees is to build a strong and effective social impact strategy that aligns with the values of your company or practice and communicate that strategy clearly.
How to build a social impact program for your practice
Whether your practice is a small, private one, or part of a national network of veterinary hospitals, creating a strong strategy for making a difference will benefit your clients through stronger engagement from your staff, ultimately improving quality of care for clients. But where do you even begin?
For Banfield, building a foundation dedicated to the wellness of pets seemed like a natural extension of their original mission: making a better world for pets. Since its inception in 2015, the Banfield Foundation has focused on social impact and giving back. Dedicated to making a better world for pets, programs range from disaster relief grants that are geared toward helping families and their pets to providing veterinary help to underserved international populations through Care Knows No Boundaries grants.
Being an arm of the corporate practice that is solely concerned with impact initiatives, the Foundation is able to concentrate on doing good while hospitals around the country focus on their patients. For small practices that may not have the funds or capabilities of running a stand-alone foundation, the daunting task of building a strategic social impact program starts with a simple first step: defining your mission and how the work you do can improve the community you live in.
Creating or improving your current mission statement involves
Research. What can your company do to solve a problem? What matters most to your clients and your employees?
Evaluation. You should involve your employees and clients in the process. You gain a better understanding of how your mission statement sits with those to whom it matters most. Does your statement say what you need it to? Does it offer a clear, easy-to-read strategy?
Follow-through. You can write the most in-depth, socially aware, and impactful mission statement, but if you don't walk the talk, it can fall apart under scrutiny. Make sure that you're willing to live by what you say. Create an action plan to ensure you make a difference where it counts.
Once you have a mission you believe in, consider what you need to do to live it. A social impact framework can be built organically from there. For Banfield, whose mission is "providing high‐quality preventive health care for each pet, and partnering with every pet owner to ensure they have the resources to care for pets at home," social impact initiatives are built around the idea of ensuring pets have the highest quality of life possible.
What your practice can do to make a difference
Making an impact in your community doesn't necessarily mean donating thousands of dollars to charity or shelters. For a smaller practice, there may not be discretionary funds available to give to another organization. But what any practice, large or small, can offer is experience and education. Some simple to develop impact initiatives could include
Volunteer-based preventative care clinics. Your staff is dedicated to helping animals - that's why most people have decided to work in animal healthcare. One way you can start making an impact locally is through offering no-cost or low cost preventative screenings once a month for low income clients. Not only will you be offering a vital service to those in need in your area, you'll build a strong reputation as a caring practice. Working with local no-kill shelters. Shelters often work on a limited budget, but that doesn't mean the animals waiting for their forever homes never need veterinary care. Working with local shelters can not only help these pets stay healthy, it can help them find new homes.
Regular drives for supplies. Another thing shelters often lack are enough supplies to care for all of their animals. Something as simple as running a pet food or pet supply drive in your practice can make a big difference to the shelters you help.
Offer client education and build awareness. Educating clients on how to best care for their pets can be the easiest way to make a difference. Offering occasional classes or making clients and the community aware of important information, such as what not to feed your pet, can go a long way.
Involve your staff in planning and outlining different initiatives that could have a positive impact on the community you service, too. Your veterinary assistants and veterinary technicians have chosen to work in the field for the same reasons you opened your practice - caring for and treating pets. Besides helping you ideate new social impact projects, your staff will be more engaged, increasing employee retention.
For more inspiration on developing your practice's social impact strategy, read the Banfield Foundation's 2019 Social Impact Report here.