4 Steps to Maximize Veterinary Practice Sales
Posted by Emma Rose Gallimore on March 26, 2020
You provide high quality care to pets and exemplary service to clients. So, why aren't your veterinary practice sales growing? Many veterinarians find themselves overworked and overwhelmed without the profit to show for it. Many are looking for a solution that will support financial success without putting them at risk for burnout.
One of the best ways to drive veterinary practice sales is to fully utilize each member of the healthcare team. "The more people work at the top of their license the more revenue you can generate," said Douglas Carlson, Senior Director Veterinary Health Education at Penn Foster.
When every member of the team is trusted to work to their job description and license, doctors are free to focus on the high-value items that only veterinarians can do: surgery, diagnosis, and prescription. Meanwhile, the credentialed veterinary technicians can focus on the duties allowed to them by the laws of their state, while other team members handle the specialized but still vital tasks that keep the practice running smoothly.
The result is a team of people who feel valued at work. Every member contributes to the best of their ability and trusts teammates to do the same. In this way, you can care for more patients, serve more clients, and increase profits, all without risking the mental and physical health of the people on your team.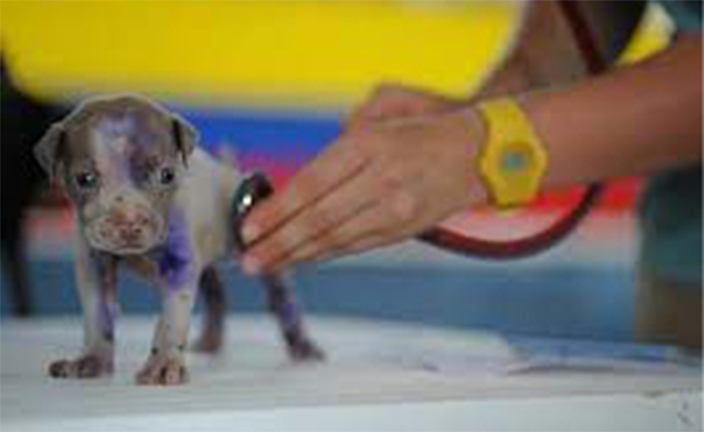 How to maximize veterinary practice sales
Properly utilizing every member of the veterinary healthcare team may take some effort, especially in practices where the veterinarian is used to taking responsibility for everything from performing surgery to cleaning cages.
"It won't happen overnight," Carlson said. "But it's worth setting aside some time to think about change management because it will dramatically help your hospital."
To put your practice on the path toward full-utilization, follow these four steps:
Understand each person's role

Before you can properly utilize your team, you need to understand the value that each member brings. "If you don't know that you can't do everything else," Carlson said.

Make sure that doctors, hospital managers, and other management-level staff understand what each member of the team is allowed to do under the law. Many states have clear guidelines outlining the responsibilities of a certified veterinary technician. These credentialed team members can do almost anything that isn't surgery, prescribing, or diagnosing. Uncertified vet techs and veterinary assistants each have their own set of skills and restrictions as well.

Empower each member of your team to work at the top of their license. They should be free to contribute as much as possible to the success of the practice.

Assess your credentialing mix

Look at your team and assess the mix of veterinarians, certified and uncertified veterinary technicians, veterinary assistants and other staff. If you have a shortage of entry-level staff members, credentialed veterinary technicians may have to pick up the slack, distracting them from higher-value tasks.

On the other hand, if you have too many uncredentialed team members, you may not have enough skilled professionals to meet demand. Think about how you could divide the work amongst your team members to allow everyone to do what they are best trained for. Do you need more team members at a particular credentialing level? If so, consider whether to hire someone new or upskill a member of your existing team.

Define responsibilities at each credentialing level

Communicate duties and responsibilities to every member of the team. Create a document that clearly outlines what team members at each credentialing level will and will not do. Include an agreement that doctors won't clean cages, for example.

"It sounds silly, but I've seen it happen," Carlson said. "It's just as important to define what people will not do so that everyone has time to do what they are required to do."

Your plan should allow each person to utilize their particular skill set while operating within their license. Make sure each member of the team signs off on their own list of duties and responsibilities. This allows everyone to trust each other, knowing that a task will get done by the person best suited to do it.

Measure your success

Identify a metric that will help you measure the success of your plan. You might track veterinary practice sales, client satisfaction, or staff turnover. Observe these metrics from month to month and quarter to quarter. You should see clear improvement if everyone is working to the top of their license.

If improvement is slower than expected, or if team members often break the agreement because there aren't enough people to do all the tasks, you may need to revisit your credentialing mix. You might find that you have too few certified veterinary technicians and decide to hire more, or you might help uncredentialed employees pursue training and credentialing.

"If you can change your mix for more credentialing you can do a lot more and bill out a lot more even without adding more people," Carlson said.
Add more credentialed veterinary technicians to your team with Penn Foster's Veterinary Technician Degree Online. This AVMA-CVTEA fully accredited Veterinary Technician training program helps students prepare for the VTNE exam while earning their associate's degree. Contact a Penn Foster training expert today to start improving your credentialing mix.