Effective Marketing Practices Can Increase the Success of Veterinary Clinics
Posted by Douglas Carlson on March 19, 2020
At the 92nd annual Western Veterinary Conference, a record number of veterinary professionals met in Las Vegas, Nevada to focus on growth and knowledge. Over the course of the conference, one thing became clear - many practices are struggling with the same issues: a crowded market and difficulty attracting new talent and clients.
For practice managers, who are often held directly responsible for the success or failure of a clinic, finding a solution to improve retention rates, while also increasing practice revenue is a must. The key? Effective marketing.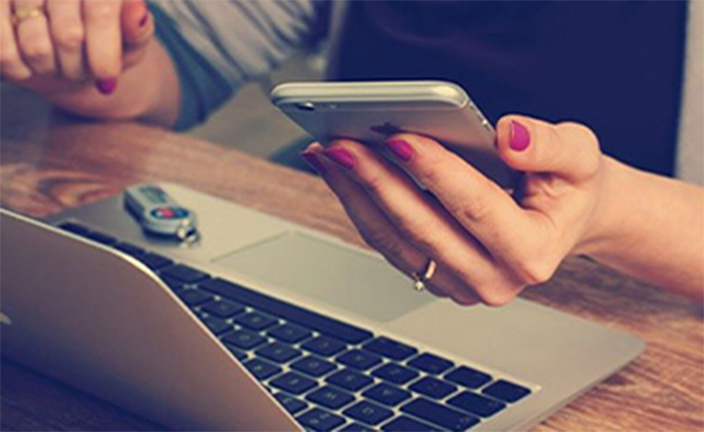 The role of marketing in a veterinary practice.
A solid understanding of marketing and the willingness to utilize it to advertise a veterinary clinic is vital to ensuring growth both in patient numbers and practice revenue. A practice can't be successful if no one knows it exists or what it has to offer, compared to other veterinary clinics and hospitals in the area.
For veterinary clinics, effective marketing practices should do three things:
Make the community aware of your services. Often, local practices can find themselves struggling to fill up appointments if the community doesn't know that they are open for business or where they are. Basic marketing for your practice should include something like print ads in local newspapers and a social media presence.
Differentiate yourself from the competition. In a crowded market, clients have options for veterinary care. In order to ensure your practice has an edge, you need to emphasize your practice strengths to appeal to pet owners.
Attract talented employees. If your practice is searching for passionate, skilled veterinary technicians, assistants, or even customer service representatives, you know it's difficult to find qualified applicants. Building awareness in your community through active social media pages, involvement in local charities, and other marketing tools can help your clinic show potential applicants why they should work for you.
Without a strong marketing plan and brand awareness, creating a successful clinic that can compete locally and attract strong employees is sometimes still possible - but it's an ongoing, exhausting battle.
Balance technical skills with being business savvy.
Drawing in new clients, prospective veterinary technicians, and - potentially - interest from corporate clinics is the goal for most practice owners and managers. Reaching these goals involves a combination of developed animal medical skills and the understanding that a clinic is also a business. Making a profit is essential to being able to provide the best quality of care possible. Marketing knowledge and confidence, as well as a separation of duties - the practice manager isn't necessarily the veterinarian seeing patients - can have long-range benefits for practices large and small.
It starts with formal training. Many veterinarians and practice managers have taught themselves the basics of marketing and have managed to have a relatively decent presence online. However, as animal medicine continues to be a crowded market that offers more options for clients, and clients are willing to pay more and travel further for higher quality services, it will become more of a challenge to stand out, and basic skills won't make as much of an impact as they've done in the past.
Educating and credentialing practice managers gives them the tools and insights to create robust marketing pieces that detail what your clinic offers, attracting clients and employees. Through a flexible training program, practice managers - or aspiring practice managers - can develop the foundational business skills that complement their passion for animals, making them an asset to any clinic or hospital.
A fully credentialed veterinary healthcare team is a vital component to practice marketing.
Your practice could boast a beautiful facility, cutting-edge medical equipment, and the best doctors in the area - but without a fully developed, skilled veterinary team on hand, you may not be able to handle an influx of new clients. All the marketing efforts in the world can't make up for deficient quality of care at an overworked, understaffed clinic.
Having credentialed veterinary technicians and trained veterinary assistants on staff allows everyone to focus on what they do best. Trained and credentialed vet techs can be utilized to their full capacity, assisting veterinarians in exams, surgeries, and medical testing. Confident veterinary assistants can provide dedicated support for clients and staff, in-taking patients, completing paperwork, and more allowing the technicians and veterinarians to focus on medicine. Skilled practice managers can effectively oversee the business, improving clinic efficiency and culture.
Together, a strong healthcare team can provide the highest level of care, improving practice revenue and patient retention - as well as introducing one of the more effective methods of marketing: the client testimonial. Utilizing reviews and insights from patients can attract new clients and clearly demonstrate why your clinic is the better choice over another.
Training opportunities can strengthen your team and your practice.
Investing in credentialing for practice managers, veterinary technicians, and other employees can not only sharpen the tools needed for effective marketing - it can offer a clear career path that appeals to ambitious employees. Build up your practice and your marketing skills with industry recognized courses from Penn Foster. Contact one of our training experts today to understand the return on investment you could see while upskilling your staff.