How to Market Apprenticeships to Job Seekers
Posted by Emma Rose Gallimore on March 23, 2020
Your business offers paid apprenticeships with the goal of training workers to fill open jobs. You know that apprenticeship jobs are particularly well-suited for closing skills gaps, because they allow you to hire curious, motivated employees and then train them to meet your needs. If this sounds like a win-win scenario, that's because it is.
There's just one problem: the enrollment rate for apprenticeships is dismally low. Just 0.8% of the job seekers who visited an American Job Center and enrolled in job training in 2017 enrolled in a registered apprenticeship. That's a minuscule rise from the 2013 number of 0.2%.
Despite the U.S. government's decade-long focus on growing apprenticeships, few job seekers understand the value of these opportunities. Some may not even realize that an apprenticeship is an option for them. By creating strong marketing around your program, you can enroll more job seekers and close the talent gap in your business.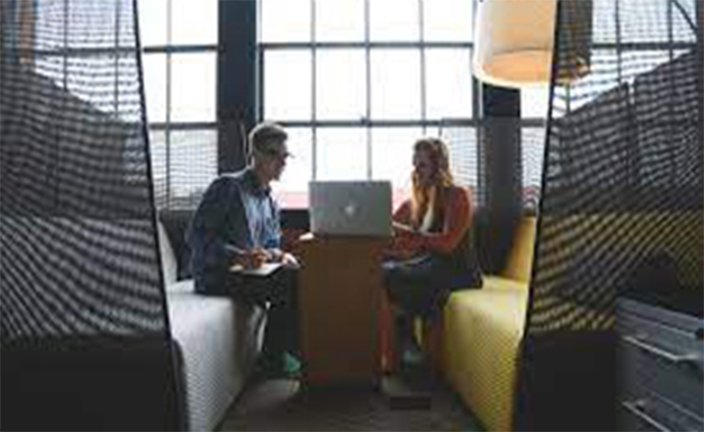 The problem with apprenticeships.
Apprenticeship jobs benefit economies, businesses, and employees. For example, the Illinois Economic Policy Institute reported that the economic return on investment was $3 for every $1 spent on worker training in Illinois during a single year. Siemens USA reported at least a 50% ROI over standard hiring practices for their machinists. And across states and industries, workers enrolled in a registered apprenticeship earned an average $6,595 more annually than nonparticipants. With all of these positive results, why are so few job seekers enrolling in apprenticeship programs?
Simple. Many job seekers don't know that apprenticeship jobs exist in their industry. A study by Accenture found that while most community college students studying tech know they'll need additional training to get a job, just 8% have participated in an apprenticeship program. When the others asked why they hadn't participated, 58% said they weren't aware of such programs.
Other potential employees may feel that apprenticeship training takes too long or that the starting wage is too low. However, when job seekers understand the full benefits of these programs, they may realize that length of training and starting wage are the wrong metrics to focus on. A paid apprenticeship can lead them to a life-long and lucrative career.
To reap the full benefits of apprenticeship programs, employers must market them to job seekers. If your business has gone through the effort of creating a registered apprenticeship approved by the Department of Labor, you probably know all of the benefits, but job seekers don't. It's up to you to find ways to highlight these programs and communicate their benefits.
Explaining the benefits of an apprenticeship.
Before you can market paid apprenticeships to job seekers, you must first clearly understand the benefits of apprenticeship programs. If you already have a program in place, you probably know their value for your business and maybe even for your industry at large. However, employees won't be swayed by these statistics. They need to know what apprenticeships can do for them and their careers. Most job seekers will find the following points compelling:
Earn money now. Although apprenticeships may last between two and six years, you don't have to wait until you've completed the program to start earning money. You get paid from day one. That means you don't have to choose between learning and putting food on the table.
Wages increase over time. Your rate of pay will increase as you move through the program. The knowledge and skills you gain as an apprentice will quickly pay off in the form of additional wages.
Learn relevant skills. The training you gain as an apprentice is immediately applicable to your job. You know that the skills you're learning are valuable, because you use them on a daily basis. Apprenticeship programs are perfect for hands-on learners.
Your skills are portable. Registered apprenticeships must meet national standards, which means the training from an apprenticeship is valuable anywhere you go. Your skills and experience are easily transferable between companies and even across state lines.
Training is accessible. Apprenticeship training breaks down financial barriers for working learners. Instead of paying for education out of pocket, you'll learn a valuable trade while getting paid to do so. The only thing keeping you from a great paying job is the willingness to learn.
Clearly outline these benefits in your communications with job seekers. Don't assume they already know about them, because the data shows that they probably don't.
Where to market your apprenticeships.
Finding the right platforms to market your apprenticeships is easy. For the most part, you just bring new messaging into spaces where you're already prospecting for employees. Consider these three strategies:
Post apprenticeship jobs on job boards. You may already post job openings for employees with industry experience, but apprentices are a different audience. They are people who may have little or no experience in your industry, but are motivated to learn. Remember that job seekers may not think to search for apprenticeships, so make sure your listing has the right keywords to show up in other searches. Create job postings that include the phrases "no experience needed" and "on-the-job training." Include the benefits listed above in your job description and also mention how long the particular apprenticeship will last.
Create specific marketing materials for job fairs. Develop flyers, signage or other marketing materials that introduce attendees to apprenticeships. Keep in mind that many job seekers have no idea how apprenticeships work. You'll need to explain the concept and then sell them on the benefits.

Attending the right job fairs is equally important. If you go to a job fair aimed at a specific industry or targeting people with more advanced skill levels, you may not find any candidates for paid apprenticeship. These job seekers already have the training you're offering. Instead, aim at entry-level job fairs or those hosted by community colleges.

Talk to a training partner. Unless you're running your apprenticeship program solo, you probably already have a training partner to handle the related technical instruction. Talk to your training partner about how they can help you prospect for new employees. They may be able to reach different audiences than you can on your own.
Penn Foster is a trusted training partner for hundreds of apprenticeship programs across the country. Contact one of our training experts to learn how to find and enroll more working learners in your paid apprenticeship program.