Animal Hospital Dentistry: The Hidden Growth Opportunity
Posted by Emma Rose Gallimore on May 12, 2020
Most people understand that good oral hygiene and regular visits to the dentist can improve their overall health and well-being. They make getting their teeth professionally cleaned a part of their family's healthcare routine. Yet, even people who count their pets as part of the family usually don't think to bring their pet to a veterinary dentist unless there's an emergency.
This lack of oral healthcare awareness represents a threat to pet health and a loss of income for veterinary hospitals. According to data from the American Animal Hospital Association in 2016, oral health accounted for just 4% of an average practice's total income. Since poor dental health can lead to pain, halitosis, inflammation and infection, the value of prophylactic dental care is clearly much bigger than the income practices are earning from it.
Fortunately, veterinarians and veterinary healthcare teams can take action to improve pet health and increase revenue. Credentialed Veterinary Technician, Vickie Byard, is one of those paving the way for veterinary clinics and hospitals. Byard is a veterinary technician specialist in dentistry. This area of patient health is so important to her that she created www.PetED4VetCE.com a resource that helps educate pet owners about veterinary dental health. Now she travels across the country, helping hospitals and clinics learn above veterinary dental care.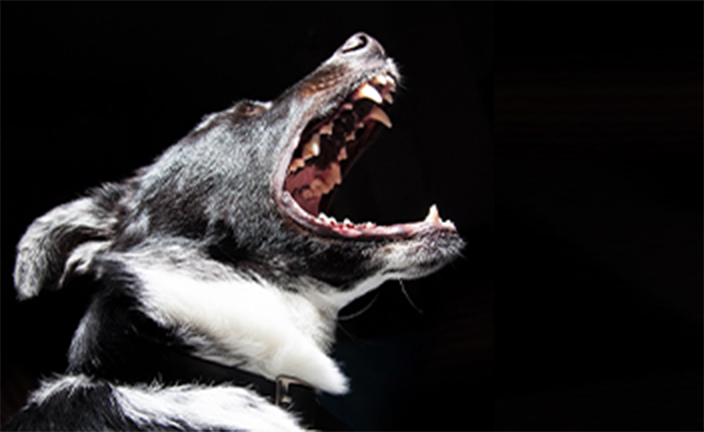 Lack of knowledge impedes animal dentistry
Doctors, veterinary healthcare teams, and clients may all suffer from a lack of knowledge or confidence when it comes to veterinary oral health. "When a veterinarian is going to school, they're really only getting about a week's exposure to dentistry, and that's not really enough to make them feel confident," Byard said. As a result, they might avoid discussing it with clients.
Certified Veterinary Technicians also study veterinary dentistry as part of their curriculum. "Many schools are now making it a core skill," Byard said. However, if the practice doesn't focus on dental care, veterinary technicians may not have occasion to use their skills. Like any knowledge, what you don't use, you lose.
As for clients, they look to the veterinary healthcare team to tell them what is important when it comes to the health of their pet. If healthcare providers don't mention oral health, clients may think it's not relevant. That's why veterinary hospitals must make veterinary dentistry a part of regular checkups and service offerings. It starts with educating staff and clients.
Supporting pet oral health
Everyone on your healthcare team, including veterinarians, should be familiar with the 2019 AAHA Dental Healthcare Guidelines for Dogs and Cats. This document outlines the most common dental health concerns and how veterinary clinics can address them.
Oral surgery, including tooth extractions, must be performed only by licensed veterinarians. In most states, any credentialed veterinary team member can perform nonsurgical dental procedures under the supervision of a veterinarian.
Credentialed veterinary technicians already understand veterinary dental health. It is part of their credentialing exam. Veterinary hospitals and clinics can improve patient dental health by allowing these professionals to work to the top of their license.
The highest level of training and certification is the Veterinary Technician Specialist in Dentistry, designated as VTS (Dentistry). This certification is issued by the Academy of Veterinary Dental Technicians.
Yet, doctors and technicians don't necessarily need to be specialists to provide essential care. "Clients will drive hours and stay in hotels to have serious cases treated," Byard said. "All you have to do is clean, extract, and recommend specialists when needed."
Adding dental services to your care offerings can deliver a three-fold benefit: the patient is healthier, the client avoids costly veterinary bills caused by major dental emergencies, and the practice increases profitability.
Make sure every member of the team has the knowledge and vocabulary to discuss veterinary dental health with clients. Consistent messaging and clear procedures can help support patient dental health.
Educate clients
Clients want to give their beloved pets the best care possible. They're accustomed to regular checkups and vaccinations, but may not think to ask about their pet's teeth. It's up to the veterinary healthcare team to educate clients on why oral health is important and the role it can play in the overall health of their pet.
"It can't just be the veterinarian discussing it," Byard said. "If we wait until the pet is eight years old to mention dentistry and only the vet says it, then the chance of getting that pet on the table is pretty slim."
Client education should start from the first visit and should involve multiple touches. The veterinary technician should check the pets teeth and mention oral care during the exam. Then the veterinarian should talk about it as well. Practices can include a line item on the invoice recommending further dental care, create a call list that administrative staff can use to reach out to clients, and even send postcards in the mail. Multiple mentions make it more likely that clients will embrace dental care as part of regular veterinary healthcare.
Explain that dental health issues can lead to pain, inflammation and infection that can affect their pet's quality of life. Visually inspect the patient's teeth during each visit, and recommend next steps including in-office or at-home cleanings. Specific recommendations are far more effective than a reminder about the general importance of dental care, Byard said.
For those clients concerned about the added cost of prophylactic treatment, pass on these statistics. The average claim for pet teeth cleaning in 2013 was $170 compared to $221 for treating dental-related disease according to a survey of Veterinary Pet Insurance Co. (VPI) policyholders representing 500,000 pets.
Quality dental care starts with education for clients, doctors, and veterinary healthcare teams. Train your team with help from Penn Foster. Our online Veterinary Technician degree can help you add credentialed veterinary technicians to your team.