The State of the Industry: Veterinary Practice Challenges and Goals in 2020
Posted by Des Sinkevich on May 28, 2020
Veterinary medicine is currently a $45.9 billion dollar industry and that number is only expected to grow over the next decade. As more pet owners consider their animals to be an essential part of the family, they're focusing on securing high quality veterinary care. In order to provide that, your veterinary practice should be aware of the challenges the industry could face, as well as commonly shared goals in the field. We surveyed 80 practice managers and practice owners to better understand the state of the industry in 2020 and what needs practices have to grow their client list, improve both employee and client retention, and more. Here's what we learned.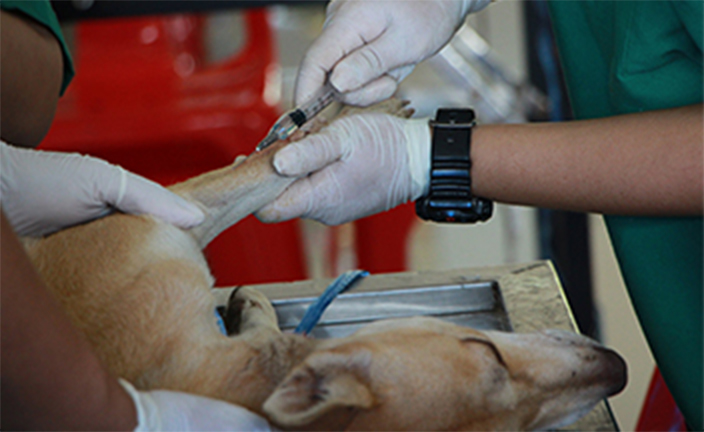 Veterinary practices share similar goals for 2020
Common goals for veterinary practices and hospitals across the country tend to focus on client retention and practice growth. These factors are essential to the business' bottom line. For the practices we surveyed, a crucial component to reaching these goals is a skilled, dedicated staff. Among other business benchmarks, they mentioned that, in 2020, they'd like to see a stronger team.
62% of respondents plan to strengthen teamwork and communication at their practice. The veterinary healthcare team needs to be a strong unit, working together for the benefit of the clients, employees, and the practice overall. By encouraging teamwork and strengthening how staff communicates, you can improve employee retention and ensure that every staff member understands that they are part of one team with the same goal.
In addition to improving teamwork and staff communication, 60% of practice managers responding to the survey want to improve employee retention and skill this year. As an industry with one of the highest turnover rates - most practices average between 30-50% staff turnover - employee retention is a hurdle veterinary practices are constantly working to overcome. Compassion fatigue, burnout, and practice culture all contribute to turnover.
Recruiting talented staff to fill those gaps is also a priority for most. In 2020, 45% of our survey respondents want to recruit and hire more qualified employees.
Common challenges focus on staffing
It's no secret that staffing can be a big issue for most veterinary practices. As mentioned earlier, the turnover rate in the veterinary field can be twice as high compared with other industries. The high turnover rate not only impacts the performance of your veterinary healthcare team but can impact practice performance overall.
28% of the practice managers responding to our survey cited high staff turnover as one of the major challenges they expect to face in 2020. Other staffing challenges include a lack of qualified applicants to open positions (64%), poor communication and soft skills (38%), and employee burnout (34%).
Solving for these challenges is an essential move for practices hoping to grow and increase their bottom line, as well as their quality of care.
Filling high-demand positions is another common practice challenge
42% of respondents said they don't have the staff they need, mentioning a lack of skilled veterinary technicians and underdeveloped skills in current employees. Besides a lack of necessary technical skills, practice managers feel that staff soft skills are underdeveloped. Soft skills are vital to building a strong team in any industry, and in one where communication and teamwork are essential to success, that lack can make a negative impact on productivity and patient care.
Skills that practice managers want to see more of in employees include:
Communication Skills, 64%
Customer Service, 55%
Decision-Making and Problem-Solving Skills, 49%
Professionalism and Adaptability, 48%
Teamwork Skills, 47%
Combining a difficulty in filling certain positions with a lack of some necessary soft skills among staff, it makes sense that workforce development is a priority for practices.
The top workforce development priorities in 2020
71% of respondents currently invest in employee development. Through these initiatives, practices hope to make improvements to their staff, benefiting the practice's quality of care and client retention.
For the remainder of 2020, practice managers want to
Increase productivity and efficiency, 68%
Upskill employees, 55%
Improve workplace culture, 50%
Improve quality of care, 40%
By upskilling current employees and new hires, practices can improve performance and workplace culture, ensuring that they have the staff they need and that that staff can be an asset to the clinic.
Offering in-depth training is essential to growth and retention
Finding and keeping skilled employees has been a constant struggle for most practices and clinics in the past and, considering the nature of the industry, will likely continue to be a challenge well into the future. However, through workforce development initiatives, veterinary practices can ensure their staff has the essential skills necessary for a well-run clinic and can offer opportunities for career growth and enrichment that can improve employee retention. Through Penn Foster's online Veterinary Academy, you can address the challenges facing your practice and prepare to meet your 2020 goals. For more information specific to your practice needs, contact a Penn Foster training expert today.