Hiring for the Urgent Care Trend
Posted by Emma Rose Gallimore on September 23, 2020
Even before the beginning of the pandemic, new urgent care centers were popping up all over the United States. These walk-in clinics provide convenient care for millions of patients every year and, now, many are vital COVID-19 testing sites. Adding virus testing to standard urgent care visits, however, has lengthened wait times for patients seeking care. To keep these wait times as low as possible and maximize efficiency, urgent care centers rely heavily on medical assistants and employees in health administrative roles. Find the right employees for your clinic by seeking and training ambitious healthcare support staff.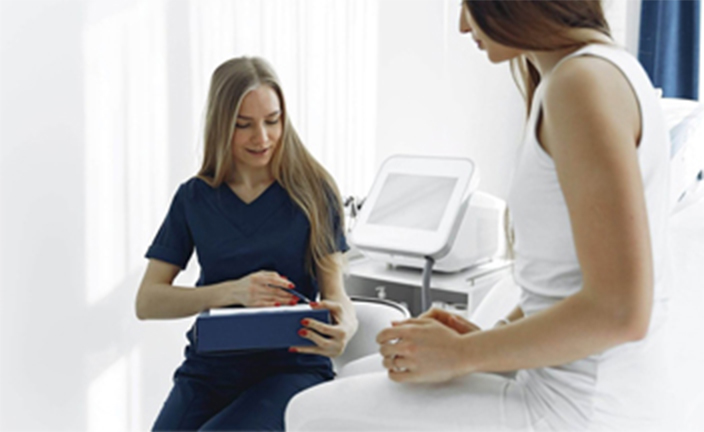 The rapid growth of urgent care
Urgent care is a 28 billion dollar business that has experienced strong growth over the last decade. From 2014 to 2019 the industry grew an average of 6.1 percent year over year. In 2014 there were only 6,400 urgent care centers in the United States. By June 2019, the last date for which statistics are available, there were 9,279.
Urgent care centers are particularly popular in rural areas, where patients may have to travel much further to access hospital or emergency care. As these centers became more accessible, patients have come to rely on them more heavily. Between 2007 and 2016, private insurers saw a 1,725 percent increase in claim lines for urgent care centers. Over the same period, the number of emergency room claim lines grew only 229 percent.
Urgent care centers are also taking a share of the outpatient and primary care market. According to the Urgent Care Association, 18.2 percent of all primary care visits and 9.7 percent of outpatient visits in the U.S. occur at urgent care facilities. This might be due, in part, to the fact that more Americans are going without a primary care provider. From 2002 to 2015, the number of adults with a primary care physician fell 2 percentage points. During the same timeframe the proportion of 30-year olds with a primary care doctor fell 7 percentage points. Millennials are less likely than older generations to build primary care relationships. As a result, they tend to rely more on urgent care facilities.
A combination of factors make urgent care centers an attractive option for patients of all ages. They provide easy access to quality healthcare even outside normal business hours. Many also offer one-stop care with on-site diagnostics. The shortage of primary care physicians, long wait times in emergency rooms, and rising costs for emergency care make patients more likely to choose urgent care over emergency care when possible. One study found that ER treatment costs are about 10 times higher than urgent care costs.
Staffing to meet demand
Urgent care centers rely on medical assistants, medical administrative assistants, and other support staff to provide quality patient care. These vital team members meet patient needs and keep the center running efficiently so physicians and advanced practice clinicians can focus on patient care. Take these three actions to meet the staffing demands of your urgent care facility.
Seek out credentialed staff. Whenever possible, seek out employees who have or are willing to work toward CMAA certification, medical assistant certification or other industry recognized credentials. Credentialed employees have the training and expertise to provide the highest quality of care to your patients.
Hire ambitious employees. In many areas of the United States there aren't enough credentialed medical assistants to meet demand. In that case, look for ambitious employees who are willing to learn, then help them work toward their medical assistant certification, CMAA certification or other credential. When you connect employees with education and test preparation opportunities, you get more loyal and well-trained employees.
Partner with a training expert. To keep your attention firmly focused on your patients, delegate the task of training and educating employees as they work toward their credentials. Penn Foster's Medical Assistant Associate career diploma program works with the National Healthcareer Association to provide additional test prep materials for working learners. The Medical Administrative Assistant Career Diploma prepares students to sit for National Healthcareer Association CMAA and CEHRS exams. Both programs help your employees build vital skills for the healthcare industry.
The future of urgent care
The primary care physician deficit is expected to get worse over the next few years. Continuing to meet patient needs will require all healthcare industry employees to operate at the top of their license. Certified medical assistants and administrative support staff will need to take on more responsibility, and they'll need the training to make that possible.
Meet the urgent care needs of today and prepare for tomorrow with support from Penn Foster. Contact a training expert to get started.
Additional sources:
"Industry Market Research, Reports, and Statistics." IBISWorld. Accessed September 22, 2020.
"Urgent Care Centers Are Now Huge in Health Care." U.S. News & World Report. U.S. News & World Report. Accessed September 22, 2020.
Fambro, Cassie. "Urgent Care and Doctor's Visits May Take More Time than Usual." https://www.wbrc.com, September 23, 2020.