How Certified Pharmacy Technicians Are Vital to Retail Pharmacies
Posted by Des Sinkevich on September 2, 2020
As the pandemic continues to change the healthcare landscape, frontline workers are more heavily relied-on than ever before. For retail pharmacies facing increased workloads due to a growth in demand for prescription drugs, in addition to taking on more direct-care work before and during the spread of COVID-19, the need for skilled pharmacy technicians is great. But finding the right applicants to fill open positions isn't always easy. In order to minimize the cost of constant turnover by increasing employee retention, a focus on training and certifying pharmacy technicians is a must.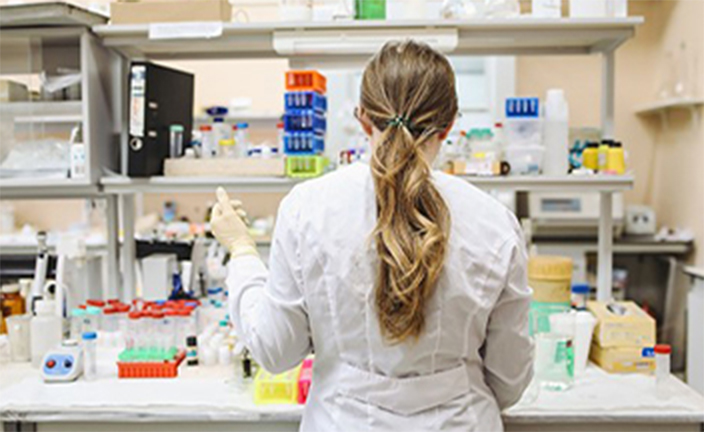 Understanding the changing role of the pharmacy technician
Even before the pandemic accelerated the pace of change for the future of work as we knew it, the role of pharmacy technicians was quickly evolving. Initially tasked with basic retail and clerk duties, technicians gradually took on more responsibilities to support pharmacists and patients. As pharmacists have taken on direct-care roles, administering vaccinations and consulting with patients, pharmacy technician responsibilities expanded to include communicating with doctors and patients, entering and filling prescriptions, and working with insurance companies.
COVID-19 has only accelerated the need for trained, certified pharmacy technicians to take on more tasks that were once handled by pharmacists. With increased testing, vaccinations, and consultations creating a heavier workload at retail pharmacies nationwide, there's a unique opportunity for certified pharmacy technicians to enhance their skills and careers, benefitting employers and patients. The National Healthcareer Association (NHA) agrees, recently launching a coalition aimed at advancing the pharmacy technician profession and further expanding what technicians are capable of and empowered to do in the workplace.
However, not just any worker hired on as a pharmacy technician can perform expanded duties. While each state's regulations vary on licensing, certification, and registration, overall, pharmacy technicians must earn certification to take on a larger role in their pharmacy.
The benefits of upskilling pharmacy technicians
Currently, 21 states require pharmacy technicians to be certified in order to legally work in the field. In others, certification or licensing is a requirement to take advantage of the full capabilities of skilled technicians. Not every pharmacy technician applicant, however, will have the training and credentials you need. That's where in-depth training and upskilling can make a difference for retail pharmacies.
Offering workforce training and certification preparation to dedicated employees and new hires has numerous benefits for employers, including
Increasing your talent pool. Hiring experienced or already certified pharmacy technicians is ideal, but not always possible when you're attempting to fill in-demand and desperately needed jobs. Offering training opens up the number of qualified applicants you can consider, allowing hiring managers to look for other must-have skills in potential employees such as customer service, attention to detail, and more.
Reducing turnover rates. 60% of certified pharmacy technicians view their role as a long-term career. They also cite advancement opportunities and the ability to take on more responsibilities as necessary to increase job satisfaction. By offering a viable pathway to these outcomes, pharmacy employers can decrease turnover and improve retention.
Offering expanded and vital services to patients. While pharmacists take on more direct -care roles and see an increased workload due to an aging population, the pandemic, and an increase in chronic diseases nationwide, trained pharmacy technicians offer retail pharmacies the opportunity to expand services. Certified technicians can handle everyday tasks while their pharmacist administers tests and consults with patients.
A proven pharmacy technician training program can help
Penn Foster's Pharmacy Technician training provides industry-standard education through three different programs to meet the needs of a variety of employers. Learners in our ASHP-accredited Pharmacy Technician Professional program will cover the essential knowledge needed to build skilled employees, all while preparing them to sit for the Pharmacy Technician Certification Exam (PTCE) offered by the Pharmacy Technician Certification Board (PTCB) and the Exam for the Certification of Pharmacy Technicians (ExCPT) offered by the National Healthcareer Association (NHA). While preparing for certification, incumbent pharmacy technicians can gain hands-on experience through an in-depth externship that will pair their knowledge with practical application.
Those in the Pharmacy Technician Certification Prep course can prepare to successfully take industry exams in as little as 6 months and those completely new to field can start training to be a valuable member of the pharmacy team in our Pharmacy Assistant program.
Improve your pharmacy's efficiency today by contacting a Penn Foster training expert to discuss which programs offer the most benefit to your business.