How to Equip Support Staff to Provide Patient-Centered Care
Posted by Emma Rose Gallimore on September 30, 2020
Patient-centered care has been a buzzword for years. It's so commonly used that it's hard to tell what the phrase means anymore. Yet, true patient-centered care is more important than ever. As patient preferences change and the healthcare industry grows, providers must meet a whole new standard of care.
Doctors and nurses can't do it alone. Customer service and relationship building are becoming essential skills for everyone in the healthcare field. Your entire staff needs the tools and knowledge to support patient satisfaction.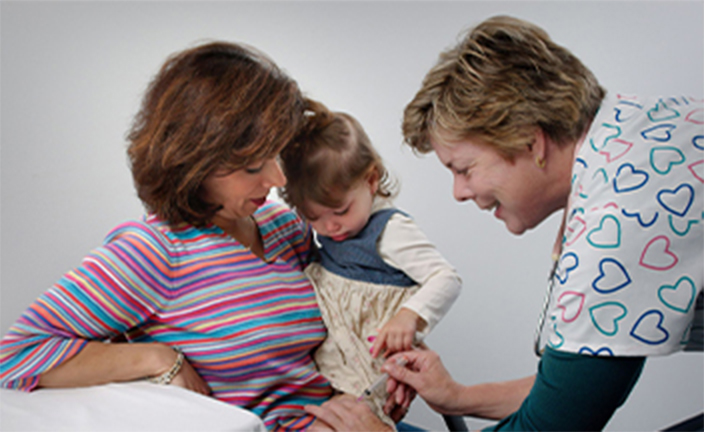 What is patient-centric care?
Although the definition of patient-centered care varies, it usually describes a focus on the needs of the individual. Under this model, healthcare should do more than treat illnesses; it should support prevention and improve overall quality of life. Each patient is unique. The entire patient experience from check-in through discharge should be designed for the patient. Their comfort and satisfaction matter.
This approach to healthcare makes patients feel heard. It can also improve outcomes and decrease readmission rates. Patients who feel like individuals are more likely to be open with doctors, ask questions, and get the care they need.
Patients seeking healthcare often feel vulnerable. They face challenges they don't fully understand. When every member of the healthcare team treats them with kindness and respect, it alleviates some of their fear. As a result, satisfaction scores increase.
To make patient-centered care the standard in your practice or hospital start by listening to patients. You can do this in the exam room and throughout their experience.
Who is responsible for patient-centered care?
Every member of your staff should have the customer service skills to meet patient needs. Custodians, receptionists, doctors, and food service workers, should strive to exceed patient expectations.
This might seem like a lot to ask from already chronically overextended healthcare teams. Focusing on patient satisfaction might seem like just one more task on a long to-do list. However, patient-centric care is the most vital task any healthcare team member can undertake.
Patients are clamoring for this kind of care. More than 85% of millennial patients say they want providers who support their overall wellbeing. At the same time, about 50% of patients said their healthcare providers only cared about them when they were sick.
Fortunately, small changes can make a big difference. Geisinger, a major health network in Pennsylvania trains all employees to ask patients one simple question: "Is there anything else I can do for you?"
That question shows patients that the team cares about their comfort and wellbeing.
How do we equip everyone to provide patient-centered care?
Just telling team members to focus on patients is not enough. Some might not have the skills to do so. To achieve real results, give all employees access to customer service training.
Geisinger achieved this with Penn Foster's Career Readiness Bootcamp. Team members learned vital skills in:
Customer focus
Communication
Diversity and multicultural awareness
Integrity
Problem-solving
Planning and organization
Teamwork
Adaptability
The mobile-first learning platform allowed team members to study when and where they had time. Geisinger tracked their progress through the program using the robust learner management system. These core skills helped team members interact with patients, identify needs, and exceed expectations.
To learn how Penn Foster can help bring a patient-centered approach to your healthcare organization, contact one of our learning specialists.