Offering Education Opportunities Are a Win-Win for Employers
Posted by Des Sinkevich on April 19, 2021
Recently, we spoke with Paul Freedman, President of the Learning Marketplace, Guild Education, to learn more about the impact of training and education on the workforce and employers. Guild Education is on a mission to unlock opportunity for America's workforce through education, with a double bottom-line business model that does well by doing good. Guild partners with leading employers and organizations to help offer education benefits to America's workforce. Since 2017, nearly 20,000 employees of Walmart, Lowe's, Disney, and other leading employers have accessed Penn Foster education and training programs through the Guild's platform.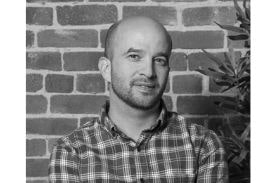 How did you get started in your field? Did anything in particular draw you to working in education?
Paul: I have been involved in education since before I was born; I grew up on college campuses. My father is a physics professor and my mother worked in university administration. I've always been passionate about what an education means for someone, whether that means in college or in the workforce. Education raises a person's expectations of what they can do for themselves and for society.


What's your favorite part about your job?
Paul:
The opportunity for impact. Guild is uniquely positioned to bring necessary change to important ecosystems. This unfolds in a few ways:
Employers think more strategically about investing in education
Students think about how they can advance their careers
Universities and colleges support working adult learners
Has your role shifted in response to the events of 2020? How?
Paul: One of the things the pandemic has done is accelerate automation and technology changes. Broadly speaking, that means that a deeper investment in upskilling and education aligns with what top employers need. We are already seeing more frontline workers and companies embrace shorter-term programs and stackable programs as a way to get workers the skills they need for in-demand jobs, faster.


Why is it important for employers to consider education and development as a benefit for their teams?
Paul: Educational opportunities for America's workforce align well with the corporate and talent development strategies of the forward-thinking Fortune 1000 companies that we work with including Walmart, Disney, Discover, Chipotle, and Lowe's. We don't see Guild as solely providing education as a benefit - our work is more than that by providing education and upskilling as strategic initiatives for employers. A benefit is a "nice to have" not a "need to have", which is how we view the impact of our work and employers' investments in their teams.


What changes do you predict will be most prevalent in regards to the future of work and training?
Paul: An increased focus from employers across all industries on retaining the right talent, supporting employees' career pathways and overall economic mobility. More than 88 million Americans need to go back to school or need to keep learning, reskilling, and training to succeed in today's future of work economy. If employers provide support with training and education programs, it's a win-win for both the business and the employee. For example, students enrolled in a Guild employer program are 2x more likely to have a promotion or role change than the average employee. Additionally, data from Guild students shows that those enrolled in school through their employer are 2.7x more likely to stay at their workplace than their peers.