Insights from Middle Skill Workers
Posted by Nicole Krempasky on September 29, 2021
Realistic Reskilling: Insights from Middle-Skill Workers
The idea of "radical reskilling" has become increasingly popular in today's digital and rapidly changing economy. As the country recovers from the pandemic, proposals abound to help displaced workers learn the emerging skills that many employers demand—in ways that will change their career paths entirely.

But do these new models actually align with the priorities – and aspirations – of workers themselves?

To answer that question, Penn Foster surveyed 1,000 middle-skill workers – e.g., people working in jobs that do not require a college degree – to better understand their opinions and aspirations about training and reskilling. The research found that most workers in search of a new job are looking in the field in which they already work. And when it comes to training, more than half of respondents think learning new skills on-the-job is the most important thing they'd need after switching jobs (compared to getting a degree or certificate).

In short, the majority of middle-skill workers don't want to totally change occupations. And they don't want to start from scratch. Rather, stability is a priority. That means workers look for incremental skills to help in a new role, they prioritize wages and long-term potential for advancement, and they want to learn new skills on the job or in the flow of work.

These findings suggest that training providers, employers, and policymakers would do well to explore the ways that their assumptions can often differ from the priorities and aspirations of working learners. They also offer further evidence that the bold ideas that often seem to generate the most media coverage aren't always the ones that resonate most with working learners—many of whom prioritize stability, on-the-job learning, and long-term potential.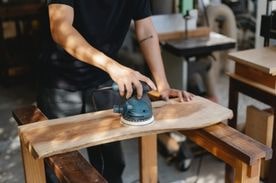 Methodology
Penn Foster surveyed 1000 middle-skill workers, defined as individuals working in full-time positions that do not require a four-year college degree, in spring 2021.
To view the survey findings, click here
.