Grow Your Veterinary Practice by Training Staff in In Demand and New Skills
Posted by Des Sinkevich on July 19, 2022
Over the last few years, many veterinary practices have struggled with an increased workload and high turnover. With more people becoming pet owners for the first time and current pet owners investing more in their animals' healthcare, practices and their staff have found themselves overwhelmed with appointments. This has led to veterinary technicians working longer hours and taking on more responsibilities. Together, the patient load and overworked employees can have a negative impact on the quality of care offered at your practice.
While you may already have a strong, talented, and passionate team of veterinary assistants and veterinary technicians in your practice, increasing their knowledge and skills to include current, and on-the-rise technology could offer a viable solution to patient overload – and increase employee satisfaction.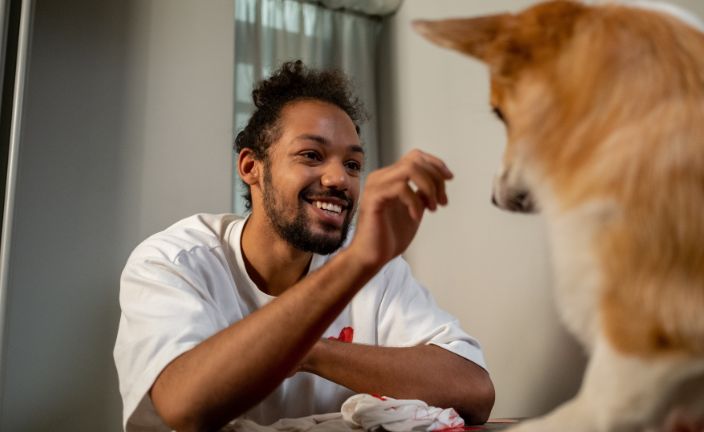 What skills should vet techs have in 2022?
Whether or not you operate your practice in a state that requires veterinary technicians to be credentialed in order to qualify for employment, it's common knowledge that a skilled, credentialed vet tech can make a big difference to how the practice is run. Credentialed veterinary technicians are able to take on more responsibilities, assist with surgery, and, in some cases, take non-emergency "vet tech appointments" without the supervision of a veterinarian.
Today, a successful vet tech should also have a variety of other skills that make them an asset to your practice, including
Relevant medical skills
Communication skills
The ability to perform medical exams
The ability to collect specimens for and run lab tests
Relevant technology skills
Strong teamwork skills
Adaptability
Telehealth skills
Dedicated vet techs can learn most skills through approved education, on-the-job training, and continuing education to maintain their credentials.
The benefits of helping employees expand their skillset
Veterinary technicians are essential to a well-run animal clinic and the more credentialed veterinary technicians you have on staff, the greater the benefits for your practice. Besides increasing the earning potential of the practice as a whole, your credentialed technicians can offer vital support to veterinarians and allow the practice to see more patients. But when your practice is overworked and vet assistants and technicians don't have the full skills needed to be completely successful on the job, practice growth and patient care can suffer.
That's where offering education and training opportunities can help. Besides ensuring your staff is fully trained and ready to meet the needs of your practice, helping them expand their skillset can benefit your business by
Reducing turnover. Because of the kind of work they do, compassion fatigue, and burnout, veterinary technicians often have a higher turnover rate than other professions. Offering the opportunity to further their education, earning continuing education hours necessary to maintain credentials, and advance in their career at your practice could potentially increase retention. Studies have shown that access to education benefits can increase retention rates anywhere from 20 to 40%.
Increasing employee satisfaction. Employees who love their job and feel supported by their employer are more likely to stay longer and be more enthusiastic about their jobs. By offering education benefits and a clear opportunity for growth and advancement, you can show your vet techs and vet assistants you support them while ensuring they have the right skills to benefit your practice.
Increasing patient quality of care. Medicine, whether human or animal, regularly changes and the industry always develops new technologies and processes to better serve the patient. By assisting your staff to further their education, you can better prepare your practice for the future of veterinary medicine and ensure you're offering up-to-date care. For example, as telehealth becomes a more in-demand method of conducting appointments, training your staff to properly utilize this service can ensure your practice is cutting-edge.
Improve your vet practice by investing in your employees
Through in-depth employer-sponsored education, you can improve employee retention, ensure your staff has the skills they need to be an asset to your business, and ensure that your practice is prepared for growth. With online training like that offered by Penn Foster's Veterinary Academy, your veterinary healthcare team can grow their skills, learn cutting-edge skills, and advance in their careers. To learn more about training your practice staff online, reach out to one of our training experts today!