How to Ensure Employees Take Advantage of Tuition and Education Benefits
Posted by Des Sinkevich on March 4, 2022
While education benefits and tuition reimbursement policies act as effective recruiting tools, signs that a company cares about the growth of its workforce, some employees never take advantage of them. While most who do make use of their company's tuition assistance programs are those in roles often considered "white collar," many workers in frontline roles don't take advantage of these resources. To ensure all of your employees have the opportunity to develop skills that can allow them to pursue viable career paths within your company and get a return on your investment in education benefits, understanding and addressing the barriers that hold them back is key to your, and their, success.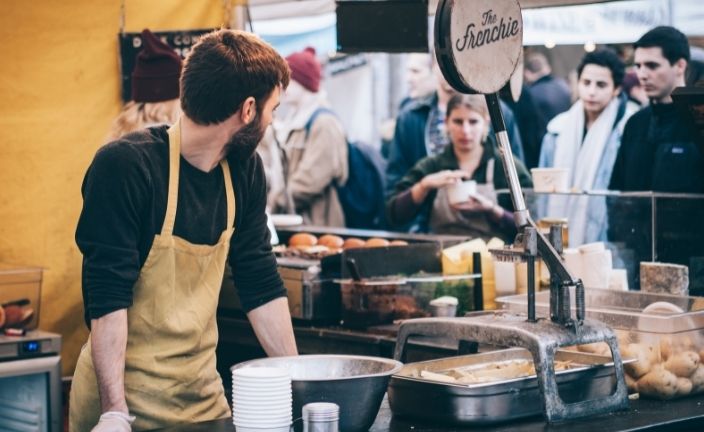 Barriers to education benefits adoption among employees
Education benefits may attract new employees, but several barriers stand in the way of successful adoption of these benefits. These include
Time. Adult learners who've never had the opportunity to go to college or pursue post-secondary education because they are working full time rarely have the time to devote to a traditional learning structure. Family responsibilities, variable work schedules, and a lack of access to childcare can prevent even the most ambitious of employees from taking advantage of employer-sponsored education benefits.
Cost. 63% of employers who offer education benefits favor a tuition reimbursement structure. In this format, eligible employees who pursue approved degrees and programs can be reimbursed for their tuition each semester up to a certain amount. However, this requires employees to front the costs for their education – something that is nearly impossible for low wage workers or those who aren't eligible for federal financial aid.
Awareness. Education benefits may act as an attraction for potential new hires, but they're rarely spoken about after the interview or initial onboarding. Workers can't take advantage of what your company offers if they aren't aware it exists or encouraged to participate. Strategies to ensure your employees are aware of what education benefits are offered can include regular email campaigns, informational sessions, and support from management.
Support. Support and guidance from management can be essential to a successful education benefits program. However, lack of support can act as a barrier for workers who may want to further their education. This includes a lack of guidance on which program to pursue and how best to take advantage of the benefits offered.
Online education offers a viable solution for employers and workers
One of the most effective strategies to ensure employees take advantage of tuition and education benefits is to design a program that is focused on the needs of adult learners. With that in mind, online training programs and degrees can offer solutions to address the barriers that may be preventing your workers from considering upskilling and education. Through remote learning and online training options, your employees can take a wide variety of upskilling, degree, and career-focused programs that can benefit both the company and its workers.
Online education also can be significantly more affordable than traditional tuition reimbursement policies, allowing employers to pay for the programs upfront. With no enrollment costs, employees who may not have taken advantage of education opportunities in the past don't have a financial barrier standing in their way.
Additionally, fully online classes that offer a self-paced training model allow workers with busy work and life schedules to complete coursework on a flexible timeline. That means your employees can still progress through their training and education without taking time out of work or being held to traditional learning schedules.
Work with a trusted training partner to build out your education benefits
Offering education benefits is no longer just a perk to attract potential employees. Education benefits are vital to ensuring your company stands out in a competitive job market. Effective education programs also increase retention and create a strong internal talent pipeline that can benefit your company.
In order to make the most of your tuition and benefits budget while ensuring your employees take advantage of what you're offering, partner with a trusted training provider like Penn Foster. With experience working with small and large businesses in a variety of industries, our training experts can help you create a strong, cost-effective program that benefits your employees and your bottom line. To learn more, contact one of our experts today!