4 Veterinary Industry Trends Practice Owners Need to Know
Posted by Des Sinkevich on June 6, 2023
The veterinary industry is experiencing steady growth, driven by pet owners' unwavering commitment to providing high-quality healthcare for their beloved pets. Despite economic fluctuations, veterinary care remains a significant portion of total pet spending, demonstrating the enduring demand for veterinary services. But despite continued and increasing demand, it's still important to stay on top of the trends that will impact the industry so your practice can offer the best possible service to its clients. The following trends could play a big role in the future of the veterinary industry in 2023 and beyond.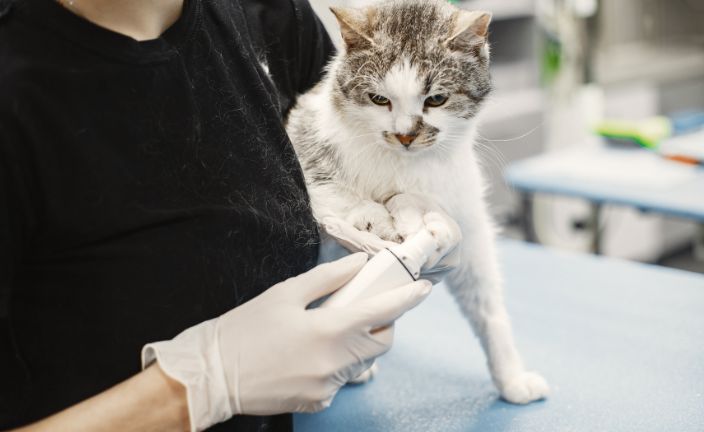 Top 4 trends in the veterinary medical industry


1. An increase in pet spending and ownership
During the pandemic, pet ownership increased dramatically. 78% of pet owners acquired a pet. That increase has had a huge impact on the veterinary industry, resulting in higher numbers of appointments. But besides new pet owners and an increase in veterinary clinic appointments, in general, pet owners are spending more on their furry companions. From food and medication to toys, pet owners are more concerned than ever with their pet's well-being and happiness, leading to an over increase in revenue for the industry. As of 2022, pet industry spending hit a total of $136.8 billion.
2. Veterinary technician shortages
While an increase in vet appointments and pet industry spending is great for revenue - and for the well-being of animals – it can often cause stress for understaffed or overworked clinics. At the end of 2019, there were 118,000 reported veterinary technicians working in the field. But it's estimated that, by 2030, the industry will need at least 1132,885 additional credentialed veterinary technicians to meet the needs of busy clinics nationwide. To address the shortage, many clinics have turned to new methods of seeing patients, but long-term, veterinary clinics need to develop strategies that will allow them to have the full number of technicians they need on staff. Those strategies could include providing education and training to current staff members, providing resources for uncredentialed veterinary technicians to gain certification, and focusing on overall staff wellness and mental health.
3. Growing use of telehealth in veterinary clinics
As appointments increase for veterinary clinics across the country, many practices have begun utilizing new technology to attempt to meet the growing demand. Telehealth, for example, which has grown in popularity and use since the pandemic, has become a viable solution for many overwhelmed clinics. Veterinary telehealth appointments, generally conducted over video, are best used for wellness appointments or simple concerns where a physical exam may not be immediately necessary. Using telehealth also allows vet clinics to effectively triage patients, allowing veterinarians and technicians to focus on the more serious cases first.
4. More states are requiring credentialing for vet techs
Of the 118,000 vet techs currently working in the United States, 79,000 are not credentialed. But, as more states move to require credentialing in order to work, it will be essential for clinics and practices to ensure their veterinary technicians are licensed, registered, or certified. Currently, there are only about 10 states that don't require vet tech credentialing. However, many are working to change that by introducing bills to state legislatures. Whether or not your veterinary practice operates in a state that requires credentialing, offering pathways to licensure and certification for your staff can ensure that you have skilled workers, increase the quality of patient care, and allow your veterinary technicians to fully utilize their skills and knowledge.
Training veterinary technicians to meet demand
As the demand for veterinary services increases and more states move to require credentialing as a prerequisite to working as a veterinary technician, ensuring your staff can meet the demand is crucial to success. Veterinary technicians play a vital role in providing comprehensive care to animals and supporting veterinarians, so providing them with the tools they need to succeed is essential to a thriving practice. One way to ensure your techs are able to effectively meet the needs of your veterinary practice is through education, offering a pathway toward credentialing and career growth.
Through Penn Foster's Veterinary Technician Associate Degree, both experienced and new workers in the veterinary field can develop the necessary knowledge and skills to excel in the field, becoming an asset to your busy practice. Further, because the program is AVMA-accredited, your vet techs can sit for the VTNE and qualify for credentialing. Besides providing your employees with education benefits, making sure your staff is prepared for the work ahead of them can allow you to grow your practice and focus on continuously improving the care you provide to patients.
Partner with a proven veterinary training provider
The veterinary industry continues to thrive as pet owners prioritize the well-being of their furry companions. Despite economic fluctuations, the demand for high-quality veterinary care remains steady, contributing to the overall growth of the industry. Veterinary practice revenues are rising, and the market is expected to outpace the overall economy in the coming years. To meet this growing demand, aspiring veterinary technicians can pursue training programs like Penn Foster's Veterinary Technician Associate Degree, gaining the skills needed to contribute to the flourishing veterinary industry. To learn more about providing proven veterinary technician training in your practice, reach out to our training experts today!