How to Fight Burnout in Your Veterinary Practice
Posted by Emma Rose Gallimore on April 9, 2020
Whether you call it burnout, brownout, or compassion fatigue the extreme stress faced by veterinary healthcare teams is a serious problem. When veterinarians and veterinary technicians burn out, both the team and the patients suffer. In some cases, experienced veterinary care providers and support staff may even leave the profession entirely. However, with the right strategies, your team can avoid falling victim to these mental and emotional stressors.
Strategies to fight veterinary care burnout:
Take a team approach
Empower team members
Increase pay to match ability
Show your appreciation
Train your team
Any practice can start putting these strategies into action to reduce burnout and compassion fatigue before it threatens the health of patients and caregivers.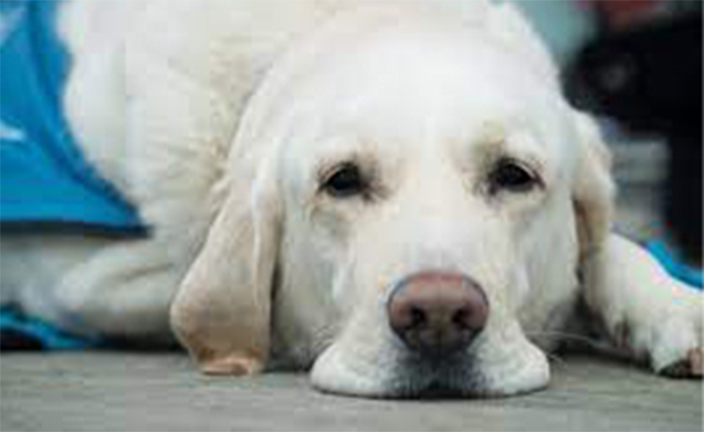 Burnout is a serious problem
Among attendees of the American Veterinary Medical Association convention, 85% said that stress and burnout were the top wellness issues affecting veterinary healthcare teams. Dr. James Hurrell, Penn Foster's Veterinary Technician Program Director Emeritus, has seen this first hand. Over the last 30 years, he has taught at three different veterinary technician schools. In that time, he has celebrated the graduations of thousands of passionate and caring students from these programs.
"They last five to seven years on average," Dr. Jim said. "Then they get jaded by lack of pay and lack of respect and many of them leave the profession."
He remembers one veterinary technician in particular. She was one of just 1,000 Veterinary Technician Specialists in emergency critical care in the whole country. She loved the work, but the stress, low pay, and lack of recognition eventually forced her away from the career she'd been so passionate about. Now she's earning a master's degree in a completely different subject and veterinary care has one less emergency critical care specialist.
This veterinary technician's story could have ended differently if her practice had the right strategies in place.
Take a team approach
Too often, veterinarians try to do it all. They micromanage, either out of fear that the practice will fall apart if they don't or because they don't understand what team members at various credentialing levels are allowed to do. The result is a veterinary healthcare team full of people who feel both smothered and unsupported. When this happens, everyone on the team is at risk for burnout.
On the other hand, when veterinarians focus on surgery, diagnosis, and prescription, they allow other team members to take initiative. With a team approach everyone brings their own unique skills and background to the table. Each individual feels valued and supported.
Empower team members
Each member of the team should have their own area of expertise in which they are empowered to act. They should know the limits of their license and be allowed to operate fully within those limits. Empowering team members starts with understanding what veterinary technicians are allowed to do and what veterinary assistants can do under the laws of your state.
Instead of trying to make every decision in the practice alone, veterinarians should become team leaders. They can direct and advise, but they don't need to personally handle every situation that arises.
Increase pay to match ability
By 2028, the demand for veterinarians is expected to grow 18% in the United States and the demand for veterinary technicians to grow 19%. Clearly, Americans need veterinary care. Yet the rate of pay for veterinary technicians and veterinary assistants doesn't seem to reflect their high-demand status.
"The average pay in 2000-2001 for graduates of veterinary technician programs was 14 to 16 dollars an hour," Dr. Jim said. "Twenty years later the average pay is even less."
Meanwhile, a study by the AVMA has found that a credentialed veterinary technician can boost the typical veterinarian's gross income by more than $93,000. Raising pay rates to match ability isn't just the right thing to do, it's good business. When veterinary healthcare team members feel like they are fairly compensated for their work, they're less likely to suffer burnout.
Show your appreciation
Increased pay is just one way of showing appreciation to veterinary healthcare team members. Bonuses, awards, and even a sincere "thank you for your help" can make veterinary technicians and veterinary assistants feel like valued members of the team.
One study of employee appreciation found that appreciated employees feel more positive about their job, more able to tackle stressful situations, and more connected to the team.
Train your team
Proper training can help all veterinary healthcare team members feel more confident and prepared for challenges. At the same time, when veterinarians know their team is well-trained, they can feel more comfortable trusting team members to do the job well and make smart decisions.
Penn Foster's online AVMA-CVTEA fully accredited Veterinary Technician program can help vet techs prepare for the VTNE exam. For veterinary assistants, Penn Foster offers one of only three online Veterinary Assistant Programs approved by the National Association of Veterinary Technicians in America. Contact a Penn Foster Training Specialist today.