Plan for Employee Development Success
Posted by Emma Rose Gallimore on April 15, 2020
Learner support should be a key element of your employee development planning. The right support at the right time can help working learners finish what they start, which results in more qualified employees for your business. To make sure all employees get the help they need, choose a training partner who offers wrap-around support throughout the learning process.
Access to support services can increase the effectiveness of any employee development plan. Even highly motivated employees face challenges that are difficult to navigate without help. Whether they're fine-tuning their time management or struggling to conquer a difficult academic concept, working learners shouldn't have to do it alone. Support keeps them on track and increases their likelihood of completing their training.
College completion rates offer valuable insight into the importance of learner support. In theory, college seniors who have invested years of study and thousands of dollars should be highly motivated to complete their degrees. You might assume that almost all students who make it to senior year would graduate. However, John Jay College for Criminal Justice found that more than 2,000 seniors left school before completing their degree. Was this result unusual? Unfortunately, no. A certain percentage of students drop out at all stages of the learning process. The school helped minimize drop-outs by offering more support for students from enrollment through graduation.
Employees are also highly motivated to follow development plans. In some cases, employer sponsored training may be a requirement of their continued employment. In many situations, it can lead to raises, promotions, and greater prestige. Employees have plenty of great reasons to stick to the program.
Even so, life sometimes gets in the way. Working learners have personal and family obligations in addition to their everyday work. Supporting employees throughout the learning process is the best way to improve completion rates.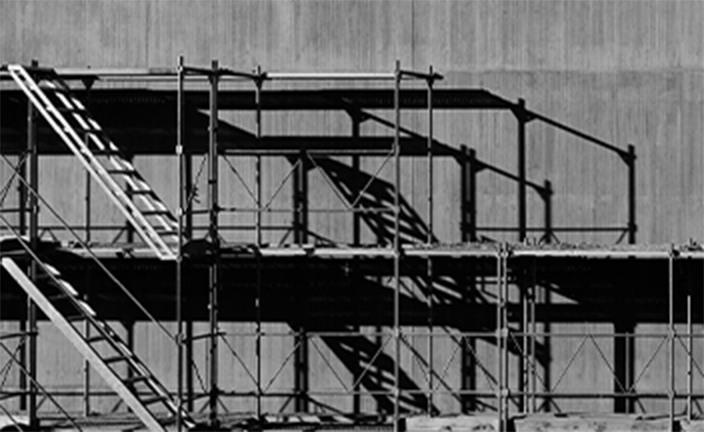 The learning support employees need
Managers and supervisors play an important role in helping employees persist. They can check in regularly to monitor employee progress and encourage development. However, managers probably can't offer all of the support learners need for two reasons. First, managers have their own jobs to do, and personally overseeing the learning progress of every employee may be too much to handle. Second, employees may not always feel comfortable admitting their struggles to managers for fear that it will reflect badly on their professional image. That's why employee development planning should include a learning partner who offers wrap-around support for both learners and employers in addition to effective training and development programs.
Support can take many forms. The following support types can help your employees get on track and maintain their progress. Look for a learning partner who offers these supports.
Program marketing - Before employees even start a development program, they need to know what training opportunities are available. Promote opportunities early and often. Make them part of the regular benefits package and mention them in email newsletters or at staff meetings. Your training partner can help you get the word out.
Skills assessment - Help employees find the right courses and programs through skills assessments. These simple reviews can help them identify which skills they need to focus on and select courses and training paths to meet their learning needs. Your training partner can provide assessment tools and recommendations based on results.
Encouragement and recognition - Use your administrative portal to track employee progress through their training program. Recognizing employees for a job well done can help them stay motivated and feel valued. Don't wait until they graduate. Celebrate progress by recognizing tests passed, courses completed, or skills learned. Your training partner should offer an easy to access admin portal that simplifies progress tracking.
Motivational coaching - Learning something new is always a challenge. Help your employees overcome roadblocks and stay focused with motivational coaching. Although in-house mentoring can help, coaching provided by your training partner is sometimes more effective. Employees are more likely to be honest about their concerns and challenges when talking to someone outside your organization. Coaches assigned by your learning partner should check in regularly with learners, especially around test times and other high-stress situations.
Academic support - When employees are struggling to learn a new concept, they should be able to get help quickly and in a format they feel comfortable with. Text, email, and phone-based academic support helps employees persist in their learning goals. As the learner advances through the program to more challenging material, academic support becomes increasingly valuable. Your learning partner should make it easy for employees to connect with instructors, fellow students, and academic counselors.
Penn Foster offers all of the learner supports listed above, packaged in a mobile-friendly learning portal that employees can access anytime, anywhere. Discover how Penn Foster can help your employees stick to their development plans. Learn how to get started with Penn Foster.