What is a Workforce Development Program?
Posted by Emma Rose Gallimore on January 29, 2020
In today's tight labor market, workforce development programs have become a hot topic for employers. Businesses across all industries are finding that workforce development is no longer just a nice thing to have, it's a pressing concern that must be addressed so employers can keep positions filled and employees satisfied in their jobs.
You may not have a workforce development plan at all. Or your existing program may not be robust enough to succeed in a rapidly changing business environment. Either way, you have questions. What is a workforce development program? How do I create one that works for my business? Where can I turn for help?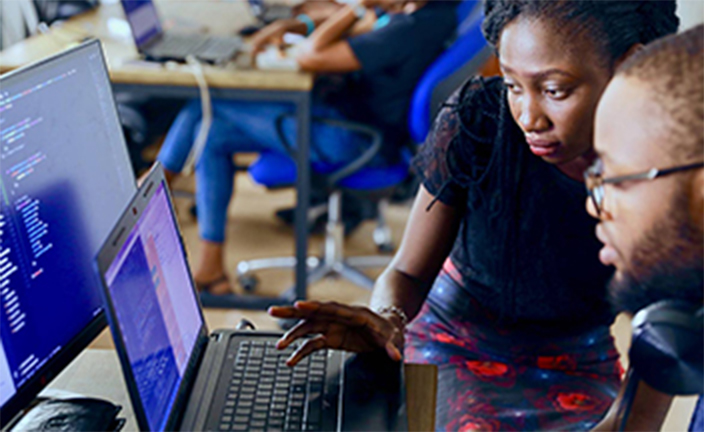 What is workforce development
Workforce development strategies are the methods by which employers improve the skills of their employees. Usually, this takes the form of company sponsored training or education opportunities. This is not simply job training, which gives employees the tools to do their job today. The goal of workforce development is to enable long-term success for both the employee and the business.
A workforce development program is a systematic approach to applying workforce development strategies. Usually administered with the help of a learning partner, the workforce development program meets the needs of both the employees and the business through continuous training and development.
Employers may use workforce development programs to strengthen their talent pipeline, retain employees or increase employee satisfaction. Perdue Farms, a food processing company, has a long history of investing in the education of their associates through workforce development and other programs.
One foundation of their workforce development program is a partnership with Penn Foster's online High School Diploma program.
"Perdue wants all associates to succeed and feel that they are growing both personally and professionally," Kathryn Redden, Regional Manager Learning and Development at Perdue Farm. "This invaluable program helps us focus on non-supervisory hourly associates, helping them to achieve educational and career goals by affording the opportunity to earn their degree at no cost to them."
Because Perdue covers the cost, employees feel like their development is valued by their employer. Their sense of pride in their achievement means they're also proud to be Purdue employees. Employees are happier and prepared for more responsible positions later on. As a result, employee retention improves and Perdue gains a committed and well-developed workforce.
How to create a workforce development plan
When creating a workforce development plan for your business, start with the goal you want to achieve. Then seek out the tools and partnerships to make it possible.
"Think about how you can foster internal growth within your organization, improve business results and employee morale, and develop your employees to be the best they can be," Redden said.
Don't just focus on the skills employees need today, job training should handle that. Look at the skills they'll need in the coming months and years as your business evolves. Consider career pathways and identify the development of educational opportunities necessary for the employee to earn a promotion.
Follow these steps to create a workforce development plan that works:
Set your goals. Get clear on what you want to accomplish. What do employees need to know? These goals should be tied to your strategic goals for the organization as a whole.
Assess employee level of knowledge. Avoid training for training's sake by first assessing what employees already know and where there's room for improvement. You can do this through testing, observation or interviewing of employees and management.
Find a training partner. Look for a partner who can customize their training and development tools to the needs of your employees and your business. They should provide skills assessments, flexible access to online tools and open communication so you can track employee progress through the program.
Assess and modify. Like any plan you make for your business your workforce development plan may require adjustments along the way. Monitor employees and business performance to identify ways to make things even better.
Choosing the right learning partner
The cornerstone of your workforce development plan is your learning partner. Choosing the right partner can mean the difference between limited results and a thriving workforce. Perdue chose to work with Penn Foster because of the quality of the program and the people on the team.
Redden said that Perdue was impressed by the multi-faceted support that Penn Foster offered. Look at program information and customer reviews to make sure the partner your considering offers exactly what you need.
Working with her Penn Foster client account representative and success coach, Redden has seen "their earnest interest in providing Perdue this benefit for our associates and their belief in this program."
When you choose the right partner, you get the results you need. Perdue currently has more than 85 working learners across 16 Perdue locations.
"Our Penn Foster students are very happy with the program and personalized support they receive," Redden said.
Importantly, Penn Foster program graduates don't get a GED, they earn a full High School Diploma.
Get started
Penn Foster offers workforce development solutions for businesses in numerous industries including manufacturing, healthcare, and veterinary care. Each solution can be tailored to meet the needs of your business. Choose from Online High School, Career Certification Programs, Skills Bootcamps, and Associate's Degree programs and Bachelor's Degree programs to build the workforce development programs your business needs.
With wrap-around support and responsive learning experts, you'll have the tools to stay competitive in a tight labor market. Contact Penn Foster today to start building your workforce development program.