4 Predictions for the Future of Healthcare Jobs in 2021
Posted by Des Sinkevich on December 9, 2020
There is no doubt that 2020 has left its mark on the healthcare industry. Grappling with an unprecedented pandemic that continues to strain healthcare systems across the country has indelibly impacted how, when, and where medical services are administered. The rapid changes that have been implemented in the last nine months will continue into the new year and, for some, far beyond it. Preparing for those changes is vital to success – not only in combating the pandemic, but in growing and maintaining a medical practice into the future. With that in mind, here are our top predictions for the healthcare industry in 2021.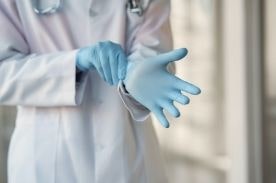 Reliance on telemedicine will grow – and so will the tech needed to maintain it
Telehealth is no new concept, but the need for social distancing has caused its use to grow exponentially, with some care settings reporting
a 1000% increase in demand
during the pandemic.
Patients are taking advantage of the availability of telehealth appointments for wellness visits, general health concerns, mental health visits, and even for monitoring and managing chronic illnesses. As more people understand the usefulness of digital healthcare, we can expect the use of telemedicine as a standard appointment method to stick around even after the world transitions to post-pandemic.
Telehealth services benefit both the patient and the medical practice, allowing doctors to see more patients efficiently, encouraging patients to keep regular wellness appointments, and giving office staff more time to process paperwork. Along with continued use of telehealth, health technology will need to adapt to meet demand. From new and cutting-edge scheduling software to tech that allows a doctor to measure vital signs over video, telemedicine demand will drive increased innovation.
Healthcare will play a part in every industry
Because of the pandemic, the assured health of staff in every in-person business is essential to stopping the spread and staying open. From temperature and wellness checks, to a new focus on mental health, companies will invest in the materials and infrastructure to limit the future spread of contagious illnesses. For large companies that employ thousands, new in-house healthcare workers could be vital to providing the preventative measures needed to avoid an outbreak.


New essential roles and reinvestment in overlooked positions
While clinical roles have always been important to running a hospital, practice, or clinic, administrative and support roles have almost been on the backburner when it comes to staffing. However, with the implementation of telehealth services and the need to carefully schedule patient appointments in order to limit the number of visitors to the office, medical support and administrative roles are vital to keeping on track.
Health administration
, medical office staff, and other similar support positions will be in-demand but those trained to fill the positions may be harder to find. Here's where employers may need to implement effective recruitment and training strategies to attract and keep top talent.
Besides a new focus on administrative roles, new or previously underutilized jobs are becoming in-demand due to the pandemic. We'll see the need for
contact tracers
and those certified in roles like
sterile processing
grow well into 2021.
Rapid training and upskilling will be essential for frontline workers
Whether you need clinical or support staff, onboarding and training will happen at a faster pace than ever before given the steadily-growing need for frontline healthcare workers. As the pandemic continues to exhaust hospital staff and healthcare systems, bringing on new talent will be essential to handling the influx of patients. But lengthy in-person training courses won't be enough to bring incumbent workers up to speed in a short time frame.
We've embraced technology to connect with friends, coworkers, and doctors through video conferencing and telehealth services, so why shouldn't this reliance on digital alternatives apply to training processes? In order to prepare current employees to handle an influx of patients while also giving incumbent workers the foundational skills they need to become an effective member of a healthcare team, employers and staffing agencies will look toward
digital training solutions
. These solutions can prepare workers to confidently build their skills while easing the strain that training new staff can place on current employees and overall productivity.
Prepare for 2021 with a trusted healthcare training partner
One thing 2020 has taught us all is that, often, it's difficult to predict what the future holds. An unprecedented global pandemic has forced the world to change how we live, work, and study. But while it may not be entirely clear what 2021 will bring us in terms of COVID-19, one thing is certain: preparing to tackle expected issues ahead of time is a smart idea for any employer. That's why a trusted healthcare training partner like Penn Foster can be a benefit to your company. Start preparing for what's next by
contacting a healthcare training expert
today.