Experience or Academics: What Holds More Value in the New Skills Economy
Posted by Emma Rose Gallimore on July 8, 2020
Until recently, most Americans valued higher education above any other preparation for the workforce. Parents advised their children to go to college so they could get a good job. Employers identified top candidates based on who had a college degree. The implication was that a college education represented the highest standard for employee training. Today, those attitudes are shifting. Both employers and employees are beginning to recognize that workers need more than academic knowledge to succeed on the job.
Recent survey results announced in Forbes found that 60% of Americans would recommend an internship at Google over a degree from Harvard for high school graduates about to launch a career. These results seem to indicate a preference for experiential learning over academics, at least in theory. The numbers shifted a little when respondents were asked what they would tell their own children to pursue. In that case only 52% recommended the internship while 48% recommended the degree.
In reality, workers shouldn't have to choose between hands-on training and academic learning. Each brings its own benefits. Fortunately, employers can give their workers access to both training and education to achieve the best possible results.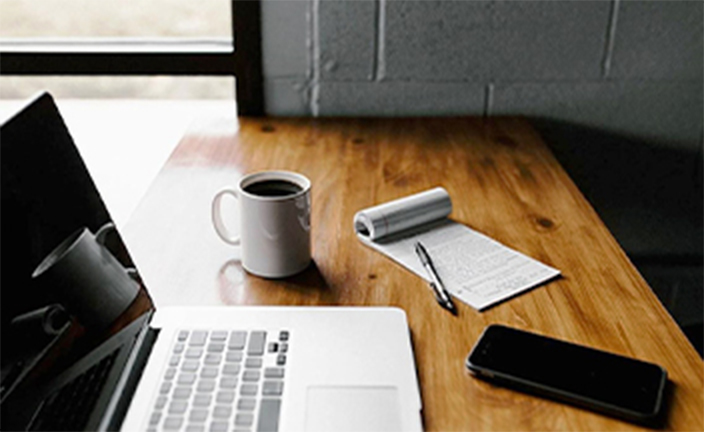 Revaluing the college degree
Advocates of higher education often point out that a college graduate will make more money than someone who only completed high school. This is true. The average bachelor's degree holder earns about $78,000 compared to the $45,000 earned by someone with only a high school diploma. The financial investment is paid back in increased wages.
However, some Americans simply don't have the time or money to invest. They are raising children, caring for aging family members, pulling themselves out of poverty, or fighting disadvantages. No matter how great the payout, some people don't have the resources to take their seat at the table.
Moreover, the careful eye will notice a huge gap in this data. Higher education advocates assume that no forms of education exist between high school and college. In reality, the demand for middle skills workers, those with more than a diploma but without a college degree, accounts for about 50% of unfilled jobs.
This middle ground is where employers can do the most good. Rather than waiting for applicants who have completed a college degree, employers can combine educational and experiential opportunities to create a powerful learning environment within their businesses. Doing so will help attract new talent and keep existing employees engaged.
Most American workers want development opportunities. LinkedIn found that 94% of employees would stay with their employer longer if the company invested in their development. Millennials, in particular, value learning opportunities. In a Gallup survey, 59% called such options "extremely important" when deciding what jobs to apply to.
Why employers are getting involved
Unlike the respondents in the Google versus Harvard survey, employers don't have to choose between academic and experiential education. They can provide both to their employees. All it takes is support from an experienced training partner. Backed by experts, employers are taking matters into their own hands with comprehensive training and development programs. These models offer four big advantages:
Control. Employers can control the curriculum to ensure that working learners are building the skills and competencies most valuable to their job.
Immediacy. Employees can start working immediately. There's no need to wait until the entire course of learning is done. Instead, employers can assign tasks and provide compensation commensurate with the employee's level of expertise at each stage of the training and development process.
Stability. As the LinkedIn Survey indicated, employees with access to educational and development opportunities are more likely to stay with their employer. That means less turnover and better talent stability across the organization.
Availability. When new positions do open up, employers will know that they can compete effectively for the attention of new candidates. Training and development opportunities are a powerful incentive to apply.
How employers combine experience and education
By teaming up with a learning partner, employers can build a training plan tailored to their unique workforce development needs. This plan might include some or all of the following elements:
Employers are uniquely situated to provide the best of both worlds to working learners. Through apprenticeship programs, skills training, and thoughtful employee development plans, employers can combine career focused education with hands-on experience. The result is a more educated, skilled and confident workforce with a greater loyalty toward the employer who made all of this possible.
Penn Foster has helped hundreds of employers meet the unique training and development needs of their workforces. We support apprenticeships, skill training, microcredentialing, and degree-based education for working learners at all levels. Contact a training expert today to start building your customized talent development plan.