The Positive Impact of Organizational Development in Healthcare
Posted by Marie Murphy on February 19, 2021
The current Director of Talent Management and Organizational Development at UPMC, Tony Gigliotti, recently sat down with us to share his expertise from his 25+ years of experience in human resources within the healthcare industry.


Tony, can you share how you first got started in organizational development?
Tony: I started 25 years ago in operational human resources. My role was as an HR business partner, so a lot of my focus was on employee relations. And in those roles, I learned quite a bit about the business and the balance between organizational needs, employee needs, and customer needs. But in employee relations, I realized that when leaders were contacting me, something already went wrong. And I started to think after years in operational HR roles, perhaps there are other things I could be doing proactively so that we wouldn't get to the point of disruption. That curiosity really drew me to the learning and development, organizational development, and talent management fields.

I worked about 10 years in operational HR, and then around 2001, I started working for UPMC Children's Hospital of Pittsburgh and had the opportunity to build the learning and development and organizational development functions there as part of the human resources portfolio of services. Then there was a systemwide position that became available in UPMC's Corporate Human Resources leading the corporate learning and development function, and I found that to be so exciting. I took that position for about two years, [before] my leaders asked me to start the talent management and organizational development functions for the whole system. It was an incredible opportunity that I couldn't say no to, and today I lead that function.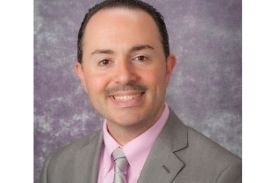 How have the events of 2020 impacted your role?
Tony: From an OD professional's perspective, it became clear to me that managing disruptive change was different than managing planned change. Our focus really turned to our core vision and mission; anything that was a 'nice to have' was pushed to the fringes. We really needed to recenter and bring our resources together to ensure what we were doing was supporting the core [and] focusing our team's strengths and competencies on what was most important. Reprioritizing also helped us take a shorter-term view. As a leader, we do a lot of strategic planning. We often look 3-5 years out, but during a crisis, we needed to focus on the here and now. We needed to focus on how we were going to get through the next day, the next week, the next two weeks, and constantly shift and pivot.

I think the other thing that we've learned from an OD perspective is the importance of feedback, giving and receiving it. It's always important, but when you're in a crisis, we learned that listening to the voice of our employees [is critical]. Needing to engage the staff in times of crisis, when things are so complex and murky, the leader cannot be the sole person with all the answers. Its critically important to bring diverse viewpoints together to simply ask the questions [and say,] "Here are the unsolved problems we have today. How are we as a team going to get through them?" We have employee engagement committees at each of our business units, and ambassadors from those groups come together on a quarterly basis. And we leveraged that systemwide group to ask questions related to their employee experience during COVID-19 and social and racial injustice. The ambassadors, who represent local work cultures, provided us with incredible insights.

We also learned that leaders cannot be absent. If you want to run away from the problem, then you should not be in the leadership role. Leaders need to be role models, even if they're worried or scared or unsure. They need to be visible to their team, providing feedback and direction. And as plans change, they need to be timely and transparent.

And finally, what 2020 has taught us, it's important for leaders to celebrate wins, particularly in healthcare when so many of our teams saw death and suffering on a daily basis. It is important if you want to keep people motivated and their spirits up, that leaders find even the smallest glimmers of hope and light and bring that to the consciousness of the teams. And that may seem counterintuitive, especially in a somber time, but we know that people can't live in somber times for long without getting their own spirits down. Having the leader celebrate, even the small wins, and making the team feel like they're making an impact can really make a difference.


How responsible is your role and department in creating and maintaining company culture?
Tony: I often think that if it takes a village of people to create a culture, then leaders are the mayors of those villages. Leaders set the vision, they establish and enforce expectations, they signal what is right and what is wrong, they set organizational identity through symbols and stories, and quite honestly, they dole out both rewards and punishments for behaviors that either align with or act against that culture respectively. And so when I think about who sets culture, it really starts with leaders.

Where does OD fall into that? To me, OD professionals understand how culture is established and how it works, and so we can help our leaders and our staff surface the work culture. If we find a leader is having a problem with their culture, we can go in and partner with him or her and their team to raise that culture to consciousness. OD also has the tools and resources to help leaders strategically establish culture if a leader of a new team wants to establish a strong culture. We can also help leaders explore and analyze their culture, understand its implications on staff and team engagement, productivity and outcomes, and even reset it when it's not functional. And OD can provide proactive support to leaders and staff through change when culture evolves. In addition to culture work, we do a lot of change management and human transition work. Our team champions having change plans integrated right into project plans so we think about the task, budget, and milestones, along with the people engagement, motivation, and learning that's involved through change.
Why should organizations think about talent and organizational development? Especially within healthcare?
Tony: In my view, an organization has little ability to compete and thrive without diverse, talented people that are enveloped in an engaging and supportive culture, that aligns their collective efforts towards a common vision, mission, and strategic goals. In healthcare, we're very aware that leaders have the ability and tools to establish a culture that produces an engaging and meaningful employee experience. And when staff are engaged in their work, and feel connected to their supervisor, their teammates, and the organization, then they create an exceptional experience for their patients and customers. It starts with the leader creating a culture that engages and builds the employee experience. When employees are engaged, we know that they then create a much better experience for the people that they're serving - whether it's their teammates, the community, their patients, our insurance members - it really has that trickle-down effect.

And lastly, since healthcare provides such complex and personal services, particularly to our patients, we need to ensure that our employees are demonstrating our values-based behaviors [so] our diverse patient population feels heard, valued, involved, and respected. And of course, it takes a lot of people to make all of that happen, but OD, I believe, has a strong piece of that, making sure we have a functional culture, that we're listening to our employees so we understand what motivates and drives them, that we understand what is engaging to them, and that we are raising that information to senior leaders so that they can incorporate that knowledge into our systemwide strategies and goals.
Read the previous articles in the Thought Leadership Series: