How Vaccine Distribution Creates Healthcare Jobs
Posted by Des Sinkevich on March 26, 2021
Across the country, the vaccination roll out plans have ranged from highly successful for some states, to nearly abysmal for others. With President Biden promising that all adults in the United States will be able to receive a vaccination by May, states and vaccine providers are pressed to ramp up distribution. In order to meet the demand, pharmacies, hospitals, and clinics will need more help than ever to get shots into arms.


New opportunities for healthcare careers
At the start of the pandemic, millions of jobs were lost across all sectors. The healthcare industry was no exception, losing 900,000 positions, reversing the huge growth the field has seen in the last few years. The distribution of the three approved COVID-19 vaccinations in the United States is poised to spark recovery, creating new opportunities for those interested in starting careers in healthcare. While healthcare workers in all sectors will play an important role in encouraging and educating patients about the value of vaccination, those who can administer vaccines will be more in-demand than ever, including pharmacy technicians and medical assistants.

Even before the various vaccines received FDA approval, big healthcare names like CVS, RiteAid, and Walgreens were preparing to hire an army of pharmacy technicians to aid in distribution. In October of last year, for example, CVS had begun hiring upwards of 15,000 pharmacy technicians for its stores. Since the federal government has approved more pharmacies for distribution and began sending vaccines directly to them, we can expect to see the need for qualified pharmacy technicians grow.

Medical assistants, too, will play a vital role once vaccines are more widely offered to private practices and clinics. Credentialed medical assistants - with the proper training and under the supervision of a doctor or physician's assistant - can be empowered to administer vaccines to patients. But even more so, they'll be needed to effectively coordinate office traffic, schedule appointments, and educate patients on the necessity of inoculation.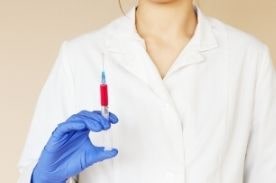 Preparing workers for new roles in healthcare
While we're seeing an increased need for pharmacy technicians and medical assistants, there may not be enough qualified workers to fill those roles immediately. But, with nearly
10 million Americans still unemployed
, there's an opportunity to both fill the most in-demand roles and provide jobs that can help aid economic recovery. That's where effective, accelerated training can play a vital role.
We need medical assistants and pharmacy technicians now, and as vaccinations continue to be approved, so offering training and education that can prepare them to join the healthcare industry as soon as possible is a must. Through accelerated, online courses that also prepare them to sit for industry certification exams, your school or organization can attract new learners and help them to fill these vital jobs. Through Penn Foster's Healthcare Careers Institute, you can offer flexible and in-depth training for clients and students.
Our
medical assistant
and
pharmacy technician training
courses can be completed in as little as 6 months, rapidly preparing learners to fill these in-demand roles.
Contact a training expert
today to learn more.